As artificial intelligence continues to grow, it comes as little surprise that this innovative tech finds numerous applications in the healthcare sector. Here's what investors need to know before they buy in.
What is healthcare AI?
Healthcare AI is a subcategory of artificial intelligence: a term broadly applied to machines programmed to think like humans. And as artificial intelligence becomes increasingly prevalent in our day-to-day lives, its applications continue to grow.
Healthcare AI focuses on the use of artificial intelligence to research, treat and prevent diseases. With artificial intelligence, we can assess complex data sets, streamline medical services and make groundbreaking discoveries. In turn, these discoveries fuel the advancement of new technologies and tools in the healthcare sector.
How do I buy healthcare AI stocks?
Choose a stock trading platform. If you're a beginner, our table below can help you choose.
Open your account. You'll need to provide your ID, bank account information and Social Security number.
Fund your account. Before you can start trading, you'll need to fund your account with a bank transfer.
Search for stocks. Use a stock screener to sort and filter stocks.
Submit your order. Once you've found a security you'd like to buy, indicate how many you'd like to purchase and submit your order.
Monitor your investments. Log in to your brokerage account to track the performance of your portfolio.
Our top pick for
Long-term investors
Our top pick for
Beginners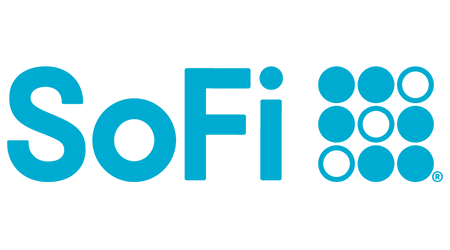 Our top pick for
Active traders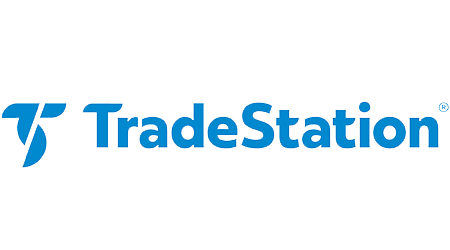 Healthcare AI stocks
Stocks in the healthcare AI industry scale from big names in artificial intelligence, like Alphabet, to niche medical device manufacturers, like Globus Medical.
Select a company to learn more about what they do and how their stock performs, including market capitalization,
the price-to-earnings (P/E) ratio
, price/earnings-to-growth (PEG) ratio and dividend yield. While this list includes a selection of the most well-known and popular stocks, it doesn't include every stock available.
What ETFs track the healthcare AI category?
There are numerous artificial intelligence ETFs, including the Invesco QQQ, iShares US Technology ETF and First Trust Dow Jones Internet Index. But if you're looking for something specific to healthcare AI, take a look at the Robo Global Healthcare Technology & Innovation (HTEC).
The Robo Global Healthcare Technology & Innovation ETF was launched in 2019 by advisory and research firm Robo Global. It tracks over 80 US stocks in healthcare and artificial intelligence from the US and around the world.
Why invest in healthcare AI stocks?
To put it bluntly, there is high growth potential. The global AI healthcare market, worth $4.9 billion in 2020, is expected to grow to $45.2 billion by 2026 at a compound annual growth rate (CAGR) of 44.9%, according to Markets and Markets.
Growth potential aside, artificial intelligence in the healthcare industry has the potential to produce lifesaving technology. AI developments in this sector can change how we identify and treat disease. And to see this in action, we need to look no further than Google's AI research firm, DeepMind.
How DeepMind's discovery will change healthcare
DeepMind announced in later November 2020 that its AlphaFold system had finally solved a protein folding challenge — one that had baffled and eluded the scientific community for decades. The successful passing of this protein folding test meant that AlphaFold could decipher the structure of proteins from an amino acid sequence in just a few days, a resource-intensive task that used to take years.
DeepMind's breakthrough showcases how powerful and prevalent AI technology has and will continue to be in the healthcare industry. And this emerging trend presents an invaluable opportunity for investors seeking growth stocks.
Risks of investing in healthcare AI
One of the most critical risks facing healthcare AI stocks is competition. Companies in sectors like this — sectors on the cusp of significant growth — may be vulnerable to the self-imposed volatility of a highly competitive playing field.
Investors interested in these stocks have a challenging choice to make: invest in riskier small-cap stocks that may not survive the competition, or shell out hundreds for a single share of an already-established tech giant, like Google's parent company, Alphabet.
Another consideration is governmental regulation. Tech companies are far from immune to regulatory disputes, and as the way we interact with this type of technology continues to evolve, some companies may be forced to reconsider their approach — a potentially time and capital-intensive process.
Compare trading platforms
To invest in healthcare AI stocks, you'll need a brokerage account. Explore your platform options by features and fees to find the account that best meets your needs.
*Signup bonus information updated weekly.
Disclaimer: The value of any investment can go up or down depending on news, trends and market conditions. We are not investment advisers, so do your own due diligence to understand the risks before you invest.
Bottom line
Healthcare AI stocks have plenty of room to grow — and analysts are optimistic about this subsector's potential. But governmental regulation coupled with a high degree of competition may threaten your investment in this category.
To invest in healthcare AI stocks, explore your brokerage account options with multiple platforms for the account best suited to your investment goals.
Frequently asked questions