Finder is committed to editorial independence. While we receive compensation when you click links to partners, they do not influence our opinions or reviews. Learn how we make money.
4 best Capital One personal loan alternatives
Big banks aren't your only option for getting the funds you need.
Like several other large banks, Capital One doesn't offer personal loans. However, that doesn't mean your options are limited — you can still find competitive offers from online lenders in addition to smaller banks and credit unions.
Why doesn't Capital One offer personal loans?
Loans have never been Capital One's strong point, so it shouldn't come as much of a surprise that it no longer offers personal loans. This could be part of a larger trend of big banks moving away from lending in general since the 2008 financial crisis. It also could be that Capital One just wants to focus on what it's best known for: Credit cards. Or, it's possible the bank shifted its focus to experiments like the Capital One Cafe, a sort of combination of a coffee shop and local bank branch meant to appeal to millennials.
In fact, you won't find many loan options through Capital one. It discontinued its mortgage program in 2017, and the two loan options it does have are quite limiting.
4 best Capital One personal loan alternatives
Although Capital One can't help with your personal loan needs, one of these lenders might be a good alternative.
Best for Borrowing from a large bank: Wells Fargo
Varies
Min. Credit Score

5.24%
Starting APR

$100,000
Loan Amount

If you prefer working with a lender face to face, then you might want to consider Wells Fargo. It offers a wide range of borrowing amounts, competitive rates and terms as long as seven years. While you don't need to have an account with Wells Fargo to qualify, you might qualify for a relationship discount of 0.25%. And it's fast for a bank — you could get your funds as soon as the next business day after approval — if you're a customer.
No origination fee
Rate discount for customers
Long terms available
Only current customers can apply online
Relatively minimum loan amount
Late fee as high as $39
| | |
| --- | --- |
| Loan Amount | $3,000 – $100,000 |
| Interest Rate Type | Fixed |
| Min term | 12 months |
| Max term | 84 months |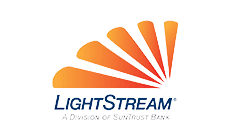 Finder Rating: 4.83 / 5

★★★★★

Check my rate

at LightStream's secure site
Best for A speedy turnaround: LightStream
670
Min. Credit Score

Varies
Starting APR

$100,000
Loan Amount

LightStream frequently makes the list of best alternatives to banks because it's backed by SunTrust. And when you're looking for a fast lender, it takes the cake: Funds may be available on the same day you apply. You can also take advantage of its rate beat program and generous 0.5% APR discount for signing up for autopay.

But you'll need to have good to excellent credit to qualify. And loan amounts start higher than average — not ideal for smaller emergencies that pop up.
Highly competitive rates
Funding as soon as the same day
High autopay discount
Preapproval not available
High minimum loan amount
No customer service line
| | |
| --- | --- |
| Loan Amount | $5,000 – $100,000 |
| APR | Varies |
| Interest Rate Type | Fixed |
| Min. Credit Score | 670 |
| Min term | 24 months |
| Max term | 84 months |
| Turnaround Time | Varies |
Disclaimer
*Your APR may differ based on loan purpose, amount, term, and your credit profile. Rate is quoted with AutoPay discount, which is only available when you select AutoPay prior to loan funding. Rates without Autopay may be higher. Subject to credit approval. Conditions and limitations apply. Advertised rates and terms are subject to change without notice.

Payment example: Monthly payments for a $10,000 loan at 5.95% APR with a term of 3 years would result in 36 monthly payments of $303.99.

© 2020 Truist Financial Corporation. SunTrust, Truist, LightStream, the LightStream logo, and the SunTrust logo are service marks of Truist Financial Corporation. All other trademarks are the property of their respective owners. Lending services provided by Truist Bank.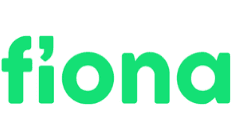 Finder Rating: 4.25 / 5

★★★★★

Check my rate

at Fiona Personal Loans's secure site
Best for Comparing rates: Fiona Personal Loans
670
Min. Credit Score

4.99%
Starting APR

$100,000
Loan Amount

If you aren't sure where to start, or just want a broad overview of the loans you could qualify for, Fiona is a good choice. After submitting one online form, Fiona could connect you with personalized rates and terms from multiple lenders — all without affecting your credit score. But you won't have as much control over how it shares your information than you might with another lender.
Compare offers without affecting credit
Most credit types accepted
Loans for most needs available
Not a direct lender
Shares your information with affiliates
Must be 21 to qualify
| | |
| --- | --- |
| Loan Amount | $1,000 – $100,000 |
| APR | 4.99% to 35.99% |
| Interest Rate Type | Fixed |
| Min. Credit Score | 670 |
| Min term | 24 months |
| Max term | 84 months |
| Turnaround Time | Varies by lender |
Best for Borrowers with good credit: HSBC Personal Loans
700
Min. Credit Score


Starting APR

$30,000
Loan Amount

HSBC is a large national bank with personal loan options in 49 states. Unlike many other banks, it doesn't require excellent credit — with a relatively low maximum APR. You may receive your funds the same day you apply, and your first payment won't be due for 50 days. Interest still accrues, however, so paying earlier can help you save.

The biggest downside is its maximum loan amount, which is lower for new customers than existing HSBC account holders. Combined with a high starting loan amount, you'll want to know the specifics of the expense you're trying to cover before you fill out an application.
No origination fee
Same-day turnaround for current customers
Deferment for 50 days
Lower maximum amount for new customers
Might require a branch visit
Deferment could cost you more
| | |
| --- | --- |
| Loan Amount | $3,000 – $30,000 |
| Interest Rate Type | Fixed |
| Min. Credit Score | 700 |
| Min term | 24 months |
| Max term | 60 months |
| Turnaround Time | 1 business day |
How we picked these lenders
When choosing the best alternatives to Capital One, we looked for lenders that had a wide state availability and range of borrowing amounts. We also considered how easy it was to apply and potential interest rates.
What's new for 2020?
We switched out two lenders to provide more competitive options:
Best for comparing rates: We replaced Even Financial with Fiona. Even Financial owns Fiona, but Fiona has a better user interface with a similar network of lenders.
Best for a speedy turnaround: We replaced LendingClub with LightStream. While LightStream has stricter credit requirements, its lower overall cost and potential same-day turnaround means you may be able to get your funds quickly.
We also added HSBC as our choice for borrowers with good credit.
Does Capital One offer any similar loans?
Not really. Capital One offers loans for purchasing vehicles and financing businesses. And although its car loans offer competitive rates, they're not good for much beyond buying a car. Its business loans provide a bit more variety, but that's also not helpful unless you were looking for a personal loan for business use.
If you really don't want to go anywhere but Capital One, you might be able to get a new credit card instead. Capital One offers credit cards for students, travelers, foodies, people of all credit types and more. But since credit cards tend to have higher rates than personal loans, you might want to save it for smaller expenses or costs you know you can pay off quickly. If you have excellent credit, you might want to consider applying for a new card with a 0% introductory rate like the Quicksilver Rewards card.
Compare more personal loan options
Can you get a personal loan with a 600 credit score?
Yes, it's possible to get a personal loan with a credit score around 600. In fact, there are multiple lenders that offer competitive loans for borrowers with fair credit. Picking a lender that works with your score is crucial when it comes to being approved. Just keep in mind that your APR won't be as competitive, and you may only qualify for smaller loan amounts.
Bottom line
Like with many other big banks, Capital One personal loans are no longer an option. You might want to consider going with an online lender instead or sticking to one of Capital One's other credit products.
Want to learn about more lenders — or how personal loans work in general? Check out our personal loans guide, where we break everything down.
Frequently asked questions?
Image: Shutterstock