Finder is committed to editorial independence. While we receive compensation when you click links to partners, they do not influence our opinions or reviews. Learn how we make money.
Unsecured cash business loans
Cover payroll, restock inventory and more — all without putting up collateral.
Editor's choice: SmartBiz business loans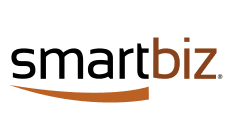 Large network of SBA lenders
Low potential APR
Loans from $30,000-$5 million
Check eligibility
Unsecured cash business loans can give your business quick access to funding when you need help covering a one-time expense. They're faster than secured loans, since you don't need collateral. But they tend to come with higher rates and fees than loans that require collateral.
What are unsecured cash business loans?
An unsecured cash business loan is a type of financing that doesn't require you to put an asset up for collateral. Depending on the lender you select and your average monthly sales, you may be able to access between $1,000 and $500,000 or more and have the funds in your account as soon as the next business day.
Compare secured vs. unsecured business loans
How do they work?
Businesses apply for these loans to access working capital or to ease cashflow issues. The turnaround times are generally very fast in order to help address these issues. Businesses can apply for a loan up to $500,000 as either a lump sum or line of credit and have access to it the next business day.
Depending on the loan type you choose, you will either make regular repayments over a loan term of less than a year or minimum payments toward the line of credit based on the amount you use.
What can I use an unsecured cash business loan for?
You can use an unsecured cash business loan to cover most routine business expenses. This includes covering payroll, stocking inventory and other overhead costs if you're experiencing cashflow gaps. You can also use it to buy equipment or a vehicle, though you might get a better deal with an equipment loan. However, you generally can't use it to buy real estate.
Find online business lenders for unsecured financing
Should I take out an unsecured cash business loan?
That depends on your business's financial situation and funding needs. Generally, unsecured cash business loans can be a good option if your business has consistent revenue or doesn't want to risk losing business assets. Unsecured loans also tend to have a faster turnaround than secured loans.
But it might not be a great choice if you've experienced a drop in revenue — your business might not qualify for a competitive rate and struggle with repayments. Most unsecured business loans come with a personal guarantee, meaning you're personally responsible for paying off the loan if your business can't. If you have the time, consider taking out a secured loan instead, since collateral makes it easier to qualify for a lower rate.
6 questions to ask yourself when comparing offers
Keeping these factors in mind can help you find the most competitive deal available to you — as well as one you can afford:
Can my business afford it? Take a look at the costs involved with the lender and ask if it will be manageable with your cash flow over the next few weeks or months.
How much can I borrow? Not all businesses will qualify for the maximum amount a lender offers. Check to see what your lender bases its loan amount approvals on and if you're eligible for the amount you need.
How fast will I receive the funds? Many online lenders can get money in your business bank account within a few days, while banks and credit unions typically take longer.
What will my repayments be? Many lenders structure repayments on a case-by-case basis depending on your business's cashflow history and projections, as well as the amount you borrow. Loan terms typically range from three months to one year.
What are the fees and charges? Does the loan come with an origination fee? What about ongoing fees? These, along with interest charges, can have a huge impact on the affordability of the loan.
Is your lender legit? Visit the lender's website to see what security measures it takes and how easy it is to get in touch with customer support. Also, read reviews on sites like the Better Business Bureau and Trustpilot to see what other customers' experiences have been.
Is my business eligible?
Eligibility requirements vary by lender, though you typically need to meet the following criteria:
Over 18 years old in most states
Minimum time in business — usually anywhere from six months to a year
Minimum average monthly sales — usually anywhere from $5,000 to $50,000
Cash flow to make repayments
Business or personal guarantee
What if I don't have collateral?
You don't necessarily need to have collateral to get a business loan. Unsecured business loans are based on your business's financial health rather than collateral. Many alternative business lenders will base their decisions on your company's cash flow, sales and revenue. The industry your business operates in may also affect the lender's decision.
How much will a business cash loan cost?
The cost of the loan depends on the lender you apply with and the exact type of financing you opt for. You may find that any of the following costs apply:
Interest rate. Traditional short-term loans come with fixed or variable interest rates, while invoice financing and factoring come with a factor rate that's calculated on the original loan amount rather than the principal amount remaining.
Upfront fees. Fees charged up front can come in the form of an application fee, establishment fee, loan documentation fee or loan origination fee.
Ongoing fees. Monthly or annual fees may be charged on an unsecured business cash loan, as well as direct deposit fees.
Late payment and default fees. If you're late with a payment or default on the loan you'll be charged a fee.
What are the risks involved?
As with any type of loan, there are a few drawbacks to consider before you apply:
Business or personal assets are on the line. Even though these are technically unsecured loans, you risk losing your business or personal assets should you default.
Borrowing more than you can afford. Lenders base how much you're approved for on your average monthly sales — but they might not take into account seasonal fluctuations. Borrow too much without taking into account your seasonal dips in revenue and you risk defaulting.
What are the tax implications of a business loan?
You can claim deductions on the interest that business loans and overdrafts attract. You can also claim deductions — directly or via depreciation — on expenses that are incurred as a part of generating business income. This includes rent, telephone and Internet bills, insurance coverage, payroll, accounting fees and business-related subscription fees.
However, you can't claim deductions for most capital expenses you bear when starting, improving or expanding your business.
How to apply for an unsecured cash business loan
The first step is comparing your options. Once you find the right loan, you can start the application process by clicking the Go to Site button on this page.
After confirming your eligibility, you'll need to fill out the application and provide documents like your business financials and bank statements — among other items.
Once you submit everything, many online lenders are able to give you a decision in a few hours — if not instantaneously. Banks and credit unions typically take longer.
If approved, you'll sign your loan documents and receive your funds in a few business days or weeks — depending on the lender.
Bottom line
An unsecured business loan can help you get money to stay afloat when you have cashflow issues. It doesn't require collateral, but you'll likely have to give a personal or business guarantee. An unsecured cash business loan isn't the only type of financing available, though. Learn more about other types of financing with our guide to business loans.
More guides on Finder