Finder is committed to editorial independence. While we receive compensation when you click links to partners, they do not influence our content.
Low-interest business loans
Stack the odds in your favor for cheap business financing.
Editor's choice: Fundera business loans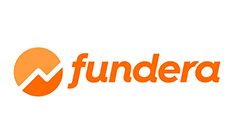 Small business loans up to $5 million
Low interest rates
Get financing in 5-10 days
Check eligibility
Finding a low-interest loan can save your business hundreds or thousands of dollars when you need the funds to expand or cover overhead. But not every business has the time to research the lowest rates its eligible for.
But time is money, they say. Let us help you save both with tips to finding a low-interest loan that's the right fit for your business's financing needs.
Top 5 low-interest business loans
| | | | | | |
| --- | --- | --- | --- | --- | --- |
| | Starting at4.99% | $25,000 | $500,000 | 620+ personal credit score, 2+ years in business, for-profit business in an approved industry | |
| | 4.75% to 7% | $30,000 | $5,000,000 | 650+ personal credit score, US citizen or permanent resident, 2+ years in business, $50,000+ annual revenue, no outstanding tax liens, no bankruptcies or foreclosures in past 3 years | |
| | 6.98% to 19.97% | $3,500 | $75,000 | Must be an American Express Basic Cardmember or an American Express Business Cardmember in good standing. | |
| | 8% to 75% | $2,000 | $250,000 | Be in business for 1+ year, $25,000+ annual revenue, have "reasonable" credit and be a US citizen. | |
| | 12% to 18% | $10,000 | $150,000 | 690+ credit score, less than 50% credit utilization ratio, few credit inquires, no recent negative lines on credit report | |
What's considered low interest for a business loan?
Any business loan with an annual interest rate (AIR) of 3% to 10% is considered low interest, depending on where you borrow from.
However, it's more common for lenders to display annual percentage rates (APR), which also include fees. APRs of 6% to 15% APR could be considered low.
What other costs should I consider?
The fees you'll pay in addition to your APR depend on the lender and type of loan you're applying for. Carefully read the fine print of your contract to avoid these costs taking your business by surprise.
Business loan costs to keep in mind
How do I qualify for a low-interest loan?
The lowest interest rates typically go to applicants with the strongest credit, which means a select few qualify for the strongest rates.
When deciding on your rate, business lenders often consider:
Time in business. The longer, the better — especially if you're borrowing from a bank or credit union. Generally, your business should be at least a year old.
Personal credit score. Business owners typically need good to excellent credit to qualify for a low interest rate. The higher your credit, the lower the rate you'll qualify for.
Revenue and cash flow. Lenders want to see that you consistently make enough money monthly or annually to easily afford a loan repayment. Businesses with positive cash flow typically have an easier time qualifying for a low-interest loan.
Debt load. High revenue doesn't mean much if your business has several debt obligations already. You should be able to prove that you can easily afford additional debt.
Industry. Lenders often consider industries like trucking and health care high risk. Risky industries can have a hard time qualifying for a loan at all, let alone a competitive rate.
Business loan requirements you'll need to meet
Which types of providers offer the lowest interest business loans?
The lender you choose can affect your loan's interest rate. Start your search for a low-interest business loan with the following types of lenders.
Compare online lenders
Microloans: Small-dollar loans with competitive rates
Generally — though not always — lenders charge higher rates for smaller amounts. New businesses that need only a few hundred or thousand dollars might want to look into a microloan instead.
Microloans tend to come with lower interest rates than your typical business loan. Nonprofit lender Kiva Zip even offers business financing at 0% interest. Your business can also find microloans with a local CDFI, credit union or nonprofit lender in the area.
4 tips to qualify for a lower interest rate
Put up collateral. Securing your business loan with an asset reduces the risk for your lender, making it more likely to approve your business for competitive rates.
Bring on a cosigner. Don't have great credit? Ask a creditworthy relative or friend to cosign your business loan, minimizing the lender's risk and maximizing your chances of a low rate.
Build your credit score. A long-term solution to a poor credit score is working to build or rebuild it. You'll find many ways to increase your credit, including strategically paying off your debts and even just reviewing your credit report for errors.
Wait. Don't need to expand just yet? The longer you're in business, the more likely you'll see approval for a low-interest loan.
Compare low-interest business loans now
Low-cost alternatives to business loans
If you're not yet sure about your business taking on a loan, look into alternative sources of funding to meet your needs.
Bottom line
Low-interest business loans can save your business money. But not every business can qualify — typically the lowest rates are for businesses and owners with an established sales record and credit history. They also can be hard to find if your business needs money quickly or doesn't have the time to invest in applying with a bank.
To learn more, read our guide to business loans.
Frequently asked questions
Image source: Shutterstock
More guides on Finder