Santander introduces £1,000 cashback mortgages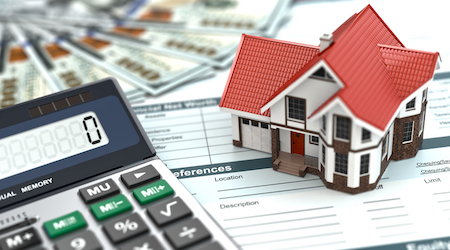 Home buyers will benefit from a wider product choice as Santander launches new mortgage offers.
Santander has launched a new set of mortgage products dedicated to first-time-buyers. Buyers will be able to get £1,000 cash back once the mortgage has been repaid, zero fees to pay, and more competitive interest rates.
Read Finder's guide to learn more about Santander's mortgages and compare them to other providers.
Santander is offering three different mortgage options, at 85%, 90% and 95% LTV (loan-to-value), all at a 3-year fixed rate. This means that for the first three years the interest rate won't vary, even if the Bank of England adjusts it. As usual, the lower the LTV, the lower the interest rate.
Buying a house in the time of Brexit
The offer comes at a time when reports are piling up on whether Brexit makes this a good moment to get on the property ladder.
December saw the British housing market's biggest fall over two consecutive months since 2012, with house prices going down an average £10,000. Yesterday, estate agent Your Move released figures saying that properties in some of Britain's wealthiest areas have lost up to 25% of their value in 12 months.
Moreover, first-time buyers can benefit from record-low interest rates on small deposit mortgages.
So, on one hand, it looks like buying a house may turn out cheaper than usual these days, even if you don't have a big deposit available. On the other, there are many factors to consider before making a decision, including whether Brexit will ulteriorly impact house prices.
This is very difficult to predict and will ultimately depend on the Brexit deal. However, in September 2018, Bank of England's governor Mark Carney said that a no-deal Brexit could make house prices plummet – by up to 35% in three years, according to his worst-case scenario.
Finally, uncertainty may discourage people from buying, which could turn into more mortgage offers and cheaper interest rates from providers. However, first-time buyers certainly weren't discouraged in 2018, when, according to Yorkshire Building Society figures, 367,038 people secured a mortgage for the first time. This is the highest number in over a decade, back to pre-financial crisis levels, when they were 359,900 in 2007 and only 193,300 in 2008 after the crisis had started.
Picture: Shutterstock