Direct Line car insurance review
If you're hit while parked and have to claim on your own policy, will your no claims bonus be hit, too? Find out whether car insurance from Direct Line would cover this.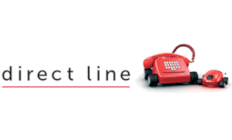 Customers say
★★★★★
Customer satisfaction

Said to be competitive and helpful by customers

Charges cancellation fee for some changes of circumstances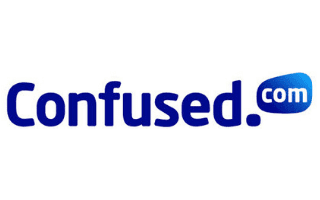 Get a car quote with Confused.com
Save up to £285 on your car insurance*.
Compare over 100 car insurance providers.
Enjoy Confused.com rewards.
Direct Line offers standard car insurance policies to a range of drivers as well as specialised multi-car, black box and premier policies. The insurer says it offers exclusive deals to existing customers, won't charge extra for mid-term amendments and, if you have comprehensive cover, promises to protect a no claims bonus if you have to claim after being hit while parked. Here's everything else you need to know about this 5-star Defaqto-rated car insurer.
Who is Direct Line?
Direct Line began in 1985 and sold car insurance from the start. Since then, it has branched out to van, travel, pet, landlord and home insurance.
This award-winning company is one of the UK's leading car insurers.
Who underwrites the car insurance from Direct Line?
Direct Line policies are underwritten by U K Insurance Limited.
U K Insurance Limited is authorised by the Prudential Regulation Authority and regulated by both the Financial Conduct Authority and the Prudential Regulation Authority.
Compare Direct Line car insurance policies
What are Direct Line's cover options?
| | | |
| --- | --- | --- |
| Product Name | Direct Line Third Party Fire and Theft | Direct Line Comprehensive |
| Damage to your car | | ✓ |
| Damaged windscreen and window glass | | ✓ |
| Fire and theft | ✓ | ✓ |
| Personal accident and road rage | | ✓ |
| Medical expenses | | ✓ |
| Personal belongings | | ✓ |
| Liabilities to third parties | ✓ | ✓ |
| Using the car abroad | | ✓ |
| Hotel and alternative travel costs | | ✓ |
| No claims discount | ✓ | ✓ |
| No claims discount protection | ✓ if eligible | ✓ if eligible |
| Permanently fitted audio equipment | ✓ | ✓ |
Optional extras
Direct Line offers a range of additional protection to bolt onto your policy, including:
Breakdown cover. Direct Line offers five different levels.
Guaranteed hire car plus. Direct Line will provide you with a hire car if your car is damaged due to an accident or fire, or if your car has not been recovered after being stolen. It comes as an optional extra only with comprehensive only and that it doesn't include windscreen claims and customer delayed claims
Motor legal cover. Direct Line will provide up to £100,000 of legal costs in the event of a legal dispute following an accident. There has to be more than a 50% chance that your claim will succeed.
No-claim discount protection. You'll need a minimum of four years' no-claims discount and no more than one fault claim within the past three years for all drivers combined to be eligible for this cover.
What types of car insurance are available?
DrivePlus insurance. Direct Line offers telematics (or "black box") insurance to drivers aged 25 or under. The black box or plug-in device monitors and rates driving habits. The higher the safety score, the less the premium is likely to be at renewal.
Select Premier insurance. Direct Line offers this highest level of car insurance specifically designed for owners of high-value cars.
If you have more than one car in your household, you might be able to get a discount on your premiums through the Direct Line multi-car insurance cover.
What is my excess?
Your insurance excess is the amount of money you will need to pay towards a claim. Your insurer won't pay out for a claim that costs less than this amount. A compulsory excess amount might vary depending on the age of your car and your driving experience.
A voluntary excess is on top and is normally set by you when taking out a policy. You'll have the option of adding or increasing a voluntary excess – which should lower your premium.
You'll find details about any compulsory or voluntary excesses in your policy document.
How do I make a claim?
Call the Direct Line claims line on 0345 246 8471 to register a claim.
This claims line is open 8am – 9pm Monday to Friday, 9am – 5pm Saturdays and 11am – 5pm Sundays.
You will need to provide the following information in order to make a claim::
Your personal details and policy number
Details about the incident including as location, damage or injuries sustained
Names and contact details of everyone involved in the incident such as third parties, passengers and any witnesses
Crime reference number, if applicable
It's vital that you let your insurer know about an incident as soon as possible, even if it's not your fault. Failure to do this could result in a rejected claim later on.
Direct Line car insurance customer reviews
Direct Line came third in the car insurance category in our 2020 customer satisfaction awards, with 4.5 out of 5 stars and 75% of customers saying they would recommend the service.
Here is some of the feedback we got from Direct Line car insurance customers:
"Very good service at an extremely reasonable price. My insurance cost has actually dropped over the last 2 years I have been with them."
"They are very easy to deal with and customer service has always been hassle free."
"I had a burglary at home – my car keys were stolen, along with my car. Car was found next day, no damage to it but they kept it for over 4 weeks, and took my 19 years no claims, and premium went up by £200."
"Good expertise knowledge and able to satisfy my insurance needs. Easy and pleasant to do business with."
Online reviews for Direct Line car insurance:
Feedback for Direct Line is mixed across a number of review platforms (updated 28 May 2020):
Trustpilot
Reviews.io

★★★★★

4.2 out of 5
Based on 3,745 reviews

★★★★★

2.2 out of 5
Based on 65 reviews
Customers love the helpful and efficient service, but there are several complaints about the company putting up their premium prices.
Pros and cons for Direct Line car insurance
Pros
No claims bonus protected for a range of no-fault claims (comprehensive cover only)
No charge for mid-term amendments
Exclusive deals for existing customers
Cons
No 24/7 claims line (out of hours emergency line available)
Verdict
Direct line has a range of cover options and their comprehensive policy offers a lot of very valuable features.
As Direct Line is one of the top insurers in the country, and with their absence from comparison sites, they are not always the cheapest option. That said, simply opting for the cheapest cover is not always a good idea, so it's worth getting a quote and considering value for money.
Frequently asked questions
Car insurance ratings
Our customer satisfaction scores ("Customers say") are based on a survey of 750 customers carried out in December 2019.
*Based on independent online research by Consumer Intelligence (March '20). 51% of car insurance customers could save £285.88.
The offers compared on this page are chosen from a range of products we can track; we don't cover every product on the market...yet. Unless we've indicated otherwise, products are shown in no particular order or ranking. The terms "best", "top", "cheap" (and variations), aren't product ratings, although we always explain what's great about a product when we highlight it; this is
subject to our terms of use
. When making a big financial decision, it's wise to consider getting independent financial advice, and always consider your own financial circumstances when comparing products so you get what's right for you.
Read more on this topic