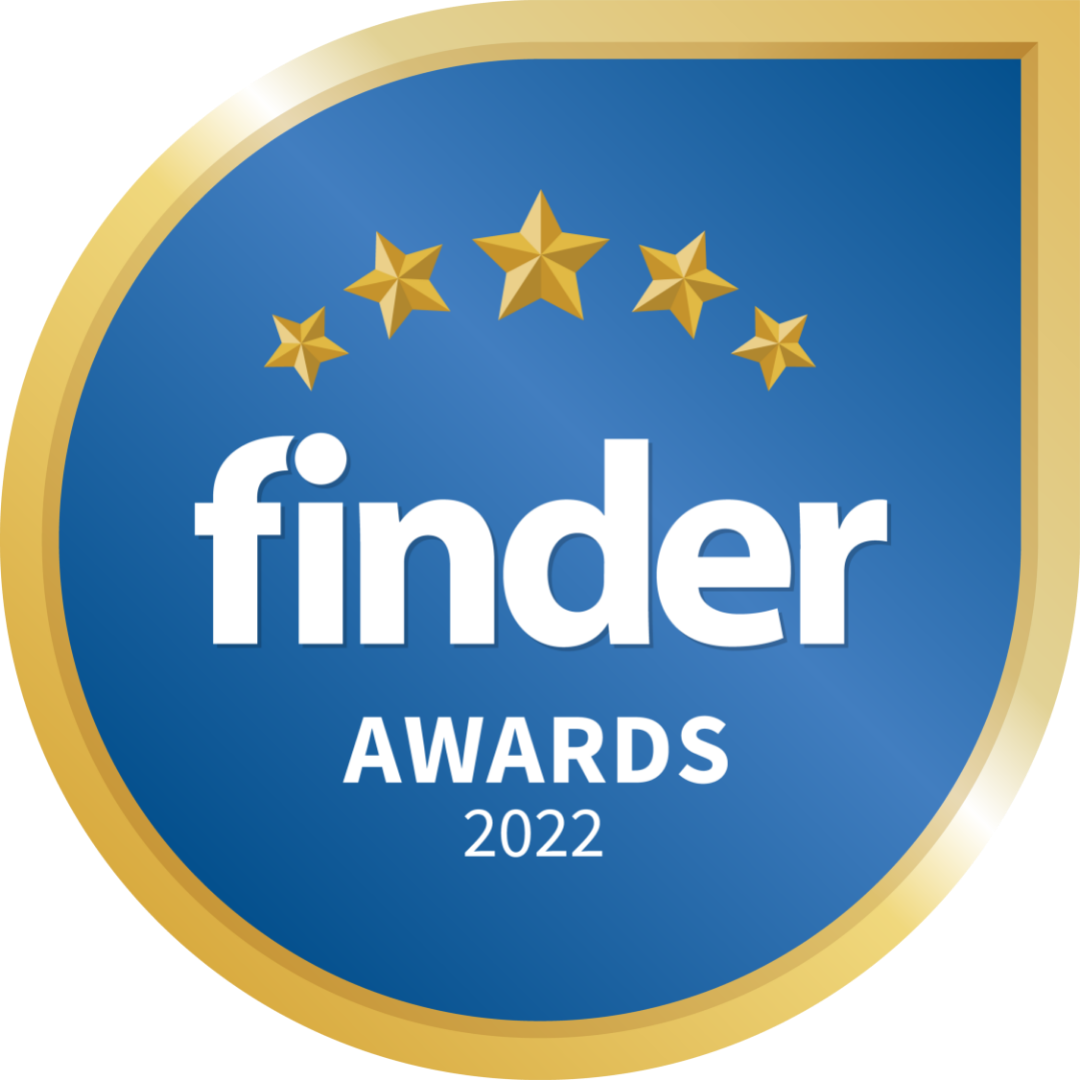 Finder Breakdown Cover Customer Satisfaction Awards 2022
See the full results of our independent survey of more than 1,200 car breakdown service customers.
We've once again asked customers of some of the UK's biggest car breakdown services about their experience and whether they would recommend the service to a friend or family member.
This is our second year of polling customers about breakdown services. You can see our winner below, plus a full table of the results and an explanation of how we came up with them.
The winner and highly commended spots are based on both overall satisfaction scores (that is, star ratings) and recommendation scores (the percentage of customers who said they'd recommend the brand to a friend). Overall satisfaction is the primary metric. More on this below.
Our breakdown cover winners
Winner, Best Breakdown Cover:
Green Flag
Green Flag was founded in 1971 and offers 5 levels of cover – Rescue being its most basic up to Euro Plus, which includes up to £850 for a hire car in mainland Europe and £500 for hotel accommodation (in total). It also offers personal and multi-car policies. Customers praised the company's prompt recoveries and excellent prices. The company was the only one in our survey that received 5 stars for customer satisfaction, making it the winner.
Read our review of Green Flag breakdown cover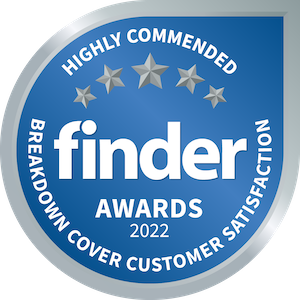 Highly Commended, Breakdown Cover:
The AA
The AA was established in 1905 by a group of motoring enthusiasts and was involved in creating the first road signs in the UK. It has been pipped this year but still features as our highly commended brand with 83% of respondents saying they'd recommend the breakdown service to their friends. Customers were impressed by its reliability, friendliness and quick recovery times.
Read our review of The AA Breakdown cover
Our 2022 breakdown cover customer satisfaction league table
We asked policyholders to rate their satisfaction with their breakdown cover company, and whether they'd recommend it to a friend. We've shown both for each brand in the table below. Our independent survey of 1,269 breakdown service customers was carried out in December 2021.
Overall satisfaction
Customers who'd recommend
Issuer
Review

★★★★★

81%
Green Flag offers 5 levels of cover to choose from, plus personal and multi-car policies. Its most popular option is Recovery Plus which includes roadside assistance, cover at home and onward travel. 81% of customers in our survey would recommend Green Flag's breakdown cover to a friend.
View deals

★★★★★

83%
The AA is known for its 24-hour recovery service. Our survey respondents reported quick response times and reasonable prices. An impressive 83% of customers would recommend the brand.
View deals

★★★★★

81%
The RAC was created in 1897 by motoring enthusiasts. These days, customers value the good, reliable service on offer and the reassurance offered by staff.
View deals

★★★★★

81%
Start Rescue featured as a highly commended brand last year and it maintains a solid reputation for 2022. Customers are happy with its cheap and hassle-free service. Its policies cover cars, vans and motorcycles.
View deals

★★★★★

78%
Aviva is the biggest general insurance provider in the UK and offers a long list of products. For breakdown cover, there are 4 levels to choose from. This starts from the basic rescue deal to the "

Rescue, Recovery,

At Home & Onward Travel".

View deals

★★★★★

76%
Admiral offers 3 levels of breakdown cover, all of which include unlimited callouts, 24 hour rescue and help if you've topped up with the wrong fuel. Its European cover is comprehensive. Customers in our survey praised the quick response and good service.
View deals

★★★★★

75%
Britannia rescue is provided in partnership with LV= and offers 3 levels of cover, plus a separate personal breakdown policy. The cheapest policy starts at £30 per year. Customers in our survey reported prompt and efficient service.
View deals

★★★★★

72%
Emergency Assist offers 3 levels of breakdown cover. All levels include unlimited callouts. Customers we surveyed said they'd had a good level of service from the company and quick replacements of broken parts.
View deals

★★★★★

70%
QDOS is another specialist breakdown provider and has been around since 2007. There are 4 cover levels on offer, plus an EU policy. All levels include a message relay service and medical transfer for the driver if they fall ill. The complete package even includes bed and breakfast!
View deals

★★★★★

70%
GEM Motoring Assist was created as a road safety association, in 1932. It offers 2 levels of cover and customers said the service was easy to deal with.
View deals

★★★★★

67%
As an over-50s specialist, Saga provides policies for drivers 50 and older. There are 5 levels to choose from, with the Premier level including European and holiday departure cover as standard. Customers have cited excellent response times to their calls.
View deals

★★★★★

67%
Rescuemycar.com is a relatively new company – it was launched in 2000 to offer customers an alternative to the bigger brands. It offers 4 levels of cover including European. In our survey, customers commented on the reasonable price of the service.
View deals

★★★★★

66%
Better known as a high street supermarket, ASDA Money provides 3 basic levels of breakdown cover – Roadside, UK and European. Good customer service was a theme in customers' feedback.
View deals

★★★★★

66%
AXA has four levels of cover to choose from including Europe, and a handy e-Rescue tool for quick assistance in an emergency. Customers surveyed reported the service being speedy and reliable.
View deals
Customer satisfaction ratings methodology
In December 2021, we ran a customer satisfaction survey on breakdown service providers. 1,269 people replied and told us their thoughts on their provider.
The survey asked respondents how satisfied they were with their current (on a scale from 1 to 5) and also whether they would recommend the brand to a friend or not. We turned the results into star ratings and shortlisted the top-performing brands for our awards. When there was a draw, we used the recommendation score (that is, the percentage of customers who said they would recommend the brand to a friend) as a tie-breaker.
Full details of our star ratings for this sector are on the insurance ratings methodology page.
Breakdown cover ratings
★★★★★ — Excellent
★★★★★ — Good
★★★★★ — Average
★★★★★ — Subpar
★★★★★ — Poor
The customer satisfaction score is based on a survey of 1,269 customers carried out in December 2021.