Why investing young pays off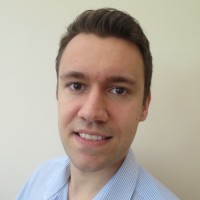 There's something almost magical about starting your investment journey early. It's a lesson in patience and the powerful force of compounding growth. It's a bit like planting a tree. The best time to plant was 20 years ago, but the second-best time is now.
Invest just £200 at the age of 20 with an 8% annual compounded growth rate, that humble sum would turn into £6,895 by retirement. Wait a decade until you're 30 to invest the same amount, and that projected value shrinks to £3,194. It's still a decent return but nowhere near as handsome. Delay your start until 40, and that £200 investment would grow to a more modest £1,479 by retirement. Wait until 50 to start investing, and your £200 would reach just £685 by retirement.
In this example, the 20-year-old's £200 had about twice as long to grow as the 40-year-old's investment. But their final payout of £6,895 was more than 4 times greater than that received by the 40-year-old!
In the investment world, they call this the "early start advantage". But really, it's just giving your money the maximum time to work for you. It's a marathon, not a sprint, with the potential to turn modest savings into a significant sum over time.