How investors can cash in on the thriving pet market — fueled by pandemic pet adoption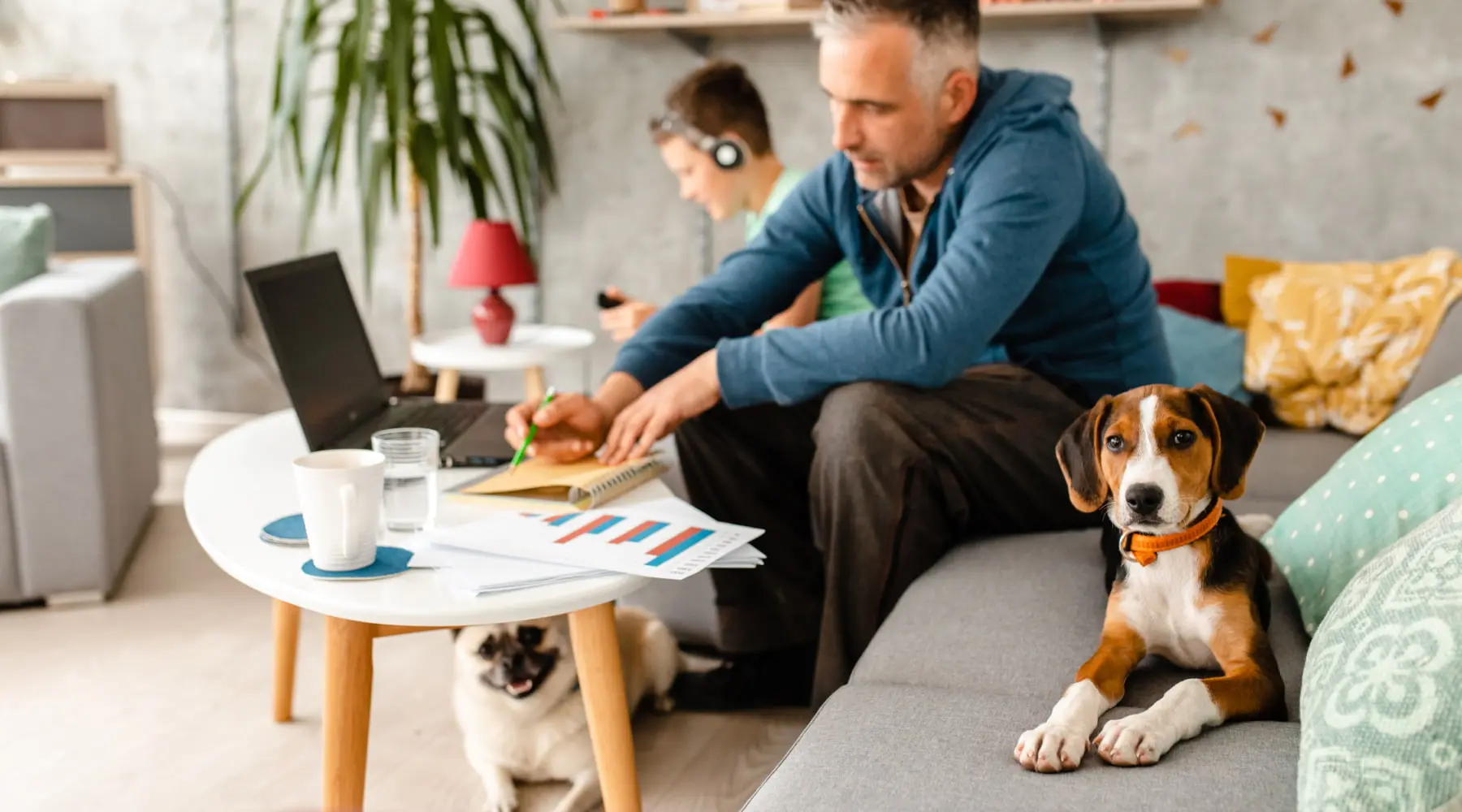 Our new four-legged WFH coworkers hit fast-forward on pet market growth in a big way.
In 2020, uplifting news headlines were few and far between. But amid stay-at-home orders and the mass corporate pivot to online work, one trend emerged that felt like cause for celebration: pandemic-fueled pet adoption.
Here's what you need to know about the rising pet market and how to capitalize on its potentially high growth potential.
How a global pandemic fueled pet market trends
As first-time pet parents joined the already growing ranks of US pet ownership in 2020, we saw a lift in an already noteworthy trend: increased spending on pets.
According to a 2019 to 2020 pet ownership survey conducted by the American Pet Products Association, 67% of US households own a pet. And this level of widespread pet ownership translates to hefty pet care spending.
In fact, when it comes to e-commerce sales, pet care is the second-largest consumer packaged goods market in the US, according to Statista. From 2016 to 2018 alone, US households purchasing pet products swelled by over 5 million. That's one heck of a lot of squeaky toys.
In 2019, the US pet care market was worth $95.8 billion, reports Global Market Insights. And that market is expected to experience a 5.9% compound annual growth rate (CAGR) from 2020 to 2026 — a trend fueled by pandemic-induced pet acquisition.
Numerous news outlets, including CNBC, The Washington Post and USA Today, delivered 2020 reports of the collective emptying of local animal shelters as Americans opened their homes in droves to the kinship of new furry, four-legged family members.
The bottom line? The pet care industry is on the rise, and all this consumer interest is giving way to multiple mergers, acquisitions and IPOs.
Significant pet market mergers and acquisitions
Over the past few years, numerous acquisitions have taken place in the pet industry.
In 2015, Smucker's acquired Big Heart Pet Brands for $6 billion. In 2017, PetSmart purchased online retailer Chewy for $3.35 billion. In 2018, General Mills bought Blue Buffalo for $8 billion and Smucker's added to its pet food repertoire with Ainsworth Pet Nutrition for $1.7 billion. Last year, Nestlé acquired Lily's Kitchen, a premium pet food supplier focused on all-natural pet food recipes.
This all translates into an industry undergoing rapid transformation as larger companies recognize the value of this emerging trend and snap up enterprising independent brands.
Pet companies going public
Mergers and acquisitions aren't the only thing on the rise in the pet market. For pet-focused companies seeking capital in lieu of combining their efforts with a larger brand, there's always the public market.
Petco recently went public under the ticker symbol WOOF. Shares opened at $26 — 44% above the projected price — and rose 63% on its first day of trading. And Chewy shares saw a 206% increase in 2020. It launched its stock in 2019 at $34.99 per share and now trades over $100.
More and more pet care companies are preparing for the public market. BarkBox, the New York-based pet subscription service, is planning a SPAC (special purpose acquisition company) merger with Northern Star Acquisition Corp. and is set to release its stock in 2021.
Pet market stocks to watch
As competition heats up in this emerging market, we're likely to see more companies going public. But there are also plenty of established pet stocks to consider:
Select a company to learn more about what they do and how their stock performs, including market capitalization,
the price-to-earnings (P/E) ratio
, price/earnings-to-growth (PEG) ratio and dividend yield. While this list includes a selection of the most well-known and popular stocks, it doesn't include every stock available.
To invest in pet stocks, you'll need a brokerage account.
Image: Getty