Finder is committed to editorial independence. While we receive compensation when you click links to partners, they do not influence our opinions or reviews. Learn how we make money.
How to get student loans for studying overseas in 2020
Traveling the world while pursuing a degree isn't as hard to pay for as you may think.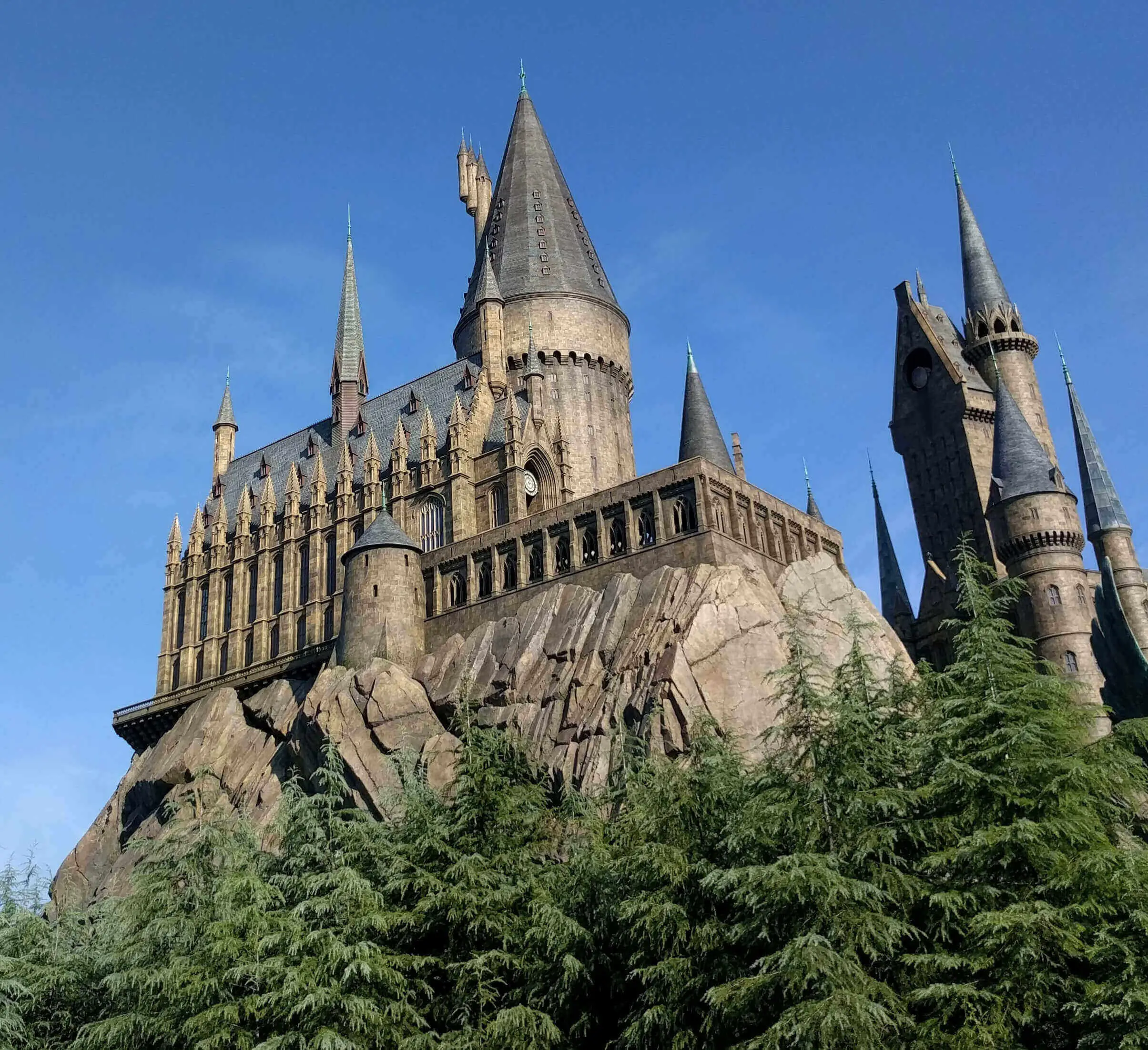 Traveling abroad for college or grad school is easier than it used to be, thanks in part to lower airline prices and the popularity of online messaging. It doesn't hurt that most international universities are usually more affordable than those in US. But that doesn't mean it's free. Here's how you can fund your next academic adventure.
What's in this guide?
Jump to…
Federal funding at international universities
Some 750 international schools offer Direct Subsidized, Unsubsidized and PLUS loans to US citizens who enrolled as full-time students. Federal loans are most popular in Canada, England and Australia but you can also find schools in countries like Russia and China that offer federal aid.
Go for these federally-funded loans if you can — not only are they the easiest for Americans to get abroad — they're often the cheapest, with interest rates set by the US government. The relative low cost of international schools means you're less likely to run out of funding, even for housing and other expenses.
How does applying for federal aid work from abroad?
The process is the same abroad as it is in the US: Apply online with the help of your school's financial aid office and start repaying six months after you graduate. You might need a local bank account to deposit your checks if you need to cover housing, textbooks and other expenses.
Can't I get financing locally?
You could, but it's not likely you'll get funding for education from a foreign country. Many countries only offer financing to permanent residents. Other countries don't offer loans for cultural reasons. Your best bet is borrowing from an American lender or getting an international scholarship.
Did you know?
Some international schools are accredited US institutions. What does this mean for you? Not only do they offer federal aid, your degree doesn't need to be verified by the US before applying for jobs or other degree programs. Look for schools with names like "American University of Paris" or "American University of Beirut."
Alternately, you can apply for an international campus of an American school. New York University, for example, has campuses in Italy, Argentina, Ghana and more.
Top 12 international schools participating in the US federal student loan program
Cambridge University. Cambridge, England.
Oxford University. Oxford, England.
University of Toronto. Toronto, Canada.
University of Copenhagen. Copenhagen, Denmark.
Free University of Berlin. Berlin, Germany.
Swiss Federal Institute of Technology Zurich. Zurich, Switzerland.
London School of Economics and Political Science. London, England.
University of Edinburgh. Edinburgh, Scotland.
McGill University. Montreal, Canada.
Chinese University of Hong Kong. Hong Kong SAR, China.
University of Sydney. Sydney, Australia.
Pantheon-Sorbonne University. Paris, France.
Private student loans abroad
Going to a school that doesn't offer federal student aid? Can't get the money to cover your education expenses? You might want to take a look at private student loans.
Getting a loan with a local lender doesn't make sense unless you plan on working in that country long enough to pay back your loan — otherwise you'll deal with monthly, potentially costly money transfers until your loan is paid off. You're better off with a US lender.
As an international student you might not meet eligibility requirements for your standard private student loan, and collecting your funds inevitably involves an international money transfer. It's best to look for a lender that specializes in providing financing to international students.
Foreign enrolled loans
Some US lenders offer loans for US citizens or permanent residents who want to complete a degree outside the US, often called "foreign enrolled loans." To qualify, you likely need to provide proof of enrollment — a letter or transcript from your university — and your acceptance letter.
Lenders might have lists of approved schools, so find one that's willing to finance a degree from your university. You'll also need a cosigner if you're like most undergraduates and have no credit history.
Alternative private student loans
Peer-to-peer and online marketplaces are new to the lending world, giving you yet another option to get the money you need. Peer-to-peer lenders like GreenNote and have popped up offering loans from third-party lenders where investors can choose to finance your loan wholly or partially. Online marketplaces like Credible and LendingTree that matches you with loan offers from local banks and credit unions.
Interest rates for these loans can sometimes be lower than federal loans and don't always require a cosigner to hang around once you've proven you can make payments on time.
Compare your private student loan options
Are there bank loans for students studying abroad?
There are, though not all banks offer student loans. Since banks tend to have stricter eligibility requirements than online lenders, you might not be able to qualify unless you're studying at a school that's eligible for federal loans.
Keep in mind that your bank might not offer student loans at all. You might want to look into alternatives if you bank with Chase or Bank of America. Or, you might have better luck with smaller banks like PNC Bank, Citizens Bank or SunTrust.
Personal loans
Still can't find enough funding with a private student lender? You might want to consider taking out a personal loan to cover leftover education costs.
Getting a personal loan is a bit involved while living abroad, but it's possible. US online lenders — rather than banks — are your best bet because they tend to have more lax residency requirements. You might need a cosigner to qualify — most lenders ask that applicants have verifiable income and a certain credit score.
Top online lenders that provide financing to American expats
| Provider | Loan amounts | APR | |
| --- | --- | --- | --- |
| SoFi | $5,000 to $100,000 | 5.74% to 14.70% | |
| Laurel Road | $1,000 to $45,000 | 7.50% to 24.75% | Read review |
| LendingClub | $1,000 to $40,000 | 10.68% to 35.89% | |
| LendingPoint | $2,000 to $25,000 | 9.99% to 35.99% | |
| NetCredit | $1,000 to $10,500 | 34% to 155% | Read review |
Watch out for repayments while you're still in school
Private and personal loans don't always have a grace period, so repayments could start as soon as a month after your loan is disbursed. This can make things very difficult if you if you aren't authorized to work in the country you're studying.
If it's unavoidable, try borrowing money from a family member in the US who can make sure your account always has funds. Otherwise, you might have to apply for a work visa and get a job — not always an easy process.
Scholarships for studying overseas
Free money might not be as out of your reach as you think. While you might not be able to qualify for scholarships offered at your university, apply for international scholarships that could cover your education costs.
Search online for a scholarship that fits your academic and career interests — you're more likely to qualify for something you're good at. With so many scholarships out there, make sure you meet the eligibility requirements before you get started on the application.
Financing a semester abroad
Financing a semester abroad is generally easier than paying for an entire degree at an international university. First, contact your school's financial aid office and ask them about what financing you can get through your school. Chances are, it'll be enough.
Here are some types of financing to cover the cost of your study abroad program:
Federal loans. Paying for a semester abroad is similar to paying for school. If you get student loans at your home university, use it to pay for a semester abroad — the credits have to transfer to your home university anyway. Like with any federal loan, simply apply through your school's financial aid office.
Your home university's financial aid. If you have a scholarship at your school, it should cover study abroad expenses, as long as you're earning academic credit.
Private study abroad loans. Financial aid not enough? There are private student loans out there specifically designed to cover the cost of semesters abroad, but you can typically use any private student loan to cover the cost as long as your academic credits are transferrable.
5 tips for paying off student loans while living abroad
So you're done with school but you're not ready to go home yet. Unfortunately lenders won't defer your payments while you're out of the country. Here's some tips for making sure you make payments on time:
Set up autopay. Federal loans offer a discount to borrowers who use autopay — some private lenders require it. You have use a US account, which can complicate things if your employer doesn't pay you in USD.
Connect your international and US bank accounts. The easiest way to do this is to use a bank like HSBC that offers international banking. It makes transferring and converting money a cinch so your US account has enough funds for your loan repayments.
Take advantage of income-driven repayment. This option allows you to extend your federal loan terms to reduce monthly payments if you're struggling financially. Chances are you'd qualify for income-driven repayment because your income isn't taxable. This option can be very expensive in the long run, however and should only be used as a last resort.
Consider consolidating your federal loans. Combining your federal loans into one monthly payment could save you on interest.
Think about refinancing. Find yourself in a situation where you're only eligible for a high-interest student loan? Take out another loan with a lower rate to pay it off.
Bottom line
Getting financing for education abroad isn't as complicated as it sounds. Most Americans attend schools that provide federal financing simply because it's easier to verify those academic credentials in the US.
You can also get private financing from a US lender, but your options are limited and repayments will start while you're still abroad and not making money. Sometimes it's your only choice. If that's the case, compare your options before making any decisions.
Frequently asked questions