Compare other providers that work with fair-credit borrowers.
LendingPoint is a direct lender that serves borrowers with fair credit and can be a great resource if you need financing between $2,000 and $25,000. Its interest rates are on the higher end but match many competitors, with rates ranging from . And it offers risk-free rate estimates that won't affect your credit score.
But LendingPoint isn't ideal if you don't live in one of the its 34 serviced states or Washington, DC. And if you aren't comfortable with the high origination fee it charges, it may be better to look to other lenders.
Pros
Fast funds through debit card
Minimum credit score of 600
Reasonable rates
Risk-free estimates
Cons
Amounts only up to $25,000
Origination fee of 0% to 6%
Only available in 34 states and Washington, DC
Payments twice a month
Alternative sites like LendingPoint
---
Click here to see LendingPoint
---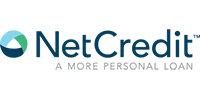 1. NetCredit
Like LendingPoint, you'll be able to apply for a risk-free estimate without impacting your credit score. And although it has loan amounts as low as $1,000, you won't be able to borrow more than $10,500. This isn't the only downside, either — it's available in fewer states than LendingPoint and has a very high APR, ranging from 34% to 155%.
However, NetCredit allows you to pay by bank transfer, credit or debit card, money order or through MoneyGram and WesternUnion. And if you borrow with NetCredit, you'll have from 6 months to 5 years to pay off your loan — a bigger term range than NetCredit. It also reports your payments to TransUnion and Experian, which could help improve your credit.
---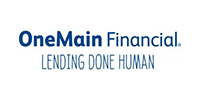 2. OneMain
OneMain not only offers you the option of applying in person, online or over the phone, but you can also apply with a cosigner to qualify for a more competitive rate. And it has a slightly wider range of amounts you can borrow, from $1,500 (subject to state minimum size restrictions) to $20,000. Its rates are similar to LendingPoint's, and you'll have 24, 36, 48 or 60 months to pay off your loan.
But while you have a choice between secured and unsecured loans, OneMain requires any collateral you use to be insured. It also has higher minimum loan amounts in states like California and Georgia, so you might not be eligible for that $1,500 loan. You won't be able to qualify if you live in Alaska, Arkansas, Connecticut, Massachusetts, Rhode Island, Vermont and Washington, DC.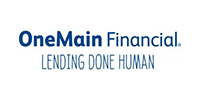 Pros
Online, phone and in-store application
Secured and unsecured loans
Cosigners welcome
Available in more states
Fair credit OK
Cons
Must complete loan process at a branch location
Minimum loan amounts vary by state
Can't use it for school or work-related expenses
Not available in AK, AR, CT, MA, RI, VT or DC
---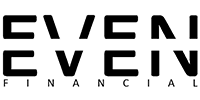 3. Even Financial
Even Financial is a connection service with affiliate lenders that offer loans from $1,000 to $100,000 — much more than LendingPoint offers. Its partners also have a wider range of APRs than LendingPoint, offering rates from 4.99% to 35.99%. And you'll have more time to pay off your loan, with some lenders offering between 2 to 7 years to pay off your loan.
But like with any connection service, you likely won't be eligible for the highest amounts or lowest rates if you just meet the minimum credit score requirement of 580. And since Even shares your contact information with its partners, you might end up dodging calls and emails from partner lenders even after you've been approved for a loan — something you won't have to worry about if you opt for a direct lender like LendingPoint.
---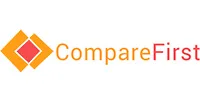 4. CompareFirst
CompareFirst is another connection service with lenders that offer APRs ranging from 2.99% to 36%, though it's unlikely that you'll qualify for the lowest rate if you don't exceed the minimum credit score requirement of 580. You can find lenders offering loans from $2,000 to $25,000 — twice LendingPoint's maximum amount. Depending on the lender you're connected with, you might have 1 to 5 years to repay your loan — an extra year on LendingPoint.
But while CompareFirst's credit score requirements might be lower than LendingPoint's, you'll need to make at least $35,000 a year to qualify with one of its partner lenders. And as with any connection service, you're limited to its network and might receive unwanted phone calls after you borrow.
---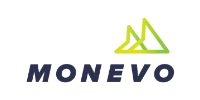 5. Monevo
Since Monevo is a connection site, you'll have more options available to you — especially since LendingPoint is one of its partners. Monevo's partners offer loans between $500 and $100,000 — four times the amount you can borrow from LendingPoint. APRs also have a wide range, from 3.49% to 35.99%. And you can take anywhere from 3 months to 12 years to pay back your loan, depending on your lender.
And like the other connection services listed here, just meeting its minimum credit score will likely mean you won't be able to borrow close to the maximum or receive a low rate. However, if you don't meet LendingPoint's minimum of 600, you'll still have options if you apply through Monevo.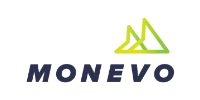 Pros
Helps you compare offers quickly
Wide range of APRs and loan amounts
580+ credit score
Cons
Not guaranteed to get connected
Excellent credit required for more competitive loans
Could get calls from lenders after borrowing
---
Compare more personal loan providers