Finder is committed to editorial independence. While we receive compensation when you click links to partners, they do not influence our opinions or reviews. Learn how we make money.
Bank Account Finder
Compare bank accounts to better manage your money.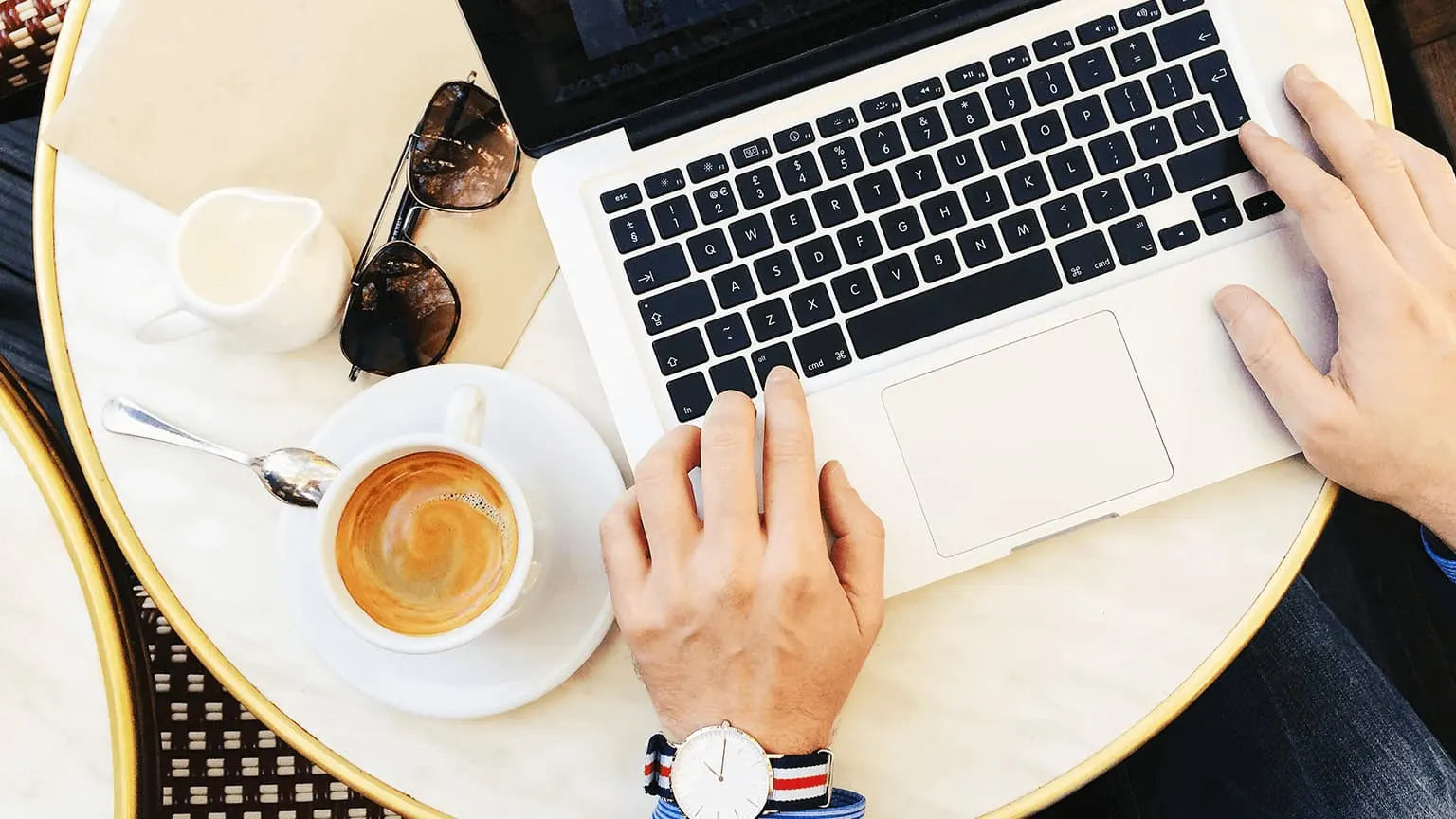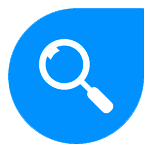 Choose a bank account type
Editor's pick: American Express® Personal Savings High Yield Savings
Editor's pick: American Express® Personal Savings High Yield Savings
Enjoy no monthly fees and a competitive APY with this online-only savings account. Accounts offered by American Express National Bank, Member FDIC.
Around-the-clock online and phone support
No fees to hassle with
FDIC insured
There are many different types of bank accounts out there to choose from. Deciding on which account you need depends on your financial goals. Broken down to its fundamental level, your goal is to either spend, save or do both. We've researched and reviewed over 100 bank accounts to help you compare what's out there and what type of account is best for your financial lifestyle and goals.
Compare popular bank accounts by type
Checking accounts
Savings accounts
Money market accounts
CDs
What's a bank account?
A bank account helps you save for the future, pay bills, spend conveniently, transfer money where you need it and get cash when you want it. Financial institutions offer bank accounts to give you a secure location to hold your money.
The benefits of owning a bank account
Having a bank account can help you manage your everyday finances and keep track of your money. Benefits of owning one are:
A convenient way to organize your money. For example, paying bills, receiving your income, paying for goods and services or sending money to someone else.
A safe place to keep your money. This is especially helpful during uncertain economic climates ⁠— the FDIC offers a guarantee on deposits of up to $250,000 per person, per institution.
A place that records your transactions. When applying for a loan, lenders can refer to your transaction records to assess how well you can save money. You can also see where you're spending most of your income.
A place to build your assets. Money held in your transaction account is easy to access ⁠— by linking it to a savings account, you can also earn interest.
What are the risks?
Choosing the wrong type of account. Each type of account serves a very specific purpose. Not choosing the right one could result in paying unnecessary fees or penalty charges.
Not having the right features. Look closely at each account to ensure that it has the features you need to make your banking needs easier.
Different types of bank accounts
Basic checking account
Interest bearing checking account
Savings account
Money market account
Certificate of deposit (CD)
Best for
Those who want a

basic spending account

to pay bills, transfer funds and make purchases
Those who want an account that earns interest and gives them access to extra features
Those who want to earn interest on their savings
Those who want a checking and savings hybrid that earns interest but is accessible
Those looking for a short-term investment with a locked in interest rate
Earns interest
Monthly fees
Minimum deposit
$0 to $25
$100 to $500
$0 to $100
$2,500 to $10,000
$500 to $10,000
ATM access
Checkwriting
FDIC or NCUA insured
Withdrawal limits
six a month
six a month
Can't withdraw until maturity
What's the difference between bank account types?
Things to consider when choosing a bank account
What are your goals? Do you want to build, manage or use wealth? If you're building your wealth, you'll want an account that restricts the way you spend and helps you save. If you're managing your wealth, you'll want an account that offers budgeting tools. And if you're using wealth, you'll want a transaction account designed to meet your everyday banking needs.
Is there a fee involved? Bank account fees include overdraft, ATM, daily balance, paper statement, and monthly maintenance fees. While there are free bank accounts out there, they're not usually 100% free. Free bank accounts usually don't have a monthly maintenance fee. Look for accounts with $0 monthly fees or ones that are easy to waive.
Is there a minimum balance requirement? Some accounts come with minimum opening deposit requirements. Depending on how much money you want to keep in your account will help you determine which bank account you'll want to open.
Does it earn interest? Although savings accounts are a popular choice to grow your money, there are checking accounts that earn interest. If you want an account that grows your money, you'll want to compare the the interest rate. Compare the APY and how it's compounded to decide which account is right for you.
Are your banking needs being met? Everyone has unique banking needs. Some prefer convenience and flexibility, while others want to earn points on their purchases. If you're unhappy with your current bank account, you can always switch to a new one. Review your needs regularly to see if your bank account still meets yours. The best bank account will help you manage your finances efficiently and reach your savings goals.
Back to top
Just some of the brands we compare
Click any company logo below to compare more bank accounts from that brand.
How many bank accounts should I have?
The amount of bank accounts you open depends on your personal financial goals. Most people typically have two accounts ⁠— a checking and a savings account. If you're starting out with your first bank account, you'll want to open up a checking account. And once you're ready to start saving, you can open up a savings account. As your savings start to increase, most people tend to look into other types of accounts, such as CDs. And if you're looking for a hybrid between a checking and savings account, you can consider a money market account or an interest-bearing checking account.
How do I open and close a bank account?
Skip waiting at the bank branch.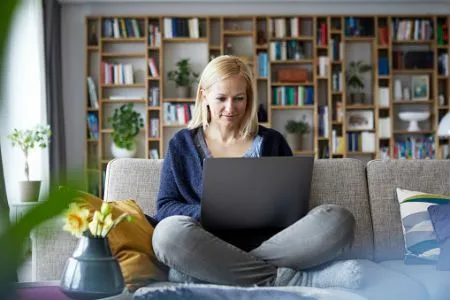 Close your account and find a bank that meets your needs.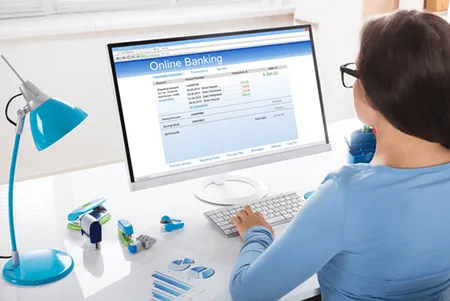 Joint accounts are best for people who are working towards a similar financial goal together.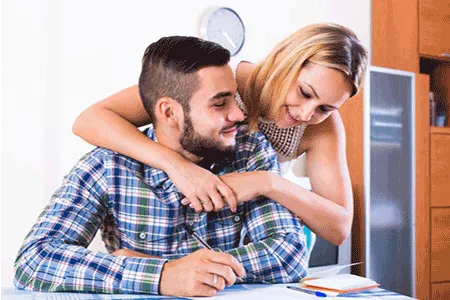 Quick tips for using everyday bank accounts
Take advantage of cash back opportunities. If you're paying for purchases using your debit card, ask for cash out at the same time rather than withdrawing at an ATM. This counts as one transaction, not two, and lets you avoid any potential ATM fees.
Monitor your transaction history. If your account has a limit on the number of transactions you can make each month before fees apply, monitor your account regularly and try to work out ways to minimize your transactions where possible
Bank securely with credit. When you make a purchase, should you choose debit or credit? By choosing credit, you'll be activating enhanced security or the complimentary insurance policies offered on your card.
Find ways to waive fees. If you're currently paying a monthly account-keeping fee on your account, ask your bank what options you have for getting that fee waived. They may suggest opening a savings account, signing up for direct deposit or maintaining a minimum balance to get rid of that fee. They may also suggest a different transaction account that could end up suiting your needs better in the long run.
Using your bank account for international transactions
Is it possible to reverse a foreign exchange transaction on my transaction account? You will need the help of your bank in most circumstances, but if you have the supporting documentation then you should be able to reverse a foreign exchange transaction.
Is it possible to cash out an international check? Yes, some US financial institutions will accept an international check deposit, although the funds could take longer to clear and you may be charged international transaction fees.
Do foreign banks charge a fee to receive an international money transfer? Yes, there are foreign banks who will charge your recipient upon receiving funds from an international money transfer. Remember to take into account exchange rates and recipient fees.
Back to top
Having problems with your bank account?
Commonly asked questions about bank accounts
Back to top
Read more on this topic