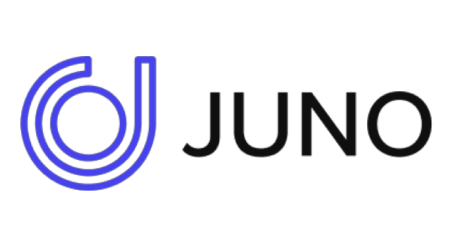 Pros
Choose your own rewards. You have the power to decide which five brands you earn 5% cashback with. Plus, you'll get an APY-like savings bonus of 1.2% on yearly deposits of $5,000 or $50,000 depending on whether or not you receive monthly direct deposits of at least $500.
Get paid plan for free. Juno top-tier Metal plan is free when you set up direct deposits.
Juno gives back. In an effort to reduce wealth inequality, Juno donates 2.15% of its profits to charities in India.
Cons
Rewards limits. The bonus rate drops to 0.25% on balances above $5,000 if you're on the Basic tier and $50,000 if you're on the Metal tier.
No joint accounts. You can't open this account with a partner or family member.
No other accounts. You won't find any other banking products at Juno, so it may not be a good fit for those who want to keep all their accounts under one roof.