Finder is committed to editorial independence. While we receive compensation when you click links to partners, they do not influence our content.
Best high-yield checking accounts of March 2021
Compare the top 14 accounts from over 100 interest bearing checking accounts.
Best high-interest checking: OnJuno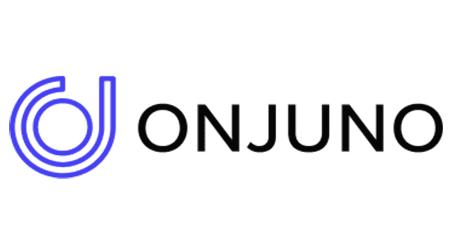 Yearly cashbacks
24/7 customer support
$0 minimum deposit to open
Go to site
This article was reviewed by Marguerita Cheng, a member of the Finder Editorial Review Board and award-winning advocate for ethical financial planning for over 20 years.
The best high yield checking account offers interest without giving up easy access to your money. But unlike savings accounts, they are more likely to come with monthly fees. We researched over 100 interest bearing checking accounts to find the best accounts with low fees, competitive APYs, nationwide availability and low minimum balance requirements.
What's changed in 2021?
We added OnJuno to our best high-interest checking account list because it has minimal fees and earns 2.15% APY on balances up to $30,000.
14 best high-yield checking accounts
Compare the best interest bearing checking accounts using this interactive table. Sort the columns by APY, minimum deposit to open and fees to find the right account for you.
Closer look at the best high-interest checking accounts
Take a deeper look at the best high-interest checking accounts by comparing their pros and cons.
How to choose the best high-yield checking account
Before you choose an interest bearing checking account, compare these factors to find the best one for you:
Minimum deposit. It's not uncommon for interest-bearing checking accounts to have opening deposits of $100 or more.
Fees. Read the fine print to learn any conditions you'll need to meet to earn your APY, like minimum balances or direct deposits. Also, check fees for ATMs, overdrafts and foreign transactions.
Customer support. Review the bank's customer support hours to make sure someone's available if you need it.
Features. Some high-interest checking accounts come with budgeting tools, auto-save features and even cash back on debit card purchases.
ATM network. See if your bank has a nationwide ATM network or if you'll be limited to a certain area. Some banks even offer reimbursements for non-network ATMs.
Alternatives to high-yield checking accounts
If you're not completely set on a high-yield checking account, here are some similar alternatives to explore:
Money market accounts. The best money market accounts come with checkwriting privileges and a debit card so you can access your money on the fly. But they also have a competitive APY so you can quickly grow your savings.
Digital bank accounts. Don't want to deal with separate checking and savings accounts? Find a digital bank that lets you manage all your money in one place. Popular options like PNC Virtual Wallet and Aspiration have combo accounts designed for spending and saving.
High-yield savings account. If you don't plan on spending the money you keep in your high-yield checking account, then a high-yield savings account is a good alternative. They often have higher interest rates and lower fees.
What are the pros and cons of interest-bearing checking accounts?
High-interest checking accounts have the same FDIC insurance as other bank accounts and come with these benefits and drawbacks:
Pros
Interest on your balance. Earning money with little effort is a plus — especially when most checking accounts don't offer it.
Easy access to your money. Set aside the funds you need to pay regular bills and funnel anything that's left to your long-term savings account.
Cons
Low interest rates. APYs are often lower than your typical savings options, so don't expect to rely on these accounts for long-term savings.
Minimums required. If you can't maintain at least the minimum, you may end up paying an assortment of fees — or find you're excluded from earning the interest you sign up for.

Back to top
Are high-yield checking accounts worth it?
Yes, in many cases high-yield checking accounts are worth it because they earn interest and give you the freedom to access your money whenever you need it. But some high-yield checking accounts only pay interest if you meet certain conditions or if your balance is below a certain amount. If you don't meet those conditions or your balance is too high, a high-yield savings account or money market account might be a better fit for you.
Do banks or credit unions offer higher-yield checking accounts?
In general, credit unions offer higher-yield checking accounts than banks do. However, in many cases, credit unions require you to meet more criteria in order to earn their best APYs. For instance, you may need to make a certain number of purchases in a month to qualify for the best APY, or you must have direct deposit set up. Banks that offer high-yield checking accounts usually won't require you to jump through as many hoops as credit unions do.
How do interest-bearing checking accounts work?
A high-yield checking account allows you to earn interest on your balance but typically at a lower rate than you'll find with a savings account. Because the rate's lower, it won't replace traditional or high-yield savings, but a little growth each month can't hurt.
Read the fine print of your account's terms and conditions for minimum deposits or balances required to trigger the interest rate.
Bottom line
A high-yield checking account can earn you a little extra on your balance intended for regular payments. But it doesn't replace a savings account for long-term savings.
To keep your nest egg safe, compare savings accounts to find the highest APY you're eligible for.
Frequently asked questions
More guides on Finder