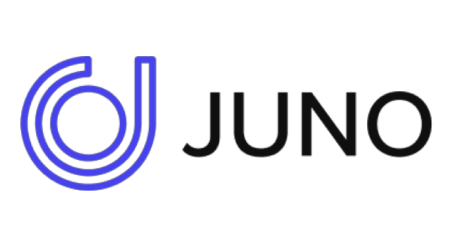 Pros
Choose your own rewards. Choose which five brands you can earn up to 5% cashback with, including Amazon and Starbucks.
Bonus interest rate. Earn 2.15% APY on balances up to $5,000 or $100,000, depending on your membership level.
24/7 customer support.Get round-the-clock customer service through live chat, phone or email.
Supports crypto. Buy and sell cryptocurrency for free.
Cons
No wire transfers. You can't send or receive wire transfers.
No joint accounts. You can't share your account with a spouse or a dependent.
APY drop. If your balance exceeds the limit to earn Juno's bonus rate, your interest rate drops to 0.25%.