Finder is committed to editorial independence. While we receive compensation when you click links to partners, they do not influence our opinions or reviews. Learn how we make money.
How to open a bank account online
Skip waiting at the bank branch.
Opening a bank account online usually takes about 10 minutes — much faster than visiting your bank branch. In today's fast-paced world, this type of convenience is priceless. Here's a rundown of what to expect when you open a bank account online.
Steps to open a bank account online
Follow these steps to open a bank account online.
Back to top
Eligibility requirements
To open an account online, you'll generally need to:
Be a US resident with a US residential address
Be at least 18 years old

— some banks will let minors open an account with a guardian

Be able to provide a government-issued ID
Read up on what are the requirements to open a bank account
What do I need to open a bank account online?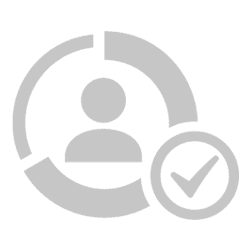 Identification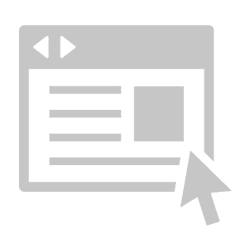 Personal information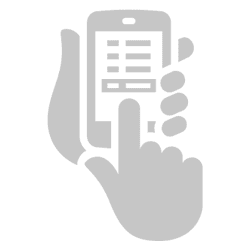 Deposit
The whole process shouldn't take more than 10 minutes. If you're at least 18 years old, you can apply for most accounts online. You'll be provided with a checklist of things you should have with you before you apply. If you're an existing customer of the bank, make sure you have your relevant customer ID or account number.
Identification
Requiring ID helps banks protect you from fraud. If someone gets ahold of your Social Security number, they could apply for an account in your name to hide illegal money — or even open a line of credit. Banks verify your ID to make sure it's really you opening the account, and not someone trying to steal your identity.
Personal information
Most accounts allow you to apply for a joint account with one or more people. If you're applying for a joint account, all account holders will need to provide their personal information, including Social Security number(s) and ID.
Deposit
Some institutions will let you open a bank account online with no deposit, but most times you'll have to put a little money down. Minimum required deposits often increase with a higher interest rate or better features offered.
Benefits of opening an account online
There's no need to visit a branch to open a bank account anymore. You can open a bank account, deposit money and set up automatic payments all from the comfort of your home. Once you've applied, just wait for the card to be sent you in the mail, activate the account and you're good to go.
You can skip the bank queues.
The application forms are easy to use.
It usually takes less than 10 minutes.
What to watch out for when opening up a bank account online
You may have to visit a local branch to open a bank account if you run into any of these challenges.
No credit. Most banks verify your identity by doing a soft pull on your credit. If you haven't built any credit yet, you may need to visit a local branch to verify your identity and complete your application process.
Chexsystems report. If you have a negative banking history because you've previously bounced checks or had insufficient funds, your application may be denied when you open an account online. But visiting a local branch could increase your chances of getting an approval.
A minor. Anyone under age 18 can't open a bank account without a parent or legal guardian co-signing on the account. Most banks require you to visit a local branch to set up this type of account.
Non-US citizen. Nonresidents can still open accounts at some banks in the US, but there are extra hurdles to jump through. You may be required to bring your passport as well as your green card, work visa or student ID to a local branch to verify your identity and complete the application process.
Compare online bank accounts
Bottom line
The days of spending an hour at the bank to open an account are gone, and you can open a new checking or savings account from your computer or phone in minutes. But don't let the speed and convenience rush you into making a decision. Compare savings accounts or checking accounts before getting started to find the one that's right for you.
Frequently asked questions
Image source: Getty Images