Onmo Credit Card review 2023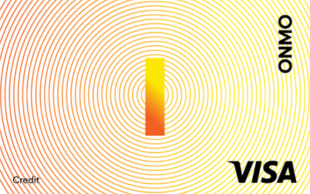 Compare
Representative example: Assumed credit limit £1,200. Interest rate 29.9% p.a. (variable). Representative 29.9% APR (variable).
Minimum credit limit

£

250

Foreign transaction charge

0

%
Our verdict
Newbie Onmo has launched its first credit card offering flexible credit limits starting from £250. Here's what we know so far.
From what we know so far, the newly launched Onmo credit card could be a good option if you're looking to boost your credit rating - providing, of course, you're using the card responsibly.
The Onmo app can help by alerting you to activity that may be negatively impacting your credit score or highlighting areas where you may incur extra charges. For example, things like late or missed repayments and exceeding your credit limit. Plus, if you show Onmo that you're keeping on top of your repayments, your APR (and charges) may be reduced over time.
The app also gives you control over your spending and payments as well as the ability to freeze your card. Who doesn't like some extra security?
When comparing the Onmo rates to competitors, its APR and minimum credit limit are consistent with that of credit-builder credit cards. This means you could still have a chance of being accepted with a fair or limited credit history. Although, your APR and credit limit may vary based on your circumstances.
Before applying, you can see your likelihood of being accepted by checking your eligibility, without impacting your credit score. If you're unsure of your credit score, you can check yours for free with Finder. Even though information on the card's features and rates is limited right now, Onmo plans to roll out lots of new bells and whistles in the future. So, it's worth keeping an eye out for both future app and credit card updates.
Pros
Easy control through the app.

Potential for APR (and charges) to reduce based on card use.

No additional FX fees. Onmo uses Visa's exchange rates.
Cons
Limited card features and info right now.

Can only apply via the comparison site, ClearScore.
Representative example: Assumed credit limit £1,200. Interest rate 29.9% p.a. (variable). Representative 29.9% APR (variable).
If approved, you could manage your credit card using the Onmo app.
| | |
| --- | --- |
| Annual/monthly fees | £0 |
| Foreign usage charge (EU) | 0% |
| Foreign usage charge (rest of world) | 0% |
| Cash advance fee | 3% or £3 |
| Late payment fee | £12 |
| Exceeding limit fee | £12 |
| Replacement card fee | £5 |
The Onmo Credit Card is issued on the Visa network (used by a whopping 4.2 billion cards), so you'll be able to use it at more than 100 million merchant locations across more than 200 countries and territories.
Who is Onmo?
Founded in 2020, Onmo is a newly established credit card provider based in London. Its aim is to help people make "smarter decisions with money", designing a card that's fair and an app that clearly shows the different interests and fees. It aims to do this by having everything you need within a couple of taps on the app. Onmo is serious about diving into the finance industry – it also offers a debit account, with plans to release a business account in the near future.
What is the Onmo Credit Card?
Issued by Transact Payments, the Onmo Credit Card is a standard credit card. You can spend up to your credit limit and set up a direct debit to pay off the balance each month to prevent forgetting to repay and incurring interest. Onmo cards use the Visa network, so it can be used almost anywhere. When using abroad, there are no additional FX fees. Onmo uses Visa's exchange rates.
What benefits/features can you get?
The Onmo Credit Card comes with a couple of features that set it apart from other credit builders:
Onmo app. Control all aspects of your card, allowing you to put your mind at ease.
Reducing APR (and charges) over time. Onmo may offer you a reduced APR and higher credit limit over time if you manage your card responsibly, helping you improve your credit rating and repay less in interest.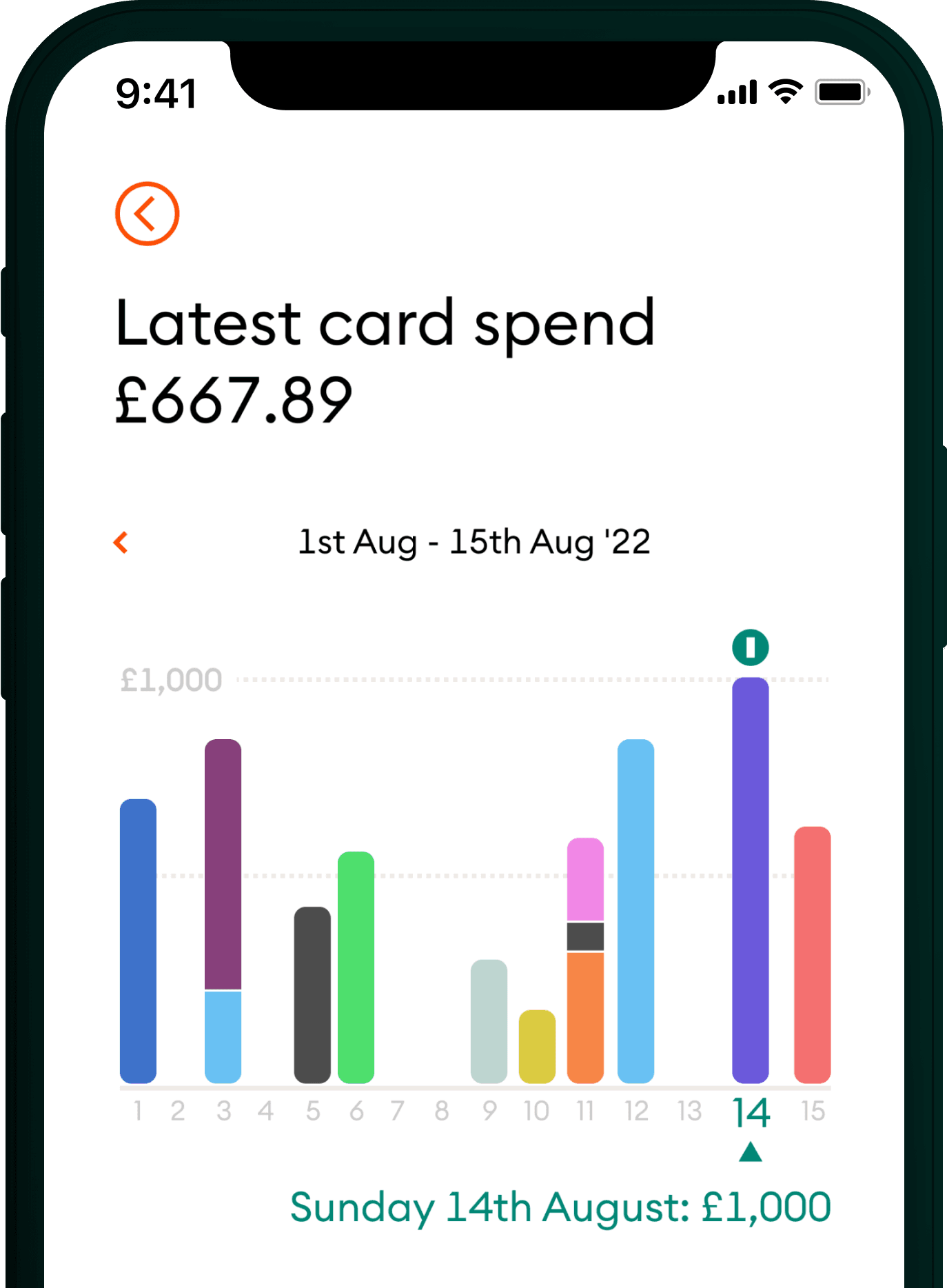 Onmo app
The Onmo app lets you control every aspect of your card, including the following:
Access card details. You can see your card PIN or CVV. This could, however, present a security risk if someone gets access to your phone and logs in to your account.
See your direct debit. Monitor your direct debit payments.
Freeze card. Freeze your card to prevent unauthorised transactions.
View credit balances. Monitor your credit account balance.
Track transactions. Monitor money going out to keep your card secure.
Change your personal details. Make changes to your personal details.
View and download statements. Access and download your credit card statements.
Order a new card. Order a new card to replace yours if it's lost or stolen.
In-app chat. Contact Onmo through the in-app chat feature.
How to apply for the Onmo Card
Currently, you can only apply for the Onmo Credit Card via ClearScore. We have outlined the eligibility criteria below.
Eligibility criteria
To apply for the Onmo Credit Card, you must meet the following eligibility criteria:
23 years old or above
Employed

UK resident
Not a freelancer or self-employed
Customer support information
You can give Onmo customer service a ring on 0330 333 6000 or drop them an email at help@onmo.app if you have any queries.
Customer reviews
Onmo has a "great" rating of 4.2 out of 5 on review platform Trustpilot (updated September 2023). Some customers mentioned the quick and efficient process as well as the positive experience throughout the application process.
The Onmo app has a score of 4.6 out of 5 on the App Store (updated September 2023). Customers praised the simplicity and user-friendliness of the app.
The bottom line
As the Onmo Credit Card is newly launched, the information on its features and rates is limited. But it looks like Onmo has big plans and ambitions. If you're willing to take a chance on a new credit card or looking for a standard card to improve your credit score and a useful app to manage everything, then the Onmo card may do the job (when used responsibly).
How does it compare?
Onmo's card
Other popular credit builders
Table: sorted by representative APR, promoted deals first
Approval for any credit card depends on your status. The representative APRs shown represent the interest rate offered to most successful applicants. Depending on your personal circumstances, the APR you're offered may be higher, or you may not be offered credit at all. Fees and rates are subject to change without notice. It's always wise to check the terms of any deal before you borrow.
Find the right card for you
Check a range of cards in minutes with no impact on your credit score
We show offers we can track - that's not every product on the market...yet. Unless we've said otherwise, products are in no particular order. The terms "best", "top", "cheap" (and variations of these) aren't ratings, though we always explain what's great about a product when we highlight it. This is subject to our
terms of use
. When you make major financial decisions, consider getting independent financial advice. Always consider your own circumstances when you compare products so you get what's right for you.
Frequently asked questions