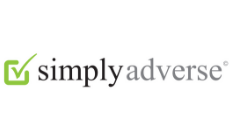 Simply Adverse review: A broker for those with adverse credit
Simply Adverse is a mortgage broker, which specialises in finding the best available deal for those with a bad credit score.
Simply Adverse is an online-only mortgage broker service, which helps UK residents with poor credit find the best mortgage for their needs.
It can be difficult to find bad credit mortgage lenders on the high street, and even after you do to discover the best deal for your situation.
That's why it can help to work with the expert brokers at Simply Adverse who specialise in finding mortgages for people with any form of bad credit. The company has been helping UK residents in this situation for close to a decade.
Its service is initially fee-free. You'll only pay if you decide to proceed and complete your mortgage.
How does Simply Adverse work?
Simply Adverse says that it can help UK residents dealing with any type of adverse credit. If you're dealing with bankruptcy, CCJs, an IVA or debt management plans, Simply Adverse may be able to help you.
On its home page, the broker invites you to take a short quiz to see if you are eligible to work with its brokers. In this two-minute quiz, you'll be asked what type of property you're looking to buy, when you are looking to buy it, as well as some questions about your financial situation and your personal details.
After that, you'll be asked to arrange a free no-obligation call with a Simply Adverse broker. On this call, your broker will work with you to find the best possible deal for your needs.
You won't pay a penny to Simply Adverse, unless you choose to go ahead with its recommended mortgage and receive a mortgage offer. At that point, you'll be charged a flat-rate of £1,995.
Is it safe?
Simply Adverse is authorised and regulated by the Financial Conduct Authority (FCA) and is therefore subject to the same regulations as all financial companies across the UK.
Are there alternatives?
There are lots of other fee-free online mortgage brokers available to choose from, although these compare the whole market, rather than specialising in bad credit mortgages.
These brokers include:
Trussle. This broker compares thousands of mortgages from over 90 lenders to help you find the best deal for your needs. Trussle's brokers will manage your mortgage application for you, and you can track this through the website's online timeline.
Habito. Habito searches through 20,000 products from more than 70 lenders. Its intelligent algorithm shows you the true cost of what you can borrow within a few minutes.
Dashly.

This is a smartphone app, which compares tens of thousands of mortgages and locates the best deal for your needs. On top of that, it will alert you whenever you can save money by remortgaging.
Pros of using Simply Adverse
Simply Adverse brokers specialise in working with customers who have bad credit.
You can get advice from Simply Adverse brokers for free. You'll only pay a fee if you proceed and receive a mortgage offer.
The fee is a flat rate (£1,995), no matter how big your mortgage is.
Simply Adverse works with all the major lenders that offer bad credit mortgages.
You begin with a simple and quick online questionnaire to test your eligibility.
You can use the Simply Adverse website 24 hours a day, and arrange a call for whenever is most suitable for you.
You could be eligible for a mortgage, even if you have suffered from bankruptcy, CCJs or an IVA.
Simply Adverse is regulated by the Financial Conduct Authority.
Cons of using Simply Adverse
Only specialisies in bad credit mortgages, not whole-of-market.
£1,995 flat-rate fee is quite high.
Our verdict
There are plenty of online mortgage brokers out there, but not so many that specialise in bad credit mortgages. Someone in this situation may appreciate working with a specialist, which is where Simply Adverse can step in.
Frequently asked questions about Simply Adverse
We show offers we can track - that's not every product on the market...yet. Unless we've said otherwise, products are in no particular order. The terms "best", "top", "cheap" (and variations of these) aren't ratings, though we always explain what's great about a product when we highlight it. This is subject to our
terms of use
. When you make major financial decisions, consider getting independent financial advice. Always consider your own circumstances when you compare products so you get what's right for you.