Mojo Mortgages announces mortgage score that helps buyers assess their eligibility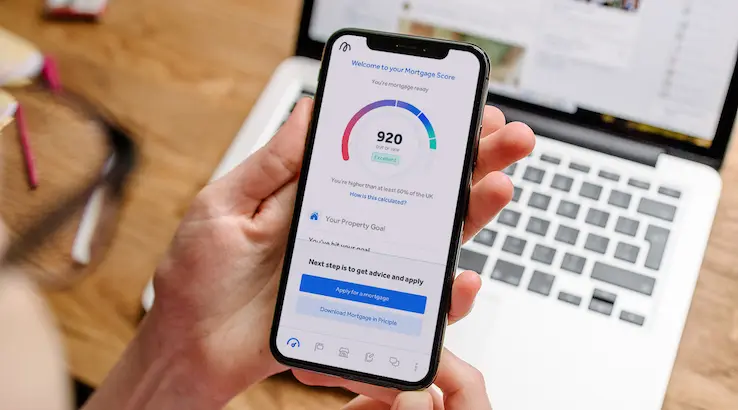 Digital mortgage broker Mojo Mortgages is partnering with credit bureau Credit Kudos to offer a mortgage eligibility tool to prospective buyers.
Mojo Mortgages has unveiled Mortgage Score, an app-based scoring system that will help users understand how likely they are to be accepted for a mortgage and how much they can borrow. The tool will be launching in January 2020, but you can already sign up for it.
Read our full review of Mojo Mortgages
Mortgage Score takes into account all the factors mortgage providers normally look at, such as credit and employment history, spending habits, deposit saved and income, and assigns you a score accordingly. The score tells you how likely you are to get a mortgage and what you need to improve if you can't, or if you want to access better rates.
Mojo is building Mortgage Score together with Credit Kudos, a credit bureau that uses Open Banking to build a "different" credit score, based on a wider range of information (such as your rent payments) compared to the traditional credit reference agencies. Mortgage Score will also be relying on Open Banking connections.
Unlike with a regular credit score, lenders will not be looking at Mortgage Score directly when assessing your application. However, Mortgage Score does reflect the criteria lenders consider and can provide valuable information to prepare you for your application.
"There are several things a broker and lender must consider when determining if someone can get a mortgage, but those who are applying often don't have access to this information and are kept in the dark," says Mojo. "If they are declined the mortgage, they may get a vague reason as to why, but there's very little guidance on what to do next."
Launched in 2018, Mojo is a digital-only mortgage broker that offers free mortgage advice and uses data and algorithms to match you with the best mortgage for your circumstances.
Its CEO and co-founder Richard Heyes says that the company's "mission" is to "make the mortgage experience better for everyone". Mortgage Score is part of that effort, which "includes being more transparent, and empowering people with information to make the mortgage experience easier."
Picture: Mojo Mortgages