How to bills in another country with an international money transfer
Do you need to send an international money transfer to pay an overseas bill? Here's how you can shop around for the best exchange rate and lowest fees on your international payments.
Countries all around the world are better connected today than they ever have been before. As our technology continues to bring previously far-flung countries closer together, the reasons why we need to send money overseas are always increasing. If you rent a property overseas, buy goods or services internationally, or are studying abroad, you'll need to find a safe and cost-effective way to pay overseas bills.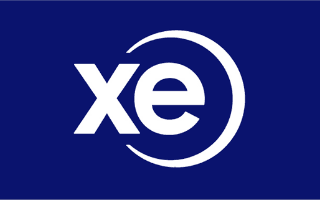 XE Money Transfer
XE specialises in a wide range of foreign currency solutions and offers an affordable solution when you need to send money overseas.
Send money to 60+ countries.
Competitive exchange rates that are often better than banks.
Transfer up to US$500,000 online.
See exchange rates in real-time.
Compare international money transfers
Table: sorted by a combination of service offering and the amount your recipient will receive
Disclaimer: Exchange rates change often. Confirm the total cost with the provider before transferring money.
Back to top
With a growing number of international money transfer providers to choose from, you have more transfer options at your disposal than ever before. You just need to compare a range of companies to find the best exchange rates and lowest fees.
How does paying overseas bills work?
To pay an overseas bill, you'll first need to choose an international money transfer provider. You could choose your bank to handle the transaction, but you'd need to be willing to settle for high fees and pretty dismal exchange rates if you take this route.
The next option is to use a specialist online transfer service such as Currency Fair or FairFX. These reputable providers are based solely online and can provide secure transfers from your bank account to overseas bank accounts. They can also usually offer better exchange rates and lower fees than the banks, saving you a substantial amount of money.
Another option is to use a money transfer provider that offers a cash pickup option, such as Western Union or MoneyGram. Your recipient can then pick up the funds from the Western Union or MoneyGram location closest to them, often just a few minutes after you pay for your transfer. Other options for sending money overseas include banker's drafts and PayPal.
The process of sending a transfer is simple. You may have to sign up for a free account with a transfer company before you can then provide details of how much money you're sending, where to and in what currency. You can then pay for the transaction (including a transfer fee), and the provider will convert the Pounds you wish to send into the currency at your destination – for example US Dollars or Indian Rupees. The funds will then be send to your beneficiary's bank account or made available for cash collection.
Back to top
Why might I need to pay an overseas bill?
You may need to pay an overseas bill for the following reasons:
You are renting a property overseas
You are paying off an overseas loan
You need to pay school or university tuition fees to an overseas educational institution
You need to pay a utilities bill
You are a business owner and you need to pay an international supplier
You may need to pay overseas staff members
Back to top
What questions should I ask when comparing services?
Compare the following features of international money transfer providers to find one that meets all your transfer requirements:
How high are their exchange rates? Does the company regularly offer exchange rates in line with or better than the competition? How much can you save by sending a transfer with one company versus another? Do those companies with better exchange rates also charge higher fees?
How high are their transfer fees? You need to make sure you're aware of all the fees and charges that apply to a transaction for you and your recipient.
Can you avoid paying a transfer fee by sending a larger amount? Some companies offer more cost-effective transfers when you send larger amounts of money.
Are there flexible transfer options available? Can you place a limit order (your transfer is only sent if the exchange rate you want to receive becomes available) or forward contract (secure an exchange rate today for a future transfer)?
Can you set up regular payments? Instead of entering all your transfer details every time you need to pay a bill, can you save time by setting up a recurring transfer? How big is the fee you'll have to pay to do so?
How do you lodge transfers? Can you only place a transfer online or will you need to visit a branch? Are phone transfers available as well?
How will your beneficiary receive the funds? Will the provider send the money directly to your recipient's bank account or will they need to visit a transfer agent to collect the cash?
How long will the money take to arrive? While some companies offer transfers within minutes to certain destinations, in other cases you will need to wait several business days.
Which currencies are supported? Does the provider allow you to pay an overseas bill in the currency you need to send?
How can you access customer support? Can you access customer support over the phone, via email and/or online? It's also worth checking the hours when this support is available.
Back to top
What are the pros and cons of paying bills overseas using an international money transfer?
Pros
Manage international payments. Never miss a bill payment and get out of debt quicker by sending safe and secure international transfers.
Save money. You don't have to send an international money transfer through your bank – there are plenty of options available that offer better exchange rates and lower fees.
Plenty of choice. The international money transfer business is quite a competitive sector, so shopping around for a better deal can save you a lot of money.
Cons
Fees usually apply. In the majority of cases you will need to be willing to pay a transfer fee when sending money overseas.
Frequently asked questions