Need to send large amounts of money abroad?
If you're planning to make a large money transfer, read our guide to know the ins and outs of sending money across the world.

Bank-beating exchange rates
Your own personal account manager
No fees and able to transfer in 30+ currencies
Go to site
Though it may sound daunting to transfer tens or even hundreds of thousands to another country, it's actually easier than it seems. Banks can be helpful when sending a large money transfer, but they also tend to charge high fees and offer poor rates.
Instead, opt for a specialist money transfer provider that will give you better rates, lower fees and a better service throughout the transfer.
How much will the exchange rate affect the amount of money I send in a large money transfer?
Depending on the amount of money you are transferring, the exchange rate can have a significant effect on how much money you are receiving. Using a Pound-to-Euro example, we have drawn up a table to show how much this can affect the amount of money you receive.
Exchange rate
£5,000
£10,000
£25,000
£50,000
£100,000
1.118 (01/08/2017)
£5,590
£11,180
£27,950
£55,900
£111,800
1.096 (15/08/2017)
£5,480
£10,960
£27,400
£54,800
£109,600
1.083 (30/08/2017)
£5,415
£10,830
£27,075
£54,150
£108,300
Difference
£175
£350
£875
£1,750
£3,500
Some providers will let you lock-in on a rate, or offer to alert you once a desired rate is on the market. However, this is provider specific, and can be something to consider when choosing who to transfer your money with.
Which provider should I use to make a large money transfer?
Some international transfer providers specialise in large sums of money more than others. When picking a provider, it's important to keep in mind not only the rate you are getting and fees they are charging (if any), but also the quality of the service. See below some of the providers that specialise in transferring large sums of money.
---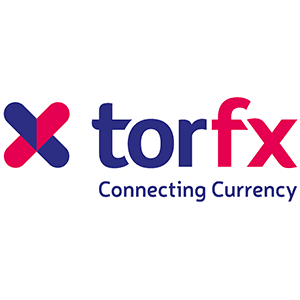 TorFX is a strict money exchange and transfer company that focuses on getting your funds where they need to go quickly. Unlike other services, it requires that funds to be cleared by individuals who hold TorFX accounts. The money must be sent in advance before the transaction can be performed. TorFX cares about its customers, with clarity and friendly service two of its highest priorities.
Pros
Competitive exchange rates.
Free market news.
Fixed exchange rate protection.
Can save you 5% on bank exchange rates.
No bank charges or commissions.
Consult with currency experts.
Cons
Potential risks of exchange include market volatility.
Go to the TorFX website
---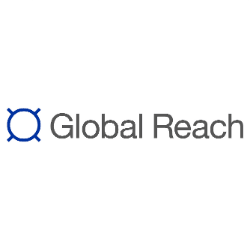 Global Reach offers international money transfer solutions to customers in the UK and around the world, handling over £4Bn in transactions since its inception in 2005. Global Reach offer a 'Best Exchange Rate Guarantee', offering affordable transfers with excellent customer service.
Pros
If you transfer more than £10,000 overseas you will not have to pay any transfer fees.
Transfer money in 35 currencies
Match any exchange rate quote you receive from another provider
Phone, email and live chat customer support, with impressive customer satisfaction ratings.
Cons
No cash pickup option.
Does not support all currencies (though you can contact them if yours isn't listed).
Go to the Global Reach website
---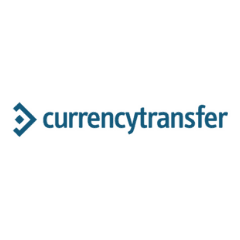 CurrencyTransfer offers a live marketplace in which foreign exchange companies compete for your business. You just input the details of your desired transfer into its online platform and it will fetch quotes for you from a range of different suppliers in a matter of minutes.
Pros
Very competitive rates for high-value transfers of over £25,000
No transaction fees, just fees from differing exchange rates
Extensive range of transfer options, including spot contracts, forward contracts and automated orders.
Cons
Need to register on the site to get a quote
Only good for transactions over £5,000
Go to the CurrencyTransfer website
---
Compare money transfer providers
Table: sorted by a combination of service offering and the amount your recipient will receive
Disclaimer: Exchange rates change often. Confirm the total cost with the provider before transferring money.
Is my money safe?
All providers we link to are either FCA authorised or FCA registered, meaning that your money has a degree of protection from when it's sent to when it has arrived. These companies are used to handling millions, sometimes even billions, of pounds each year, and can be trusted to get your money from A to B quickly and securely. For more information on this, see our page on
FCA authorisation
.
When will my money arrive?
Most providers can realistically deliver your funds within a day, though allowing for 2-3 days is advised. For more information regarding same-day transfers, see our Same Day International Money Transfers guide.
How will my money be delivered?
While smaller transfers with certain providers like Azimo can be picked up with cash, large transfers must be placed in the recipient's bank account.
Will I have to pay any fees?
Fee payments vary from one provider to the next, but with large transfers fees can sometimes be waived and you can get preferable exchange rates. For more information about the fees, compare money transfer providers now and see where you can get the best deal.
When considering moving large sums of money, fees and rates are not all you should take into consideration, but also the quality of the service offered, as this may be the beginning of a long-term relationship between you and your FX provider.
More guides on Finder