Nearly 100 car insurance policies get 5-star rating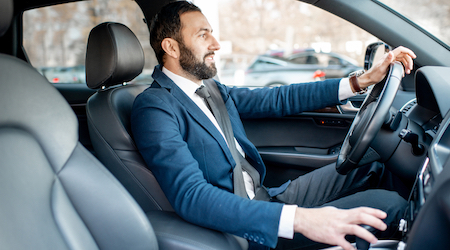 A new list of top-rated car insurance is out today.
A finance research firm has awarded its top 5-star rating to 95 car insurance policies.
Policies got the award based on their features and cover limits.
Finder compares car insurance products and options to help consumers find the right deal for them.
Finance research firm Moneyfacts also awarded a 4-star rating to 32 policies.
Major insurers Admiral, Direct Line, Hastings and RAC all had three different policies on the 5-star list. And Ageas got one 5-star and three 4-star ratings for its car insurance policies.
Such a wide range of options available on the market is undoubtedly a sign of healthy competition, but also makes it difficult for people to pick the best option.
Since it has recently been confirmed that consumers remaining loyal to their provider year after year are very likely to be overcharged, a thorough look the options available means you're likely to avoid the "loyalty penalty".
Finder car insurance reviews tell you about the features and benefits of each insurers' policies, and allow to compare up to 95 deals to find the best quote.
Picture: Shutterstock
The offers compared on this page are chosen from a range of products we can track; we don't cover every product on the market...yet. Unless we've indicated otherwise, products are shown in no particular order or ranking. The terms "best", "top", "cheap" (and variations), aren't product ratings, although we always explain what's great about a product when we highlight it; this is
subject to our terms of use
. When making a big financial decision, it's wise to consider getting independent financial advice, and always consider your own financial circumstances when comparing products so you get what's right for you.