Finder is committed to editorial independence. While we receive compensation when you click links to partners, they do not influence our opinions or reviews. Learn how we make money.
Viamericas international money transfers
Agent pickup and bank-to-bank transfers available in 34 countries with convenient international transfers.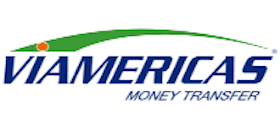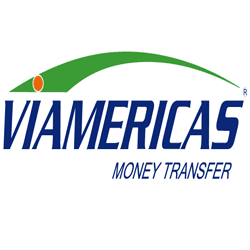 Viamericas offers money transfers through its service Vianex. Money transfers through Vianex are secure and connect American customers with destinations around the world.
Viamericas offers competitive exchange rates and a transfer network that encompasses South and Central America, the Caribbean, Western Europe, South and Southeast Asia, and Oceania. You'll find a variety of bank and non-bank payout locations around the world.
Send money to be picked up at one of the Viamericas locations around the world
Make a transfer quickly and easily from home or on the go using the Vianex app or website. Viamericas has locations in 31 countries, allowing your recipient to pick the cash up in person if needed. Be careful to review your transaction before hitting send, as the fees may differ based on several factors.
Viamericas is best for:
Cash pickup. Over 51,000 pickup locations are available in 31 countries.
Quick delivery. As soon as the funds are received by Viamericas they're transferred to their destination. Typically this takes less than three business days.
One-off payments. Transfers can't be scheduled or set to occur on a regular basis on the Vianex site.
How much does it cost to transfer money with Viamericas?
Viamericas fees depend on where you're sending funds, transfer type, transfer amount and your payment method. Here are some of the differences in fees for sending money to Mexico:
| Amount | Delivery method | Fees per payment type |
| --- | --- | --- |
| $100 | Bank transfer | $4.99 for bank account; $7.99 for debit or credit card |
| $1,000 | Bank transfer | $4.99 for bank account; $29.99 for debit or credit card |
| $100 | Cash Pickup | $2.99 for bank account; $5.99 for debit or credit card |
| $1,000 | Cash Pickup | $2.99 for bank account; $27.99 for debit or credit card |
Exchange rates
With exchange rates updated frequently to reflect activity on global markets, Viamericas offers competitive rates that are typically better than the banks. To help provide a better idea of how its rates compare, Viamericas has an effective exchange rate calculator on its website, which takes into account transaction fees and exchange rates.
What types of transfers can I make with Viamericas?
Pay with your bank account, credit card or debit card online and have the funds transferred in one of two ways:
Bank deposit. Deposit the funds directly into your recipient's bank account.
Cash pickup. Have your recipient pick up the funds at one of the 51,000 payment locations worldwide.
Available countries and currencies
Not every country will allow incoming transfers in its local currency. Viamericas offers services in 34 countries:
Argentina
Australia
Bangladesh
Bolivia
Brazil
Canada
Chile
Colombia
Costa Rica
Dominican Republic
Ecuador
El Salvador
Guatemala
Guyana
Haiti
Honduras
Hong Kong
India
Indonesia
Malaysia
Mexico
Nepal
New Zealand
Nicaragua
Peru
Philippines
Spain
South Korea
Switzerland
Trinidad and Tobago
United Kingdom
United States
Uruguay
Vietnam
What are the transfer limits?
To make a transfer you must send a minimum of $1. $8,000 is the maximum amount you can send per transfer and per consecutive 30-day period. Please note that some banks restrict the amount that can be received, and may not allow you to send up to the $8,000 maximum.
Interested in other money transfer services with cash pickup?
How do I send money overseas with Viamericas?
Download the Vianex by Viamericas app or go to the Vianex website.
Choose the country you want to send money to, method of delivery, currency and amount you'd like to send.
Give basic details about yourself and the recipient.
Pay for the transfer.
You can check the status of your transfer at any time under My Account.
What is Viamericas?
Since 2000, Viamericas has helped Americans safely and reliably send money around the world. Headquartered in Bethesda, Maryland, Viamericas also operates regional operations centers in Mexico and Colombia. It has more than 3,000 agents in the US and more than 60,000 agent locations around the world, allowing its customers to send funds for either cash payout or bank account deposit in 38 countries.
What other products does Viamericas offer?
Viamericas does not offer any other products to its customers. It specializes in international money transfers only.
What do customers say about Viamericas?
While not accredited with the Better Business Bureau (BBB) Viamericas holds an A+ rating and a composite score of 4.56 out of 5 stars as of this writing.
Read our Viamericas review to learn what we like and dislike about this company.
Customer service
If you experience difficulties with a transaction or you have a question about Viamericas' services, phone and live chat customer support is available from 8 a.m.–10:30 p.m. Monday through Saturday, and 9 a.m.–10:30 p.m. Sunday.
See how other services compare to Viamericas
Use our comparison calculator to assess Viamericas' transfer fees, exchange rates and other details against those of our money transfer partners.

Disclaimer: Exchange rates change often. Confirm the total cost with the provider before transferring money.
Frequently asked questions