Finder is committed to editorial independence. While we receive compensation when you click links to partners, they do not influence our content.
How do personal loans work? Here's the process in 7 simple steps
What to expect when you apply — and what to avoid.
Editor's choice: Credible personal loans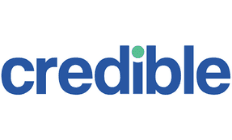 Loan range: $1,000-$100,000
Personalized rates in minutes
Funds as soon as 1 day
See your rate
Applying for a personal loan doesn't have to take much time if you know what you're doing. By following a few simple steps, you can make sure your personal loan experience is positive — and doesn't cost you an arm and a leg.
Personal loans work by giving you access to money to cover personal expenses, which you pay back with interest and fees over a set period of time. The money you borrow can be used for almost any purpose, though some lenders won't allow you to use your funds for business purposes or secondary education.
But before you can get your hands on a loan, you need to apply first. To get the best deal available to you, there are a few steps you might want to follow before you sit down to fill out the application.
The personal loan application process
Jump ahead to one of the steps in the personal loan process to find out more about it.
1. Comparison 2. Eligibility 3. Application 4. Approval 5. Loan funding 6. Repayment 7. Loan closure
Step 1: Compare your options
When comparing your options, start by figuring out what type of loan you're looking for. There are a few different types of personal loans out there, and the one you apply for will depend on your needs.
After you've decided what type of personal loan you want to apply for, here's how to compare the personal loan offers from different lenders:
Loan amount. What is the minimum and maximum amount the lender lets you apply for and is it enough?
Loan terms. What are the minimum and maximum loan terms? Usually terms of between two and seven years are available, but it differs between providers.
Fees. Check for fees such as charges you pay to take out the loan and ongoing costs such as monthly or annual fees.
Interest rate. Is the rate fixed or variable? Is it competitive?
Repayment amount. Once you know your loan amount and terms, you can use a loan repayment calculator to see if the repayments will be affordable on your budget.
Repayment terms. Can you choose your repayment schedule? Can you make extra repayments without a fee? Can you repay the loan early without penalty?
Compare personal loans now
Step 2: Check the eligibility criteria
Making sure you're eligible first prevents you from wasting time considering a loan you can't qualify for. While the basic eligibility criteria you need to meet varies by lender, these are the most common points lenders consider on your application:
Just because you meet these requirements doesn't mean you'll be approved for a loan. You need to be able to show you can afford what you borrow without straining your budget. Lenders will look at your income, outstanding debts and employment in order to determine if you're an eligible applicant.
Step 3: Complete the application
The application process for a personal loan differs between lenders. Many lenders give you the option to apply online, at a branch or over the phone. Usually, you'll have to submit a variety of documents and information to your lender, either during the initial application or after you've been preapproved.
To process your application, your lender will need you to supply a few basic pieces of information first. These typically include:
A government-issued ID. You'll need to provide your driver's license, passport or another form of government-issued identification when applying for a loan.
Proof of income. Depending on the lender, you may need to provide three to six months of pay stubs or bank account statements. If you're self-employed, lenders may request tax returns from the last two years.
Other financial documents. If you have other debts, such as loans or credit cards, you may need to provide statements from those accounts.
Social Security number or tax identification number. Lenders will request your SSN or TIN so it can confirm your identity.
Online applications usually take just a few minutes to complete if you have all your information ready to go. Applying for a personal loan in person or over the phone takes a bit longer, but you'll have someone there to help you through any confusing steps.
Step 4: Wait for an approval notification
Some lenders electronically underwrite your application and can let you know if you've been preapproved within a few minutes. Others process their applications more slowly, which can take days or weeks. No matter which your lender does, there are two steps when you receive approval: preapproval and full approval.
Preapproval
Preapproval, also called conditional approval, usually takes less time because the lender is simply assessing your strengths as a borrower. It's given pending more information from you, such as additional pay stubs or documents relating to your assets or debts. The lender will still need to fully underwrite your application and check your credit before issuing full approval.
Full approval
Full approval is given when you've supplied sufficient information for the lender to make a decision on your application. Your lender will provide you a loan contract or loan agreement that outlines how much you'll be borrowing, how much you need to pay back and other important details regarding your loan.
Step 5: Receive your loan funds
Lenders are able to fund your loan in a number of ways. For example, when you take out a car loan, the lender may pay the car seller directly. This is often the same case with loans for debt consolidation — they send the money directly to your creditor.
If you're borrowing an unsecured personal loan, your lender sends the funds to the bank account you provided. It generally takes a few business days for the loan to be transferred, and you may be able to sign up for automatic payments to reduce your interest rate — or at least minimize the risk of forgetting to pay on the due date.
Step 6: Figure out repayment
Most repayment terms are monthly. Some lenders only work online and only accept direct payments from your bank account, while others will allow you to pay back your loan via check or money transfer.
If you plan on making extra payments toward your loan or paying it off early, make sure your lender doesn't have restrictions on how much you can pay per year and that it doesn't have any prepayment penalties.
Step 7: Close out your loan
If you're simply making your payments as set out in your loan contract, then your loan should be closed following your final payment. However, if you're planning to repay your loan early, it's a good idea to call the lender and get a final payout figure. This ensures your loan will be closed when you make your final payment and you won't be charged any unexpected interest.
4 common personal loan traps to watch out for
When taking out a personal loan, avoid falling into these traps — which can often lead to higher payments or fees:
Insurance

Some lenders try to stick on life or unemployment insurance to your loan documents. While having insurance can be beneficial, these policies can also be expensive and make your loan unaffordable. If you're interested in life insurance, be sure to do some research first before agreeing to a plan.

Origination fees

It's not uncommon for lenders to charge origination fees, but what some borrowers don't realize is that this fee is subtracted from your loan amount before you receive your funds. In other words, you never see all the money you qualified for. For example, a 10% origination fee on a $1,000 loan means you'll only receive $900 in your bank account.

Prepayment penalties

You likely won't be able to save on interest if your loan comes with a fee for paying it off early. Prepayment penalties are a way lenders can ensure that they get as much of a return on your loan as they would have if you stuck to the original payment terms.

Precomputed interest

This type of interest is added to your loan balance before you start making payments, rather than accruing over time. Precomputed interest means you can't save on interest if you repay your loan early and essentially acts like a built-in prepayment penalty.
What else to watch out for when comparing lenders
When should I avoid a personal loan?
Personal loans can be useful tools when you're looking to consolidate debt or pay for a big expense up front, but that doesn't mean they're always the best idea. Here are some situations when you might want to avoid taking out a personal loan:
When you could save instead

Events like weddings and expensive vacations can be costly, and many financial experts advise against borrowing money for something that has no resale value. If there's no time crunch, consider budgeting your expenses until you've saved up to cover the cost on your own.

When you're building your credit

While debt consolidation can be a good way of minimizing open accounts, this may not always be the best way to boost your score. Instead, make timely payments to your accounts and negotiate your debt with your current creditors instead of opening a new personal loan account.

When you might over-borrow

It may seem like an obvious point, but don't overlook it. Taking out a personal loan for discretionary spending can be a waste of money. Instead, a line of credit or a credit card with a low limit may be a cheaper way to handle everyday purchases.
Bottom line
Personal loans can take a variety of forms and be used for almost anything, but that doesn't mean you should go with the first lender you find. Take your time to compare options and do your research to ensure you're taking out exactly the right type of loan for your needs.
To compare lenders and learn more about how it all works, read our comprehensive guide to personal loans.
Frequently asked questions
Before you visit Laurel Road…
The most qualified applicants have a minimum credit score of 680. Laurel Road tends to be best for people with annual income above $60,000 and total debt of less than 40% their income. If you don't think Laurel Road is best for you, explore other loan options.
Before you visit Laurel Road…
The most qualified applicants have a minimum credit score of 680. Laurel Road tends to be best for people with annual income above $60,000 and total debt of less than 40% their income. If you don't think Laurel Road is best for you, explore other loan options.
More guides on Finder