Finder is committed to editorial independence. While we receive compensation when you click links to partners, they do not influence our opinions or reviews. Learn how we make money.
Geico car insurance claims
Geico makes the claims process easy with online tools and a highly rated app.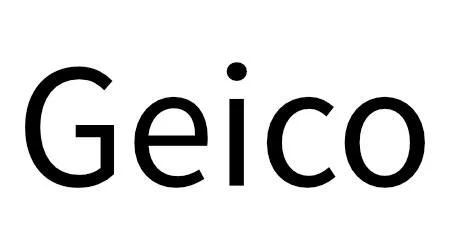 Whether you're at fault or not, getting into a car accident can be stressful. Geico's claims process aims to take the hassle out of the aftermath.
Geico has high claims satisfaction with its quick and easy app, helping you file claims online 27/7. And if you take advantage of the Auto Repair Xpress program, you'll get a lifetime guarantee on repairs.
How do I file a car insurance claim with Geico?
As a major insurer, Geico has a team of adjusters and customer service representatives around the country. The claims department is open 24/7, and there are three ways to file a claim. Once you've reported your claim, you can use the online claims center to search for repair shops, schedule an inspection and access the forms you need, like a medical release form.
Phone. Call 800-841-3000.
Website. Go to the online Claims Center and file a claim in roughly five minutes.
App. The Geico mobile app has a handy Easy Estimate feature that guides you to snap and tag a series of photos from different angles so Geico gets a better idea of your claim.
What information do I need to make a claim with Geico?
To file and resolve your claim quickly, the app has a handy checklist to help you with your claim. Once you contact Geico, provide it with the following details:
Personal information, including your name, phone number and address.
Date, time and location of the accident or incident.
Description of the accident or incident.
Description of damage.
Names, phone numbers and addresses of all drivers, passengers and witnesses.
Company name, policy number and phone number for other insurance companies.
Photos of the accident scene and all vehicles involved.
Police report number and officer name, if emergency services responded.
What happens when I make a claim with Geico?
File your claim. You'll then receive a unique claim number. You can also monitor your claim by logging into the Geico Claims Express portal with your name and claim number. You'll usually hear from a Geico adjuster within one business day.
Assess damages. If your car is safe to drive, Geico schedules a time for you to bring it to a repair facility, where an adjuster answers any questions, evaluates the damage and writes up an estimate. The inspection usually takes 30 minutes, and if you have rental reimbursement coverage, the adjuster sets you up with a rental car. If your car isn't safe to drive, a Geico rep will meet you at the location where your car has been towed.
Collect information. Geico's liability examiner may contact the other drivers, passengers and witnesses for their account of the accident or incident, and request police reports.
Repair your car. Once Geico approves the estimate, take your car to the repair shop of your choice or one of Geico's network of preferred shops, called the Auto Repair Xpress program. Your adjuster facilitates the repair process directly with the shop and keeps you updated on your car's repair status.
Pick up your car. When your car has been fixed, you can collect it from the shop and return your rental car at the same time.
Settle your claim. Depending on the damage, Geico pays the repair shop directly or sends your payment directly to your bank account or debit card or with a check in the mail. For straightforward claims, the insurer pays damages up to your policy limits, minus any deductibles.
Check your next insurance bill. Filing a claim won't necessarily affect your premium. If Geico decides to raise your rates, you'll receive notice 30 days before renewal. You can qualify for Geico accident forgiveness if you're accident free for five years, except in California, Connecticut or Massachusetts.
What about Geico's mechanical breakdown coverage?
If you purchased mechanical breakdown coverage for your new car, you can file a claim the same way you'd make any claim. The difference with this coverage is that Geico covers repairs to all mechanical parts of the car excluding issues caused by improper maintenance and wear and tear.
You'll pay a $250 deductible directly to the repair shop for each mechanical problem. For example, if both your brakes and air conditioner need to be fixed, you'll pay $500. If the repair shop is unable to find any mechanical failures, Geico won't pay for the diagnostic or inspection fees.
My claim with Geico was denied. What can I do next?
Contact Geico's customer service team first to find a solution. If you're still not satisfied with the way your complaint was handled, you can engage a lawyer or contact your state insurance department to investigate the issue.
Get the cheapest quotes
Compare car insurance companies near you.
Your information is secure.
Bottom line
Thanks to its easy-to-use online tools and speedy responses to claims, Geico has a high claims satisfaction. The company is aware of its tech-savvy audience, and aims to make the claims process as convenient and seamless as possible. It's also financially strong, which reassures customers that it has the financial resources to pay out claims.
To get the coverage you need for the best price, be sure to compare car insurance providers.
Frequently asked questions about Geico claims