Finder is committed to editorial independence. While we receive compensation when you click links to partners, they do not influence our content.
Investing in cruise ship stocks
The pandemic battered cruise line stocks. Here's how to buy a possible comeback.
Prior to 2020, the tide was picking up for cruise ship stocks as the industry saw substantial gains. But no-sail mandates sparked by COVID-19 brought it down. Cruise ship stocks remain in turbulent waters as uncertainty over the coronavirus lingers. But the industry may make a comeback as healthcare experts work with it to lay a framework for a safe return to sea.
What are cruise ship stocks?
Cruise ship stocks are ownership in companies that run cruise ships and transport passengers to their destinations while offering comfort and entertainment along the way.
Projected to be valued at $23.8 billion in 2021, the global cruise ship industry includes more than 270 ships powered by more than 50 cruise lines.
But three companies own about 75% of the market share: Royal Caribbean, Carnival and Norwegian. The first two pay dividends to shareholders.
How to invest in the cruise ship sector
There are several ways you can get your feet wet with cruise line investing. You can buy shares of individual cruise stocks. Or you can purchase shares of an ETF that invests in multiple cruise ship stocks and possibly other stocks in the travel industry. Here's how to start:
Choose a stock trading platform. You have plenty to choose from, so be sure to compare your options to find the one that works best for you.
Open your account. Be ready with your ID, Social Security number and bank account information.
Fund your account. You'll need to transfer money to your brokerage account before you can start investing. Some platforms let you start with as little as $1.
Search for stocks. Look up stocks by ticker symbol or use a stock screener to filter the types you're interested in.
Place an order. Once you've found an investment you want, specify how much of it you wish to purchase and submit your order.
Monitor your investments. Track the performance of your portfolio by logging on to your account.
Our top pick for
Beginners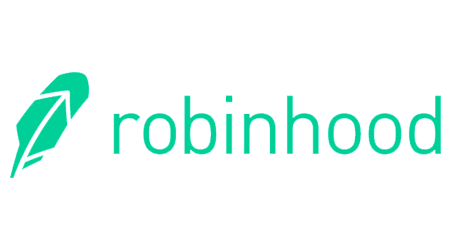 Our top pick for
Building a portfolio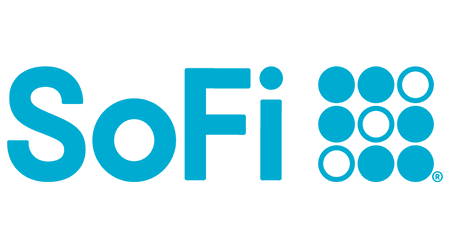 Our top pick for
Mobile users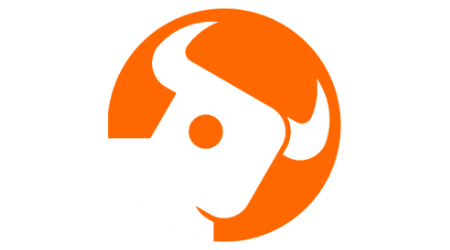 What stocks are in the cruise line sector?
Select a company to learn more about what they do and how their stock performs, including market capitalization,
the price-to-earnings (P/E) ratio
, price/earnings-to-growth (PEG) ratio and dividend yield. While this list includes a selection of the most well-known and popular stocks, it doesn't include every stock available.
What ETFs track the Cruise Ship sector?
You can also invest in ETFs that hold cruise ship stocks along with equities from companies in other industries. Here are some to consider:
The First Trust Consumer Discretionary AlphaDEX Fund (FXD)
Invesco S&P 500 Equal Weight Consumer Discretionary ETF (RCD)
Invesco S&P 500 High Beta ETF (SPHB)
Pacer Lunt Large Cap Alternator ETF (ALTL)
ProShares Equities for Rising Rates ETF (EQRR)
VanEck Vectors Africa Index ETF (AFK)
SPDR S&P 500 ETF Trust (SPY)
iShares Core S&P 500 ETF (IVV)
Vanguard Mid-Cap ETF (VO)
Vanguard S&P 500 ETF (VOO)
Why invest in the cruise ship sector?
Cruise stocks can surge in strong economies when people have more disposable income to travel. In fact, the cruise ship business was becoming the fastest-growing sector in the travel industry in the few years before 2020.
In 2018, the global cruise ship industry was valued at about $150 billion.
In 2019, it generated $5.5 billion in economic activity in the US alone, marking a 5.3% increase from 2018, according to the Cruise Lines International Association (CLIA), which represents most of the globe's cruise ship companies.
This was fueled by a spike in people looking to take cruise vacations. In 2019, more than 1.37 million people boarded cruise ships that took off from US ports. That translated to an 8% increase from 2018 and a 26% increase from five years prior.
But downturns in the global economy and the wider travel industry can cause cruise stocks to take a major plunge.
What unique risks does the cruise ship sector face?
The cruise ship industry is interconnected with a wide variety of different industries and sectors that help keep it afloat. For instance, cruise ships need large amounts of fuel to operate. If volatility erupts in the energy sector and fuel prices rise, it may take a toll on the earnings of cruise line companies. Here are examples of other sectors that can affect cruise ship stocks.
Industrial
Food and beverage
Apparel
Tech
Hospitality and leisure
Arts and entertainment
Finance and insurance
And of course, travel restrictions can mean fewer people on cruise ships and less money in the pockets of the cruise companies. This is evident now in the midst of the COVID-19 fog.
COVID-19 has taken a toll on a broad range of businesses across the globe, one of the hardest hit sectors has been the cruise line industry.
Each of the three largest cruise ship operators saw sales sink by at least 65% for the first nine months of 2020.
As of December 3, 2020, Royal Caribbean Cruises stock had seen a one-year drop of about 33%. Norwegian Cruise Line Holdings stock sank by about 56% and Carnival plunged by nearly 52%.
It's not surprising considering that on March 14, the Centers for Disease Control (CDC) announced a "No-Sail Order" for cruise ships to prevent the spread of coronavirus. And while that order has technically been lifted, CLIA announced that its members volunteered to extend it through December 2020 in order to work with the CDC to devise a blueprint for a safe return to sea.
Royal Caribbean and subsidiary Celebrity Cruises have announced they will suspend global sailings through February 28, 2021.
The unprecedented shutdown fed the dismal picture of the industry that's far from where it expected to end the year. In fact, CLIA had projected 32 million people to board cruise ships in 2020.
Instead, the cruise ship business faced a nightmare. When the Diamond Princess in Japan saw a coronavirus outbreak in February, it was one of the largest outbreaks outside mainland China at the time. CDC data shows that through September 28, there were more than 3,000 confirmed cases of "COVID-19 or COVID-like illness cases" on cruise ships and 41 deaths.
Nonetheless, the CDC now says it's ready to help the cruise ship industry get back to business, gauging public responses to questions regarding safety measures on cruise ships. It claims approximately 75% "expressed support for resuming passenger operations in a way that mitigates the risk of spreading COVID-19." The CDC adds, "Most respondents also expressed the need for increased public health measures and accommodations for travelers, including health screening, testing, mask use, social distancing, travel insurance and refunds."
The CDC also said it plans to conduct mock voyages where volunteers play the role of passengers to test the ship operator's capacity to mitigate the risk of COVID-19.
Cruise stocks may begin to recover their previous highs as safety measures are put into place and news surrounding a COVID vaccine develops, but it will have a long way to travel.
Compare trading platforms
To invest, you'll need a brokerage account. Explore your options below.
Disclaimer: The value of any investment can go up or down depending on news, trends and market conditions. We are not investment advisers, so do your own due diligence to understand the risks before you invest.
Bottom line
Cruise ship stocks are swimming through rough waters after enjoying the high seas. The sector took a major hit from COVID-19, but evidence suggests the industry is working diligently with healthcare professionals to recover. The extent to which it recovers, if at all, is uncertain.
Depending on the type of investor you are, this may look like and immense risk or an opportunity. It's important to do your due diligence and carefully analyze cruise ship stocks and your own risk tolerance before investing.
Frequently asked questions
More guides on Finder