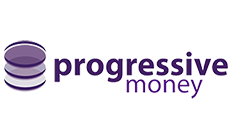 Progressive Money personal loans review 2023
Looking to progress from a poor credit score and move on with your financial life? Progressive Money offers a range of personal loans for homeowners who might be turned down on the high street.
With a direct lender like Progressive Money, you will always know where you're borrowing from and never be stung by hidden brokerage fees. What's more, Progressive Money offers a no-commitment quote on loans between £1,000 to £15,000
Part of the Darwin Group of lenders, Progressive Money evolved to offer unsecured personal loans to homeowners who have had a rocky credit history. With a track record of social responsibility, Progressive Money puts trust front and centre, and answers any customer concerns from its Manchester headquarters.
Late repayments can cause you serious money problems. See our
debt help
guides.
Key features of Progressive Money personal loans at a glance
Borrow from 18 months to 10 years.
From £1,000 to £15,000. With such a big amount range, Progressive Money loans are very customisable.
Get a personalised quick quote with no impact on your credit rating. Progressive Money will always tell you before it does a credit search.
Fixed monthly repayments. With only fixed interest loans available, your repayments won't change for the duration of your loan.
Quick access to funds. Once you're approved it only takes 72 hours to get the money into your account.
Set-up fee. Progressive Money charges a fee only when your loan has been accepted, so you won't be charged if you cancel an application.
Repay your loan early at any time. Progressive Money allows you to settle early; there's no fee but you'll be charged a month's extra interest.
Unsecured. Many bad-credit homeowner loans are secured, meaning your home could be in danger if you fall behind, but this isn't the case with Progressive Money.
What is APR?
If you're comparing any credit-based products, it won't be long before you'll come across the Annual Percentage Rate (APR). This figure is designed to provide an annual summary of the cost of a loan. It takes into account both interest and any mandatory charges to be paid (for example an arrangement fee) over the duration of a loan.
All lenders must calculate the APR of their products in the same way, and must tell you the APR before you sign an agreement, so for consumers, it can be a handy tool for comparison.
Bear in mind, however, that lenders are only obliged to award this rate to 51% of those who take out the loan – the other 49% could pay more. That's why it's often referred to as the representative APR.
Am I eligible for a Progressive Money personal loan?
You should only apply for a Progressive Money personal loan if you're certain you can meet the repayment terms, and you meet the following criteria:
You're aged between 18 and 70
You're a homeowner
You're employed or self-employed with an income of at least £800 pcm
You live in England, Scotland or Wales
Progressive Money also doesn't do partial consolidation loans, so if you're looking to pay off past loans, you will have to be able to pay them off in full and share the past loan details with the Progressive Money team.
How can I apply?
Firstly you'll need some proof of identification, proof of income, bank statements and your proof of homeowner status. Then you complete these simple steps:
Get a personalised quick quote from Progressive Money's website.
If you like what you're offered, you'll need to upload or send it all the relevant information.
Progressive Money may call you to verify your documentation and go through the specifics of your loan.
You'll find out if your loan has been accepted and then you sign the contract.
The money will be in your account in the next few days.
Frequently asked questions
We show offers we can track - that's not every product on the market...yet. Unless we've said otherwise, products are in no particular order. The terms "best", "top", "cheap" (and variations of these) aren't ratings, though we always explain what's great about a product when we highlight it. This is subject to our
terms of use
. When you make major financial decisions, consider getting independent financial advice. Always consider your own circumstances when you compare products so you get what's right for you.