Compare pre-approved loan deals in less than 2 minutes
Find the best rates and terms available to you from a panel of lenders – without hurting your credit score.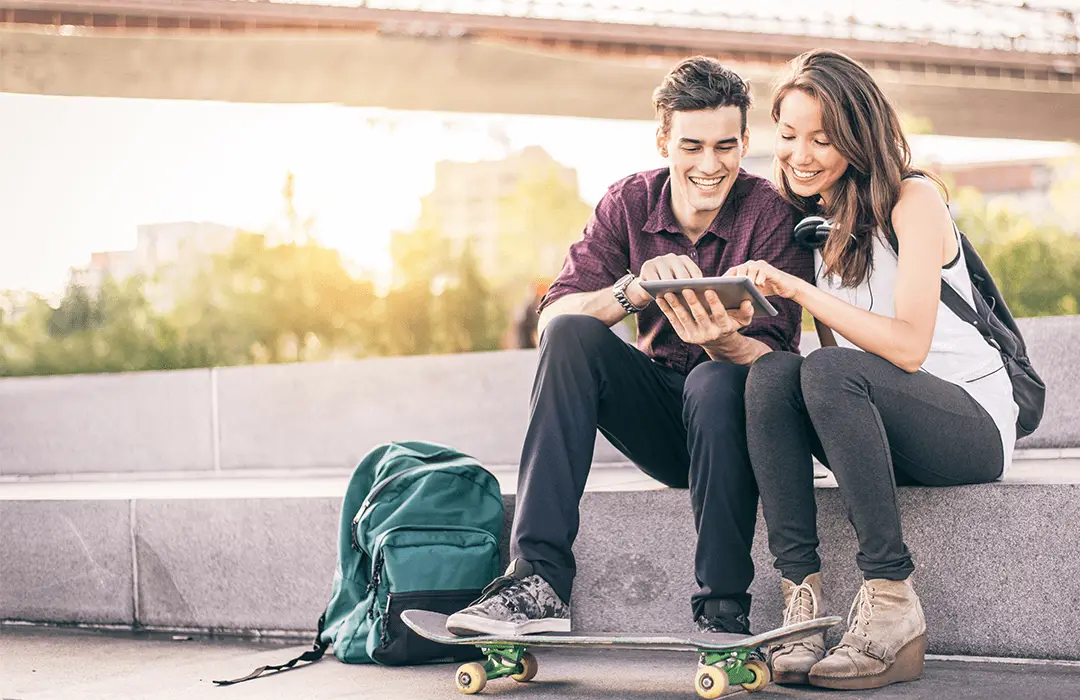 We compare lenders including:
Late repayments can cause you serious money problems. See our
debt help
guides.
What should I look for in a personal loan?
There are a few key features you'll want to consider when comparing loans. To find the best deal, ask yourself these questions:
Do I qualify for this loan? Don't waste time researching a loan if you don't meet the requirements. Each loan application will usually have a small negative impact on your credit score, so it's always smart to check your eligibility before you hit "apply". The simple form above can check your eligibility with a selection of lenders in one go, so that you don't have to check with each lender in turn.
Can I borrow the amount I need over the term that I need? Will you be able to take out the amount you need and can you afford to pay it back in a reasonable amount of time? If not, you might want to keep looking.
Does it have a competitive interest rate? Most unsecured personal loans charge a fixed rate of interest, meaning your monthly repayments will stay the same throughout the loan. Remember that the advertised rate is not necessarily the rate that the lender will offer you. Lenders will look at factors like your credit score, income and expenditure when deciding what rate to offer you.
What are the fees? Some lenders will charge an "arrangement" or "set-up" fee, although this is becoming rarer.
Can I make overpayments or repay the loan early? Most lenders won't penalise you for paying back some or all of the loan early, but that doesn't necessarily mean that doing so will save you money in interest. In many cases, you will be charged one or even two months' worth of interest to settle your loan early.
How long will I have to pay it back? Aim for a loan term that gives you monthly repayments you can afford without being too long. Otherwise, you could wind up paying a lot in interest in the long run.
Video: Three tips for finding the cheapest personal loan
Ready to compare rates?
What is APR?
If you're comparing any credit products, it won't be long before you'll come across the Annual Percentage Rate (APR). This figure is designed to provide an annual summary, taking into account both interest and any mandatory charges to be paid (for example an arrangement fee) over the duration of the loan. All lenders must calculate the APR of their products in the same way and must tell you the APR before you sign an agreement, so for consumers, it can be a handy tool for comparison.
However, bear in mind that lenders are only obliged to award this rate to 51% of those who take out the loan – the other 49% could pay more. That's why it's often referred to as the representative APR.
So for personal loans, the APR is relevant but doesn't tell the whole story. For example, if it's very low, it means you need a good credit score to get accepted in the first place; if your credit score is less than perfect, you're likely to get a higher rate than the advertised one. A good eligibility checker should not only tell you how likely you are to be approved for the loan, but also give you an idea of the rate you may be offered.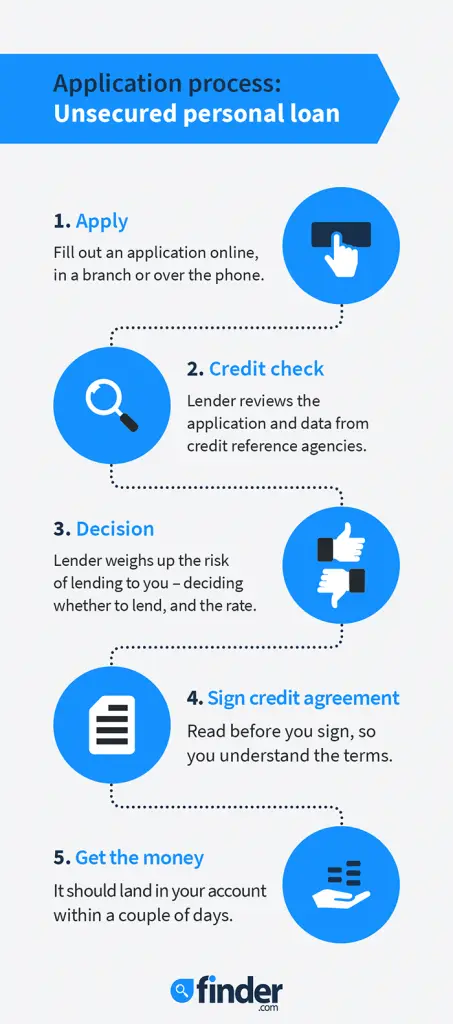 How can I improve my chances of the loan being approved?
There is no way to guarantee you're approved for a personal loan, but giving yourself the best chance at being approved starts with meeting the eligibility criteria set by the lender. To further your chances of being approved, keep the following in mind:
Establish your borrowing capacity. What repayments can you afford? Lenders will use a variety of criteria to decide how much you're eligible to borrow, but you need to know how much you can afford to repay. If you've done your sums and are sure you can afford a particular amount each month, chances are a lender will reach the same conclusion.
Building a good banking history. Keep your accounts in good standing to build a positive relationship with your banks, even if you don't plan on borrowing from them.
Keep your credit rating in good standing. Make sure you keep track of all your payments, from credit cards to utility bills, because any arrears, debts or missed payments will affect your ability to access credit. Don't make too many applications for credit, and only apply for products you're confident you'll be approved for. Multiple applications for credit in a short space of time can signal financial difficulties to a potential lender.
Keep track of your saving goals. If you manage to contribute to your savings regularly, it shows lenders that you are likely to manage ongoing loan repayments.
What will I need in order to apply?
In order to lend responsibly, lenders will need to verify the following:
That you're who you say you are
Where you live
That you can afford the loan you've requested
When you apply for a personal loan online, most lenders can now electronically verify all of these through a credit reference agency (CRA) such as Experian. In this case, you may need to answer some questions that only you would know the answer to, but you won't have the hassle of having to dig out any ID, bank statements etc. This process won't affect your credit score (however, the full credit check that normally happens after you hit "apply" has a slight and usually short-lived negative effect).
If you apply in a branch, the old fashioned rules apply. You'll need to prove your ID and address with separate, acceptable documents, and you may be asked to prove your income (generally through the last two months of payslips and/or bank statements, or if you're self-employed, an HMRC document confirming your latest tax return calculation). However, the lender will still carry out a credit search and affordability check through a CRA.
The documents needed when applying for a personal loan
Finder's top five tips for taking out a personal loan
Compare a range of lenders.
It can be tempting just to take out a loan with your current bank, rather than shopping around. But more often than not, it pays to compare personal loans. And it's easy! Use Finder's personal loan comparison eligibility checker to estimate costs with multiple providers, without running a hard credit check.
Consider if a personal loan is definitely the right option for you.
Personal loans can offer a highly-structured form of lending, which can be a real advantage. You know when you'll have paid off the loan, and, if the rate is fixed, you know exactly what you'll pay. However, there are situations when the flexibility of a credit card or an overdraft could make those more suitable options. Similarly, if you have a mortgage, then as a secured loan, it may have a lower rate of interest. However, there are some important questions to ask yourself. If you take out a credit card, will you just end up spending more, and only making the minimum monthly payments? And by remortgaging, could you end up borrowing more than you need for much longer than you need it?
Check the early-repayment terms.
As well as offering peace of mind, by paying your loan off early, you can save money on interest. However, many lenders will charge a fee, for example one month's interest, if you wish to repay your loan early – particularly if they're offering a highly competitive rate. For the lender, it's a way of guaranteeing a minimum income from the product. If you think that there's a strong chance you'll repay the loan early, then a product with no early-repayment fees could potentially be more suitable than a product with high early-repayment fees and a slightly better rate.
Look at the rate bands
Many lenders offer better rates when you borrow larger sums, or when you borrow over longer periods. Sometimes, borrowing fractionally more can put you into the next rate band and save you a packet in interest.
Understand the risks and check the small print.
You should only ever apply for a loan if you're confident you're eligible and you're certain you can meet the repayment terms. If you're worried about slipping into a habit of spending more than you have, then consider saving the money first before making that expenditure rather than borrowing the money.
What can I use a personal loan for?
A better question is what can't you use a personal loan for? This type of financing can cover almost any large expense or even consolidate your debt. Lenders will normally ask you what you need the money for, during the application process. Here are some common reasons for taking out a personal loan, plus some situations when a personal loan isn't suitable.
Buying a new car
Paying for a wedding
Home improvements
Buying furniture/fittings
Paying for a holiday
Consolidating debt
A deposit on a property
Gambling
Business purposes
Share dealing
Ready to compare rates?
Frequently asked questions
Finder.com has selected Accepty Technology Ltd to provide details of credit products and whether you may be eligible to get them. Accepty Technology Ltd is authorised and regulated by the Financial Conduct Authority (FRN: 839295). Accepty is acting as a credit broker, not a lender, and may receive a payment from a credit provider if you take out a credit product.
We show offers we can track - that's not every product on the market...yet. Unless we've said otherwise, products are in no particular order. The terms "best", "top", "cheap" (and variations of these) aren't ratings, though we always explain what's great about a product when we highlight it. This is subject to our terms of use. When you make major financial decisions, consider getting independent financial advice. Always consider your own circumstances when you compare products so you get what's right for you.