Fintern loans review
Fintern is a UK lender that promises to offer borrowing "reinvented", with affordable tailored loans.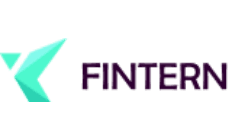 Get personalised loan quotes
Save time by checking if you'll be approved by multiple lenders, and see personalised rates.
Fintern is looking to make personal lending more accessible, offering loans based on what you can afford to repay, not your credit score.
What is Fintern?
Fintern is a personal lender based in the UK that offers low cost loans for customers who have struggled to get approved for personal loans from traditional lenders. Instead of approving you based on your credit score, Fintern aims to offer personalised loans based on how much you can afford to borrow.
How do Fintern loans work?
Fintern offers unsecured loans from £500 to £5,000, with loan terms of up to 3 years and a representative 18.8% APR (variable). Unlike most lenders, Fintern does not base its lending decisions on your credit score. Instead it uses AI and Open Banking to determine how much you can afford to borrow. As a result, Fintern loans are available to those with both good and bad credit history.
When offering loans, Fintern does not give you a set monthly repayment, but gives you a range of repayment amounts that you can use. As you make repayments, the Fintern app will then calculate the impact on the cost and length of your loan, and show how much you could save by making a higher repayment.
Late repayments can cause you serious money problems. See our
debt help
guides.
Is Fintern safe to use?
Fintern Ltd is authorised and regulated by the Financial Conduct Authority (FCA). It uses consents.online's Open Banking tool, which is subject to UK and EU data protection laws and regulated by the FCA.
When you allow Fintern to access your financial information via Open Banking, it will only have secure read-only access to your historical banking data.
What can I use a Fintern loan for?
You can use a Fintern loan for any worthwhile purpose. This could include covering the cost of large purchases or expenses such as a car, holiday, wedding, home renovations or general costs. As with most lenders, you won't be able to use a Fintern personal loan for gambling, investing or any illegal activities.
Eligibility criteria
To be eligible for a Fintern loan, you'll need to meet the following criteria:
Be at least 18 years old
Be a UK resident
Have a UK bank account with Open Banking access
How to apply for a Fintern loan
Download the Fintern app
Fill out the online form and connect to Open Banking
Fintern will then offer you a range of repayment options
Select the repayment structure you'd like to use
Finish setting up your Fintern account by providing ID and submit your application
How will Fintern assess my loan application?
When you apply for a loan, Fintern will assess your eligibility using Open Banking and determine how much you can afford to borrow. It uses your banking and financial history to calculate what you can afford to pay each month, then gives you a minimum and maximum monthly payment amount.
Fintern will also perform a "soft" credit check when you apply for a loan, but this has no impact on your credit score.
How long does it take to get a Fintern loan?
It can take up to 2 days to get a decision on your Fintern loan application. Once your application has been approved, you should receive your funds within 48 hours, but it may take up to 7 days.
How do repayments work?
Unlike regular personal loans that offer a fixed monthly repayment, Fintern loans allow you to adjust how much you pay each month, within a specific range. Your repayments are collected via a continuous payment authority (CPA), which is a form of direct debit that is taken from your bank account.
Can I adjust the amount I repay each month?
Yes, you can request to increase or decrease the size of your monthly repayment via the Fintern app. Fintern will need to approve the change before it can be applied and if you choose to decrease your monthly payment, you'll need to pay a £30 fee.
Can I repay a Fintern loan early?
Yes, you can repay your loan early or make additional repayments without being charged any fees.
Does Fintern offer repayment holidays?
Yes, you can also request a payment holiday for up to two months at any time by using the Fintern app. This will need to be approved by Fintern and you'll be charged a £15 fee for each month.
Interest will also continue to accrue during the repayment holiday. Once the holiday period has finished, you can choose to either extend the length of your loan term or increase the size of your monthly repayments.
Fintern loans app
The Fintern app is free to use and is available on both the Apple App Store and Google Play Store. You'll need to download the app to apply for a Fintern loan and can then manage your loan directly via the app. This includes requesting repayment changes or holidays, making additional repayments and reviewing your loan.
Pros and cons of Fintern loans
Pros
Personalised loans with flexible repayments based on how much you can afford to repay
It does not use your credit score to determine your eligibility
Loans are available to those with good or bad credit
Cons
Only repaying the minimum amount will mean you pay more in interest overall
You'll need to connect to Open Banking
There may be additional fees if you change your repayment plan
Fintern customer reviews
Fintern has received "average" reviews from customers, according to review platform Trustpilot. It currently has a rating of 2.9 out of 5, based on more than 25 reviews (updated 22 March 2021). Some customers praised the "excellent" customer service and easy-to-use app, but others reported delays in receiving their application outcome.
Our verdict
Fintern promises to offer competitive, personalised loans that are calculated on your ability to repay and not your credit score, which could make it a worthwhile option for borrowers with poor or limited credit history.
With its innovative approach to loan repayments, Fintern could also help customers looking for more flexibility in how and when they repay their loan.
Frequently asked questions
We show offers we can track - that's not every product on the market...yet. Unless we've said otherwise, products are in no particular order. The terms "best", "top", "cheap" (and variations of these) aren't ratings, though we always explain what's great about a product when we highlight it. This is subject to our terms of use. When you make major financial decisions, consider getting independent financial advice. Always consider your own circumstances when you compare products so you get what's right for you.
More guides on Finder