Future Finance student loans
Future Finance student loans help you cover the cost of your studies today so you don't need to worry tomorrow.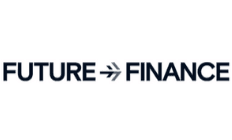 Late repayments can cause you serious money problems. See our
debt help
guides.
Future Finance student loans
Borrow from £2,000 to £60,000
Apply in five minutes for same-day funding
No early repayment fees
Option to take two three-month breaks from repayments
Representative example: Borrow £5,000 over 89 months at a rate of 14.78% p.a. (variable) with an origination fee of £425. Representative APR 18.7% and total payable £9,270.88 in 5 monthly payments of £5 and 84 monthly payments of £110.07.
What is Future Finance Loans?
Future Finance is a British loan provider and the UK's first private student lender. It was founded in 2014 and provides finance for both undergraduate and postgraduate students.
While Future Finance is a dedicated student loan provider, it is not affiliated with Student Finance England.
How do Future Finance personal loans work?
You can apply for a variable-rate student loan from £2,000 to £60,000, which can then be repaid over an agreed period up to 10 years after graduation.
Future Finance loans are available to UK, EU and international students, as long as they attend an eligible UK university. Students can apply for a loan up to nine months before their course starts or at any point during their studies.
You can borrow from £2,000 to £60,000 with a loan term of 7–10 years.
You can apply online within minutes and will receive a decision on your application soon after.
If your loan is approved, the funds will be sent both directly to your university to cover tuition fees or to you to cover living expenses.
You can then choose to repay as little as £5 per month during your studies and up to three months after you graduate.
You'll then continue to repay the remaining cost of the loan for up to 10 years, with the option of taking two three-month repayment holidays.
What is APR?
The annual percentage rate (APR) is used to give you an annual summary of the potential cost of your loan. It factors in both interest and any mandatory charges, such as application fees, to give you the overall cost of borrowing.
Lenders like Future Finance must determine the APR of their products in the same way and are required to tell you the APR before you sign your loan agreement. It can therefore be a helpful tool for customers looking to compare different loans and lenders.
However, lenders only have to provide the advertised representative APR to 51% of customers and the remaining 49% could pay more (this is why it's called the representative APR).
Am I eligible for a Future Finance student loan?
If you want to apply for a Future Finance loan, you'll need to meet the following requirements:
You must be at least 18 years old
Be a UK resident
Be enrolled at an eligible UK university
Meet Future Finance's lending criteria
If you're an international student, you may also need to provide a UK-based guarantor for your loan.
What info will I need to apply?
You'll need to provide the following documents and information when you apply for a Future Finance Loans student loan:
Proof of identity and address
Enrolment verification
Bank or building society details
If you're applying for a guarantor student loan, you'll need to provide the name and contact details of your guarantor.
Can I get a Future Finance loan with bad credit?
Yes, you may be able to get a Future Finance student loan if you have bad credit or limited credit history. When considering your application, Future Finance evaluates your potential future earnings as well as your current financial situation, which means you can still be eligible for a loan if you have bad credit.
Frequently asked questions
We show offers we can track - that's not every product on the market...yet. Unless we've said otherwise, products are in no particular order. The terms "best", "top", "cheap" (and variations of these) aren't ratings, though we always explain what's great about a product when we highlight it. This is subject to our terms of use. When you make major financial decisions, consider getting independent financial advice. Always consider your own circumstances when you compare products so you get what's right for you.
More guides on Finder