Aldermore business finance
From unlocking cash in unpaid invoices to financing equipment, Aldermore has a flexible range of funding options for SMEs.
Founded in 2009, Aldermore is a direct lender (not a broker) offering SMEs a specialist lending service across three areas: asset finance, invoice finance and mortgages. It funds its business loans predominantly through deposits it receives from UK customers into their savings accounts.
Aldermore serves its customers online, by phone and in person through a network of nine regional offices across the UK.
How can we help?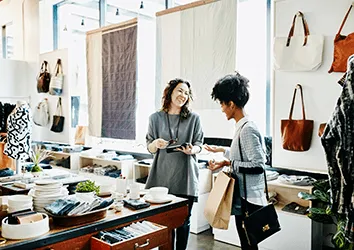 Compare loan rates
Get live, personalised quotes from a large panel of lenders through our partner Funding Options.
Compare now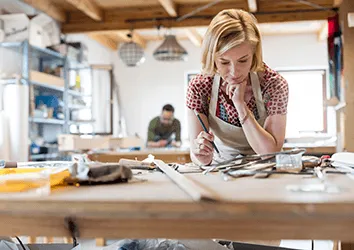 Invoice financing
Unlock the value in your invoices today to access the funding your business needs to move forward.
Get quick quotes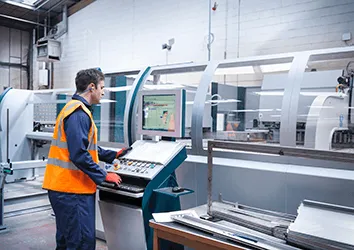 Asset financing
Borrow against equipment or property to accelerate your company's growth.
Get quick quotes
Loan options
As well as its mortgages, Aldermore offers invoice financing and asset financing to SMEs who want to grow their business.
Invoice finance
Invoice finance allows you to quickly release cash into your business by converting the value of unpaid invoices into ready working capital.
This enables your business to get instant access to the cash you've earned when normally you'd have to wait 30, 60 or even 90 days for debtors to settle invoices and for the money to appear in your bank account.
Key features of invoice financing from Aldermore
Borrow against your invoices. You can get up to 90% of your outstanding invoices.
Quick funding. Send your invoices to Aldermore and you could receive the funds on the same day.
Dedicated relationship manager. One port of call for ongoing support.
Online account management. Get 24-hour access to your account details through the Aldermore website.
Annual reviews. The amount of available funding is based on your invoices, so as your business grows, so does the capital you can access.
Confidential. Your customers don't need to know you're using the facility.
No additional security. Borrow against your invoices with no need for other assets as security.
Costs charged when invoices are paid. Aldermore will take a percentage of the invoice as costs when it is paid in full by the customer.
Is my business eligible for invoice financing with Aldermore?
If you are a business that provides a service or product on credit and raises invoices, you may be eligible for invoice finance. To be accepted for invoice financing with Aldermore, you should have a minimum annual turnover of £250,000.
How does it work?
Send your outstanding invoices to Aldermore, and it will release the funds to you as quickly as the same day.
You then have two options. Either you chase the invoice payments yourself (known as invoice discounting), or Aldermore can do it for you (this is called factoring).
The funds get paid directly to Aldermore by your customer. It then transfers the remaining funds to you, minus your agreed fee.
Asset finance
With asset finance, you spread the cost of equipment over the course of its economic life. This way you can avoid tying up your valuable working capital. Aldermore offers a range of finance options including hire purchase and lease finance, where you can make regular repayments over an agreed period to suit your needs.
Key features of asset finance with Aldermore:
Borrow £5,000 to £1,000,000. How much you can borrow will depend on the size and performance of your business.
Transparent application process. Aldermore will keep you informed at each step of your application progresses.
Clear repayment plan. Knowing what and when you're paying can help you to budget.
Funding for a wide range of assets. From cars and tractors to wind turbines and IT equipment, asset finance can cover almost any business asset.
Expert support. Aldermore has specialist industry expertise and offers ongoing funding support for your business.
How does it work?
Let Aldermore know which business asset you would like to release cash from. This could be tractors, turbines, office furniture, cement mixers and anything in between.
Agree to a repayment plan over the economic lifetime of your asset. This will be a set amount each month, including interest, so it will be clear what you need to budget for.
Is my business eligible for asset finance with Aldermore?
To be accepted for asset finance with Aldermore, you must show that you can afford the repayments. The asset you want finance for must also be worth at least £5,000.
The costs you pay to Aldermore will vary depending on factors like the type and amount of funding you apply for, the cash flow of your business and its credit rating.
Frequently asked questions
We show offers we can track - that's not every product on the market...yet. Unless we've said otherwise, products are in no particular order. The terms "best", "top", "cheap" (and variations of these) aren't ratings, though we always explain what's great about a product when we highlight it. This is subject to our terms of use. When you make major financial decisions, consider getting independent financial advice. Always consider your own circumstances when you compare products so you get what's right for you.
Read more on this topic