Traditionally, the blue chips in poker are the ones with the highest value, which is how blue chip stocks got their name. A blue chip stock is the stock of the highest valued companies, measured by their market capitalisation, reliability and quality. There's no defined list of blue chip stocks, they're a little bit subjective, but everyone seems to be on the same general page in how they're determined.
What are blue chip stocks?
Blue chip stocks tend to be well known companies, such as brands you use or consume — think Coca-Cola or Apple. Typically, these companies are industry leading. That doesn't mean there can only be one per industry, they'd just generally be in the top 5% of that industry.
Blue chip stocks are often long running companies — while past performance is never an indication of future results, you'll find a company more trustworthy if it's shown a long history of good results, including good returns and possibly even dividend payments.
UK blue chip stocks
We have some great blue chip companies here in the UK. If you're not familiar with the companies, you'll probably be familiar with some of the brands that they own, which we'll detail more below.
Diageo
Diageo is one of the brands you might not be familiar with, but you'll certainly be familiar with some of its brands, including Guinness, Smirnoff, Bailey's, Pimm's and Tanqueray, among many others.
It is listed on both the London Stock Exchange and the New York Stock Exchange and is part of the FTSE 100.
Compare brokers to buy Diageo shares
Unilever
Unilever is another company that you may not be familiar with, but you'll have certainly heard of at least one of its 400 brands. This company, which happens to be the largest soap producer in the world, has been running for more than 90 years and is listed on a number of exchanges: London Stock Exchange, Euronext Amsterdam and the New York Stock Exchange. It's part of the FTSE100, the AEX index and the Euro Stoxx 50 stock market index.
Compare brokers to buy Unilever shares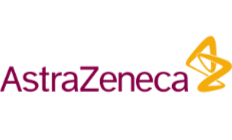 AstraZeneca
If you've recently had one of your coronavirus vaccines, whether it's a first dose, a second dose or a booster shot, you may have had the AstraZeneca coronavirus vaccine. For a lot of people, this was the first time they'd heard of this company, but it's a long standing company that's been running since 1999. AstraZeneca has products used to help diseases in oncology, the cardiovascular system, the gastrointestinal system, neuroscience and the respiratory system. The stock is listed on the London Stock Exchange, NASDAQ OMX Stockholm, NASDAQ New York, the Bombay Stock Exchange and the National Stock Exchange of India. AstraZeneca is part of the FTSE100 index.
Compare brokers to buy AstraZeneca shares
Investing in blue chip stocks from the UK
There are blue chip companies all over the world, so you don't have to stick with stocks closer to home if you don't want to. Investing in some global stocks means that you can diversify your portfolio, but be aware of foreign exchange fees.
Apple
Most people own, or have previously owned, an Apple iPhone, so you probably don't need me to explain to you what Apple does. Apple is the largest information technology company in the world by revenue and was named as the most valuable company in January 2021. It's one of the FAANG stocks (Meta, Apple, Amazon, Netflix and Alphabet).
Apple is listed on the NASDAQ and is a component of the NASDAQ-100, S&P 100 and S&P 500.
Compare brokers to buy Apple shares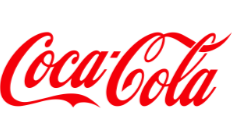 Coca-Cola
Coca-Cola is a non-alcoholic beverage company that produces and distributes its namesake drink, as well as many more, including Appletiser, Capri Sun, Dr. Pepper, Fanta, Powerade and Sprite, among many others.
Coca-Cola is listed on the New York Stock Exchange and is a component of both the S&P 500 and the S&P 100.
Compare brokers to buy Coca-Cola shares
Disney
The Walt Disney Company is a leader in the American animation industry. It owns a huge number of companies, including Pixar, Marvel Studios and National Geographic. On top of this, Disney has a number of resorts, theme parks and cruise lines.
Disney is listed on the New York Stock Exchange and is a component of both the S&P 500 and the S&P 100.
Compare brokers to buy Disney shares
Why invest in blue chip stocks?
Blue chip stocks got their name for a reason. They're well known companies that perform well. Investors like them because they add some stability to their portfolios due to the fact that they've shown reliability in the past.
As they're profitable and long running, a lot of blue chip companies pay dividends, which allow investors to make a regular income with their investments.
How to invest in blue chip stocks
Choose stocks to invest in. You can check out some blue chip stocks below and find out more about them.
Choose an investment platform. You'll need one that lets you invest in the stock exchange that your chosen stocks are listed on.
Sign up and fund your account. You might need to wait for your account to be verified and for your funds to hit the account before you can begin.
Find your chosen stock. You can search its name or ticker.
Review and buy. It's as easy as that!
Compare platforms to buy blue chip stocks
The risks of blue chip stocks
It might seem like a no-brainer: invest in blue chips and you'll make loads of money, but that's not necessarily the case. These stocks are less likely to be mis-valued, as they're traded so regularly.
Less risk doesn't mean risk free. These stocks still have declines, some of which can be substantial, such as during the stock market crash in 2020. They can also be sensitive to really small things, like Cristiano Ronaldo moving Coca-Cola bottles from a press table in an interview, which made the stock subsequently lose 4%.
You should still diversify your portfolio. Balance some blue chip stocks with some stocks of smaller companies or companies in different industries and sectors. You can also diversify geographically using overseas shares.
All investing should be regarded as longer term. The value of your investments can go up and down, and you may get back less than you invest. Past performance is no guarantee of future results. If you're not sure which investments are right for you, please seek out a financial adviser. Capital at risk.
Bottom line
Blue chip stocks are really popular to trade, and often considered to be good investments for beginners as they don't show as much volatility and are less likely to plummet drastically. Blue chip stocks can be a part of a balanced portfolio of different investment types and other stocks.
Frequently asked questions