Finder is committed to editorial independence. While we receive compensation when you click links to partners, they do not influence our content.
Compare personal accident insurance
Get extra income after an accident for those with high-risk jobs or hobbies, though it's more restrictive than disability or life insurance.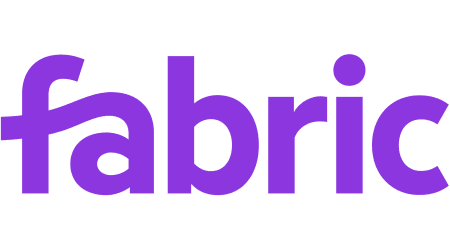 Up to $5 million coverage
No exam for some applicants
Create free online wills in 5 min
Get quotes
If you're injured from an accident, accident insurance offers payout that can cover anything from medical bills, childcare or anything else you need to pay for.
6 reasons to get personal accident insurance
If you're injured in an accident, lost income and unexpected medical bills can create financial hardship. Some reasons to consider personal accident insurance include:
You want coverage for items not covered by health insurance. This can include the costs of rehab or transportation and lodging.
You have a risky hobby or job. Accidents could happen, especially if your hobbies include physical activity and potentially dangerous situations.
You have a low budget. A policy can be as little as $15 a month depending on factors like where you live, your age and how much coverage you'd like.
You don't have savings. If you suffer an accident and aren't able to work as a result, your policy can provide financial assistance.
You want to be protected during retirement. Choose term lengths that can cover you until retirement so you won't have to dip into your retirement savings and investments in case of an accident.
You're a contract employee or self-employed. If your job doesn't allow for sick leave, accident insurance could protect your finances if you're unable to work.
What does accident insurance cover?
The accidents that are covered varies between insurers. Examples of common injuries you could be covered for are listed below:
Burns
Coma
Concussions
Cuts and lacerations
Dislocations
Eye injuries
Fractures
You can also receive payouts for specified medical treatments and services, such as:
Ambulance
Emergency and non-emergency care
Hospital admission and confinement fees
In-patient testing
In-patient rehab
Medical testing
Medical appliances
Physician follow-ups
Therapy services
Am I covered for accidental deaths too?
While you can purchase a separate accidental death insurance policy, some personal accident insurance policies also include payout amounts for accidental death, dismemberment or paralysis.
When am I not covered?
Personal accident insurance does not generally cover injuries as a result of:
Self-inflicted harm
Prior illnesses
Committing a crime
Participating in competitive sports
Participating in dangerous activities
Being under the influence
Pre-existing condition or injury
War
Other benefits of accident insurance
Having accident insurance has other benefits including:
Premiums are tax-deductible. You can claim your premiums on your taxes if what you're paying comes out of your pocket — and not through your employer.
Disability benefits are included. Most personal accident insurance policies include a benefit payout for a disability. For example, if you suffer a total loss of speech, hearing, sight or the loss of the use of a hand or a foot, you're considered to be eligible for a total and permanent disability benefit.
Use your payout to cover any costs. Use your benefits to cover any costs you incur as a result of your accident. This can include counseling, rehab, childcare, clothing or transportation.
What determines the cost of coverage?
There are several factors that can affect the cost of your accident insurance premiums, including:
Your occupation. People who work in high-risk occupations generally have to pay more.
Your benefit amount. The higher the lump-sum payouts are for each type of accident, the more you'll pay.
Your age. The older you are, the greater your risk of accidental injury and higher your premiums.
Compare alternatives to accident insurance
Bottom line
If you think you couldn't afford to pay for bills or extra expenses after an accident, personal accident insurance might be right for you. Consider your lifestyle, savings and other coverage when deciding on a policy.
Shop around and research in order to find the policy that's the right fit for your lifestyle.
Frequently asked questions
More guides on Finder