Finder is committed to editorial independence. While we receive compensation when you click links to partners, they do not influence our content.
Compare 7-year fixed rate personal loans
Borrow as much as you need and be positive your monthly payments will fit into your budget for the long term.
Editor's choice: Fiona personal loans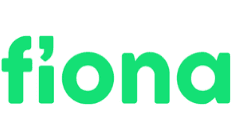 Wide range of loans available
Coapplicants accepted
Most credit types welcome
See my rate
Are you looking to apply for a large loan or just want longer terms to keep your payments low? A personal loan with a seven-year repayment period could be just what you need. Learn how the length of a loan can affect payments and find out if this option is a smart choice for you.
Compare seven-year fixed rate personal loans
What is a seven-year fixed rate personal loan?
This type of personal loan has a term length of seven years and comes with a set-in-place interest rate. Because the interest rate is fixed, your monthly payments will remain the same throughout the entirety of the term — making budgeting for payments simpler.
Any loan establishment fees or monthly fees will be added onto your payments. And voila, at the end of the seven years with on-time payments, your debt will be repaid.
Two important options to consider
Yes. You have the option of either taking out a secured or unsecured loan. While you can generally use both types of loans however you please, there are a few key differences between the two.
A secured loan is when you offer up a valuable asset in order to be approved for a loan or get a better interest rate. Be careful though, if you default on the loan you'll be forfeiting that asset you used as collateral.
There's no collateral involved, but you will likely need good credit to land an unsecured personal loan with a competitive interest rate. The lender can't take your personal property if you default on this type of loan, but your credit will suffer.
Pros and cons of having a seven-year loan term
Payments for a long term loan are typically lower.
Budgeting for payments will be simple as your payments will remain the same for seven years.
A range of different financing options are available.
You'll end up paying more in interest with a longer loan term.
You may be charged a fee for early or additional repayments.
4 questions to ask when comparing offers
As this loan will be with you for seven years, it's important to compare your options and find the right one. Here are some points to keep in mind:
What interest rate applies? Compare similar loans to see how competitive the interest rate is.
How much will you be charged in fees? Check for origination fees, monthly fees, annual fees and any other fees you may be charged. If you want the option of paying back your loan early, check to see if you can do so without being subject to a prepayment penalty.
Can I use the loan for what I want to? If you want to buy a car, is the vehicle eligible? If you want to consolidate debt, can you bring all of your credit accounts over? Check all aspects of the loan before applying.
How can you access and manage your account? Since you'll have this loan for seven years, it's important to ensure you can manage your account effectively. Check if there is a mobile app or online account tools.
What is a seven-year fixed rate loan going to cost?
A personal loan is large responsibility, and if it's not handled properly it could make the road to your financial future a bumpy one. When going forward with a loan, make sure that you'll be able to make all of your payments in a timely fashion.
Here are few different loan amounts with different interest rates to give you an idea of what your monthly payment would be.
| Loan amount | 5% interest rate | 10% interest rate | 15% interest rate | 20% interest rate |
| --- | --- | --- | --- | --- |
| $5,000 | $70.67 | $83.01 | $96.48 | $111.03 |
| $10,000 | $141.34 | $166.01 | $192.97 | $222.06 |
| $15,000 | $212.01 | $249.02 | $289.45 | $333.09 |
| $20,000 | $282.68 | $332.02 | $385.94 | $444.12 |
Compare more personal loan options
What can I use a fixed rate personal loan for?
Fixed rate loans are suitable for a range of purposes including:

Frequently asked questions
More guides on Finder