This article contains links to products or services from one or more of our advertisers or partners. We may receive a commission when you click or make a purchase using our site. Learn more about how we make money.
Compare $15,000 personal loans
Explore costs and learn how to qualify for a competitive deal.
Editor's choice: Monevo personal loans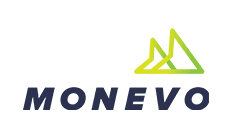 Compare multiple lenders
No obligation offers
Loans from $1,000-$50,000
See your rate
Where can I get a $15,000 personal loan?
Banks, credit unions and online lenders all offer personal loans — and it's common to find good rates for $15,000. But the wide variety of lenders means you should take your time comparing options. Pick a lender that will work with your credit and budget so you can get the funding you need without much hassle.
Compare $15,000 loan lenders
To start the comparison process, select your estimated credit score and state, then click Show me my personalized options.
How to get a $15,000 personal loan
Before you get started on an application, follow these steps:
Check your credit. Knowing your credit score and history will help you find lenders that are more likely to approve you for a loan.
Compare lenders. Since there are multiple lenders that offer loans of $15,000, you should compare your personal loan options to narrow down your search — and avoid filling out dozens of applications.
Apply for preapproval. Most lenders offer preapproval to let you see your potential loan terms before you undergo a hard credit check. While you aren't guaranteed full approval, it can help you narrow down the list of lenders you are able to work with.
Submit required documents. You will need to provide proof of income, employment and residence to finalize your application.
Sign your loan agreement. Once you submit a full application, your lender will perform a hard credit check. If approved, you will need to review and sign your loan agreement to complete the loan process.
For a full breakdown of the application process, read our guide on how to apply for a personal loan.
Do I qualify?
Although eligibility criteria vary by lender, you should expect to meet the following requirements when you apply for any personal loan:
Good to excellent credit
Consistent source of income, such as employment
Low debt-to-income ratio
Active checking account
Your lender will likely require you to submit information about yourself as well. This can include your address, Social Security number, date of birth and contact information.
Can I get a $15,000 personal loan with bad credit?
It's possible, but you'll need to meet other criteria. Lenders will be more lenient if you have minimal debts and a high income, but you may face a higher APR if you have bad credit. If you don't, you should take steps to improve your credit or borrow a smaller amount.
How much will a $15,000 loan cost?
The cost of your $15,000 loan depends on two main factors: Loan term and APR. A shorter loan terms gives interest less time to accrue, and a lower APR helps reduce the total amount of interest you're required to pay.
Fees also play a role in the final cost. Late fees, non-sufficient funds (NSF) fees and prepayment penalties are common — and can quickly increase the cost of your loan.
You can use the calculator below to determine how much your monthly payment and total cost might be by adjusting the loan term and APR.
Cost example: Repaying a $15,000 loan over 5 years
Loan costs vary based on the amount, term and APR. You can potentially shift these factors around to get different monthly payments and total costs.
| APR | Monthly repayment | Total amount repaid | Total interest paid |
| --- | --- | --- | --- |
| 5% | $283 | $16,984.11 | $1,984.11 |
| 12.99% | $341.22 | $20,473.16 | $5,473.16 |
| 20% | $397.41 | $23,844.50 | $8,844.50 |
How can I get the best rate?
Use these tips to put yourself in a position to get the best deal on your next loan.
Improve your credit. The best rates are given to borrowers with good to excellent credit. If you don't meet a lender's minimum score, work on improving your credit before applying to increase your chances of scoring a good rate.
Provide collateral. Securing you loan with an asset, like an investment account or property, can help you get a low rate because you lower your lender's risk. However, you risk losing your collateral if you're unable to repay your loan.
Include all income and assets. Include all your income and assets in your application to demonstrate your ability to repay the loan. The better your finances, the better your APR.
Pick a short loan term. While it may mean a slightly higher monthly payment, lenders tend to offer lower rates for shorter loan terms — and it can reduce the amount you pay in interest overall.
How is my creditworthiness determined?
A lender typically reviews your credit score and credit report to determine your creditworthiness. Your credit report is a detailed record of your credit history, including open accounts, credit inquiries and payment history. Your credit score is a number that represents your capacity to take on new credit and repay it. It's based on five factors: payment history, amounts owed, length of credit history, new credit and types of credit used.
Your credit score greatly affects whether you're approved as well as the rate and loan term you're ultimately offered. Here are general ranges you can use to evaluate where you stand:
| Credit score | Rating |
| --- | --- |
| 740+ | Very good |
| 670 to 739 | Good |
| 580 to 669 | Fair |
| 300 to 579 | Poor |
A specific lender's credit ranges may differ slightly, while others rely on your FICO score for evaluation. But to get the lowest interest rate and APR, you'll typically need to be in the good to very good range.
Bottom line
Personal loans of $15,000 are common, so you have plenty of lenders to compare. For more information and some of our top choices, read our guide to personal loans.
More guides on Finder