Finder is committed to editorial independence. While we receive compensation when you click links to partners, they do not influence our opinions or reviews. Learn how we make money.
Compare $100,000 personal loans with competitive rates
Browse your options and learn how much you might have to repay.
Editor's choice: Fiona personal loans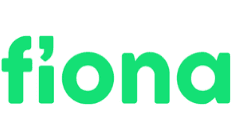 Compare multiple lenders
APR starting at 4.99%
Loans up to $100,000
See your rate
Where can I find a $100,000 personal loan?
$100,000 personal loans are typically only available from a handful of online lenders. However, you may be able to find this amount with a select few banks and credit union — although you may need to provide collateral.
Compare lenders that offer $100,000 personal loans
Select your estimated credit score and state, then click Show me my personalized options to view our list of online lenders.
What banks and credit unions offer $100,000 personal loans?
These banks and credit unions have personal loan options of $100,000 or higher.
| Product | Maximum amount | APRs | Terms | Collateral required? | Learn more |
| --- | --- | --- | --- | --- | --- |
| First Republic Bank Eagle Gold Loan | $250,000 | Variable, based on prime rate plus a margin | Up to 5 years | Unsecured | Read review |
| M&T Bank Cash-Secured Loan | $100,000 | 4.24% to 6.49% | 5 to 10 years | Secured | Read review |
| Umpqua Bank secured personal loans | No set maximum | Starting at 4.16% | Up to 4 years | Secured | Read review |
| Wells Fargo unsecured personal loans | $100,000 | 5.49% to 24.49% | 1 to 7 years | Unsecured | Read review |
How to get a $100,000 personal loan
It's difficult to qualify for such a large amount without first preparing. Follow these steps and double check your information to ensure you put your best foot forward when you submit an application.
Know your credit score. Your credit score will significantly affect your APR and play a key role in the approval process. If you don't have excellent credit, work on improving it before applying for a loan of $100,000.
Keep your budget in mind. Go over your income and expenses to determine how much you can afford each month. This will help you find the most favorable terms — and avoid breaking the bank.
Compare lenders. Although the selection is limited, take the time to compare lenders and see which ones offer the best APR. Keep a close eye on whether lenders offer secured or unsecured loans, especially if you don't have the assets to use as collateral.
Apply for preapproval. If it's available, apply for preapproval to see what rates you might get without affecting your credit. This will let you know if you'll be able to afford your loan — and help narrow your choice of lenders.
Submit your paperwork. Your lender will want to see proof of income, assets, employment, current debts and residence. When you're ready to submit a full application, make sure you have everything handy to keep the process quick.
Sign your loan agreement. If approved, review your loan agreement and sign it. Most lenders will be able to fund your loan within one to two business days, although some may take a week or more.
You can also review our guide on how to apply for a personal loan for more details on what lenders look for in a well-rounded borrower.
Do I qualify?
While eligibility requirements vary by lender, you typically need to meet the following criteria to qualify for such a large amount:
Excellent credit
Steady source of income, usually from employment
Ability to afford monthly repayments
Low debt-to-income ratio
Collateral, if applicable
A bank or credit union may also require you to have a checking or savings account to qualify.
How much does a $100,000 loan cost?
The total cost of your loan will depend on the APR and loan term you're offered. Because $100,000 loans are limited to borrowers with excellent credit — and may require collateral — you have a better chance of scoring a low APR. This will help keep your total cost down, but you should still expect relatively high monthly repayments because of the large principal.
Some lenders may offer long loan terms, but be wary. This may lower your monthly repayment, but it will mean you pay more in interest over the life of your loan.
You can use the calculator below to see how much you'll pay by adjusting your APR and loan term.
Let's take a look at how much you might pay each month and in total based on different APRs and loan terms:
| Loan term | APR | Monthly payment | Total interest charges |
| --- | --- | --- | --- |
| 2 years | 5% | $4,387.14 | $5,291.34 |
| 3 years | 6% | $3,042.19 | $9,518.97 |
| 4 years | 7% | $2,394.62 | $14,941.97 |
| 5 years | 8% | $2,027.64 | $21,658.37 |
| 6 years | 9% | $1,802.55 | $29,783.87 |
| 7 years | 10% | $1,660.12 | $39,449.95 |
How can I get a low APR?
$100,000 personal loans typically come with a low APR — largely because you need excellent credit to qualify. But to squeeze the best deal out of your lender, use these three tips:
Opt for a secured loan. Secured loans generally have lower APRs than unsecured loans because they pose less risk to the lender. If you can, use a savings account, CD or other assets as collateral when you apply.
Include all income and assets. Your lender will want to see that you have the ability to repay $100,000 plus interest. List all income and assets on your application to give yourself the best chance of being approved for a low rate.
Add a coapplicant. Not many lenders accept cosigners, but there are a few willing to work with coapplicants — someone who shares joint access and responsibility to the loan. If you include a coapplicant with excellent credit and a high income when you apply, you may receive a rate close to the lender's minimum.
What to watch out for
While all personal loans come with risk, borrowing $100,000 can put pressure on your finances. So before you sign a loan contract, keep these precautions in mind:
Fine print. Your loan agreement will list the fees, interest rate, term and total repayment — along with other costs and limits on how you use your funds. Ask questions if you don't understand something. You'll want to know about prepayment options, penalties, the lender's privacy policy and your rights as a borrower.
Additional costs. Consider any fees or charges beyond the interest rate. Origination fees are usually included in the APR, but there pay be additional fees for early repayment or late payments.
Long loan terms. It might be tempting to get a loan with a long term to lower your monthly repayments, but you'll pay more in the long run. Choose the shortest loan term you can afford to limit the amount you pay in interest.
What do I need to know about my credit report and score?
Your credit score is a number that represents your creditworthiness based on five factors: payment history, amounts owed, length of credit history, new credit and types of credit used.
Why is my credit score important?
Your credit score is the first thing most lenders will look at. Especially since you're applying for a large personal loan, having a good to excellent credit to increase your chances of approval.
Different lenders, credit bureaus and other institutions have various credit rating systems, but a good credit score is typically in the high 600s.
Credit reports vs. credit scores
Your credit report is different from your credit score. Your report is a detailed record of your credit history, including open accounts, credit inquiries and how often you make on-time payments.
You're entitled to a free credit report from each of the three credit bureaus every year: Experian, Equifax and TransUnion. Lenders may look at the activity on these reports to see if there are any red flags that might not be apparent from your credit score.
Bottom line
For a loan this size, comparing your options is key to getting the lowest rate and best terms you're eligible for. Even a slight increase in the APR you're offered could mean a significant jump in the overall cost. But because your options are limited, it pays to learn more about personal loans so you can make the best decision for your finances.
Frequently asked questions
More guides on Finder