Finder is committed to editorial independence. While we receive compensation when you click links to partners, they do not influence our opinions or reviews. Learn how we make money.
Compare the latest student loan refinancing offers
See if you could save big by refinancing or if you're better off staying with your current loan.
Refinancing your private student debt with another lender may help you lower your monthly repayments or remove a cosigner. But you might want to think twice before refinancing your federal loans — you'll lose out on several benefits like income-based repayments and somshe forgiveness programs.
Compare your refinancing options while learning what to look for, how to apply and more.
Compare student loan refinancing options
How does student loan refinancing work?
With student loan refinancing, you take out a new loan with hopefully lower rates or more favorable terms than your current student loans and use that to pay them off in full. Then, you repay your new loan according to your new loan terms. It doesn't reduce the amount of debt you have, but it can reduce the amount you pay in the end.
Note that longer loan terms can increase how much interest you pay in the long run. You might want to look for a loan with both a lower APR and longer term if you're interested in lowering your monthly repayments.
Top 3 picks based on your preferences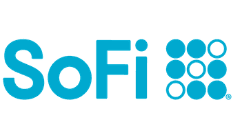 Best for supporting your career
Starting variable APR: 2.25%
Unemployment protection

Access to wealth advisers

No application or origination fee

Best for personalized financing
Starting variable APR: 1.99%
Choose your monthly repayment
Skip a payment each year
Minimal fees

Best for bank or credit union loans
Starting variable APR: 1.99%
Borrow up to $300,000
Flexible terms
No application or origination fee
Should I refinance my student loans?
Refinancing sounds great, but it's not for everyone. You'll want to make sure you're in the right position to get better terms through refinancing before you spend hours researching and comparing lenders.
Consider refinancing if …
You have good credit. Good credit means you're eligible for lower interest rates and fees. If you don't know your credit score, it's worth finding out.
Your income is more than the amount you owe. Your debt-to-income ratio is often a factor lenders consider when calculating interest rates and fees. A low debt-to-income ratio means you have a higher chance of getting a good deal through refinancing.
You're paying high interest rates. The likelihood of finding a better deal through refinancing is higher if your interest rates are steep to begin with.
You have a graduate degree. It's not always necessary, but some lenders like to see you've put your student loans to go above and beyond with higher education.
Hold off on refinancing if …
You have bad credit. You may be better off sticking with the rates you have if your credit score is less than fair. Though you may be able to refinance with bad credit if you have a cosigner.
You're unemployed. It's harder to find a better deal if you can't prove to lenders that you have the income to pay off your loans.
You owe more than you make. A high debt-to-income ratio could result in higher rates and fees, meaning you might have trouble finding a better deal.
You're new to the workforce. Savvy recent grads might want to jump on the refinance train as soon as they get their degrees. But they probably won't get the best rates — lenders prefer people who've been working for a while.
How much could I save by refinancing?
You could save anywhere from $100 to over $30,000 by refinancing your student loans — it all comes down to your current interest rate, loan balance, loan term and what type of offer you get when you refinance. Check out a breakdown of how much you can save in different scenarios with our refinancing savings guide.
Let's take a look at an example …
Below is how much one person could stand to save by refinancing a $40,000 student loan with a lower interest rate and shorter term.
Current loan
Balance: $40,000

Interest rate: 6%
Remaining loan term: 15 years
New loan
New interest rate: 3.99%

New loan term: 10 years
| | Original loan | New loan | Your savings |
| --- | --- | --- | --- |
| Total interest | $20,758 | $8,575 | $12,183 |
| Monthly payment | $338 | $405 | –$67 |
| Interest rate | 6% | 3.99% | 2.01% |
| Term | 15 years | 10 years | 5 years |
They'd save over $12,000 in the long run, but they'd have to pay $67 more each month.
Top reasons to refinance student loans
If done right, refinancing can potentially save you thousands in interest payments. But saving money isn't the only reason you might want to consider refinancing. These are some of the most common reasons borrowers decide to trade in their student loans.
1. Lower your monthly repayments
Took out a student loan without really thinking about how much it was going to cost you each month? You're not alone. Private lenders generally don't offer income-based or graduated repayment plans, meaning you could be on the hook for $800 a month as soon as you graduate.
While refinancing might not give you an income-based repayment plan, getting a longer loan term can make your monthly repayments more affordable.
6 ways to lower your monthly student loan repayments
2. Have more flexibility with repayment
While no lender is more flexible than the government when it comes to repayment plans, not all are created equal. Some offer more extensive forbearance options and in-school deferment so you don't have to worry about your repayments if you're planning on going back to school or want to make a career change. Some even offer support to entrepreneurs.
Lower repayments and flexibility could cost you
If you refinance for a longer term but are unable to qualify for a more competitive rate, you might save from month-to-month, but you could end up paying more on your loan. Pausing repayments to go back to school also allow for interest to add up while you're not making repayments. Make sure to consider all costs of your loan before you sign your loan documents.
3. Combine multiple student loans
The truth is that most Americans with student loans have more than one — and with multiple servicers. Keeping track of it can feel like a full-time job that you just don't have time for.
Refinancing to consolidate your student debt into one loan (hopefully with more competitive rates) can make repayments a whole lot easier. It can also make it easier to apply for forbearance if you have an unexpected financial crisis — like getting laid off.
4. Take a cosigner off a loan
If your lender doesn't offer cosigner release, the only other option you have to take them off your loan is to refinance it in your name. Not sure you'll qualify on your own? You can refinance your loans with a different cosigner.
5. Change your servicer
If you're not happy with the company handling your student loan repayments, refinancing is the only option to change your servicer if you have private student loans. Just be sure to research the servicer for your new lender, since many use the same company.
6 best student loan refinancing offers
Do I need a cosigner?
You might need a cosigner to refinance your student loans if you have bad credit or you don't have a strong work history just yet.
How refinancing with a cosigner works
The process for applying with a cosigner varies by lender. Some consider your cosigner's information alone when determining your eligibility and rates. Others look at a combination between the two. Some only consider your cosigner's credit to help you lower your rates, but still require you to meet basic eligibility requirements on your own.
However, not all student loan refinancing providers accept cosigners to begin with, so make sure your lender does before starting your application.
Cosigner release
Asking someone to cosign your loan can be a risk — they're taking on a debt load that they won't personally benefit from but could hurt their credit. Luckily, many student loan refinancing options come with the opportunity to apply for cosigner release.
Cosigner release allows you take your cosigner's name off of your loan. To qualify, you typically need to make two or three years of on-time payments and be able to meet the lender's credit requirements on your own. Some lenders let you keep your current rates and terms, while others might adjust them to reflect your solo creditworthiness.
How cosigner release works with student loan refinancing
What to look for when choosing a refinancing loan
Interest rates. Aside from looking at which lender offers lower rates, pay attention to fixed-rate and variable-rate options.
Fees. Read the fine print and online reviews, and call customer service to avoid being saddled with high or unexpected fees.
Loan amount. Pay attention to the maximum amount you can refinance if your student debt tops $100,000 — many lenders have ceilings on their refinancing options.
Cosigner options. Maybe you don't have the best credit or make quite enough money to qualify for lower rates. In that case, you'll want to find a lender that allows you to refinance with a cosigner.
Term lengths. Even if a lender offers incredibly low rates, you might want to go for another option if you can't realistically pay off your loan in the term lengths they offer. You'll also want to avoid taking on a longer term than you need to avoid paying unnecessary interest.
Customer service. Even after all the research and comparing, it's likely you'll run into something that leaves you scratching your head. Great customer service not only puts you at ease but also helps you avoid falling into a cycle of debt if you're suddenly unable to pay your loans.
Servicer. If you've had issues with the company that handles your student loan repayments, then you'll want to make sure the provider you refinance your loans with uses a different servicer.
Perks. Loyalty discounts, unemployment protection and better rates for parents, doctors and lawyers are a few examples of perks lenders offer. See if you qualify for any of these — especially if it means you'll end up paying less than you would with competition.
Top 6 banks for student loan refinancing
Fixed vs. variable interest rates
If you've already looked at a few refinancing loans, you've probably noticed that lenders list two different types of interest rates: Fixed and variable. What does this mean? Let's take a look.
Fixed interest rates
Fixed rates are what they sound like. You qualify for one interest rate that stays with you throughout the entire life of your loan. Your monthly repayments stay the same and it's easy to plan your payments. Fixed rates can be a safer option: There's no surprises here.
Variable interest rates
Variable rates are slightly more complicated. They change every one to three months to reflect lending market trends, depending on the type of benchmark rate your lender uses. While they typically start lower, they can often get as high as your highest fixed interest rate.
Because of this, lenders often cap variable rates to protect borrowers from skyrocketing benchmark rates. You might have to reach out to your lender to find out what the maximum variable rate is.
An in-depth look at how fixed and variable rates work on student loans
How to apply for student loan refinancing
Applying for student loan refinancing is typically less complicated than applying for a student loan, but a bit more involved than getting a personal loan. You and your cosigner can usually apply online by filling out a simple application that often doesn't take more than a few minutes.
Often the most time-consuming part is getting your documents together and waiting for your lender to reach out to your servicers. It can take as long as a month or two total to refinance your student loans.
A step-by-step guide to refinancing your student loans
Can I refinance federal student loans?
Yes, you can refinance federal student loans with several private lenders. However, you'll be giving up many federal benefits, including flexible repayment plans and forgiveness programs.
What am I giving up when I refinance my federal student loans?
All federal loans come with unique benefits that you stand to lose, such as:
Federal forgiveness programs. Professionals like public servants, teachers, nurses and members of the military are eligible to have a portion of their student debt forgiven through federal programs.
Loan repayment assistance. Doctors, lawyers and other healthcare professionals may be able to pay off part of their loans through select programs.
Extended terms. With longer terms, you're able to make smaller monthly payments over a longer repayment period.
Income-driven repayment plans. Your payments are determined by what you can afford.
Refinancing Parent PLUS Loans
Parent PLUS Loans are slightly different than other types of federal loans. They come with higher interest rates and are one of the few cases where refinancing can help lower your overall loan cost. They're also in the parent's name, rather than the student's.
Parents generally have two options for refinancing Parent PLUS Loans: Refinancing in your name or refinancing in your child's name. You'll still be responsible for repaying your loan when you refinance in your name, but you could have lower rates or better terms.
Refinancing in your child's name allows you to get better rates, but more importantly it lets you transfer the debt so you can qualify for other types of credit.
Not all lenders are willing to refinance Parent PLUS Loans, so look for one that specifically mentions it does before you start your application.
How refinancing federal student loans works step by step
Student loan refinancing vs. consolidation: What's the difference?
In the world of student loans, refinancing typically refers to taking out a new loan to pay off your current private and federal loans with a private lender. Meanwhile, student loan consolidation generally refers to consolidating your federal loans into one federal Direct Consolidation Loan from the DoE.
Unlike refinancing, a Direct Consolidation Loan doesn't allow you to qualify for better rates — it takes a weighted average of your current federal loan rates. However, it can help simplify your repayments while also opening you up to longer terms, more repayment plans or forgiveness programs.
How to decide between consolidation vs. refinancing
Bottom line
If you're one of the 44 million Americans with student debt, you might want to consider refinancing your student loans. Even if you have a federal subsidized loan, it's possible you borrowed during a year when interest rates were unusually high across the board.
Learn more about how student loans work by checking out our guide.
Frequently asked questions
Read more on this topic