Stake cheekily responds to Robinhood's launch cancellation by giving away US$10,000 of Tesla stock to UK investors.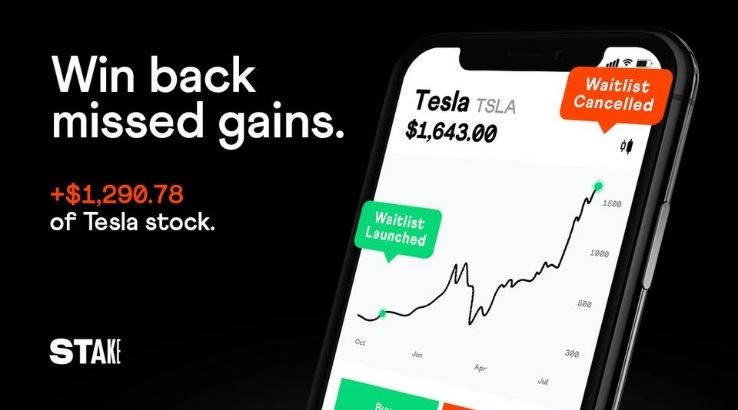 The share trading platform aims to "make up for lost time" with its new marketing campaign.
Last week we reported that Robinhood decided to indefinitely postpone its UK launch in light of the current circumstances. In response, Stake has come out with a cheeky offer for those that have lost out while waiting for Robinhood to launch. It's announced that it will be giving away $10,000 of Tesla stock in a prize draw to investors who lost out while on Robinhood's waitlist.
Stake is specifically focusing on Tesla, as it has been one of the fastest growing stocks during this period, having grown by 366% since the original launch of the waitlist 8 months ago. To be in with a chance of winning, you need to enter the referral code "Sherwood" when signing up for Stake or sign up via the campaign website and you'll be entered into the prize draw. It plans to draw two winners each week for four weeks.
Stake launched in the UK in February, offering over 3,700 US stocks and ETFs. It aims to be the best place to trade US stocks from the UK.
Stake's head of UK marketing said, "The past 8 months have been some of the most interesting times in the markets – especially in the US. The fact that so many investors have been fruitlessly waiting during this period is something we couldn't stand by and do nothing about. There is enormous opportunity in the US market and we will continue providing unrivalled access to that opportunity, now and in the future."
You can find out more about Stake's marketing campaign here.