Shopping statistics
Where are we spending our shopping budget?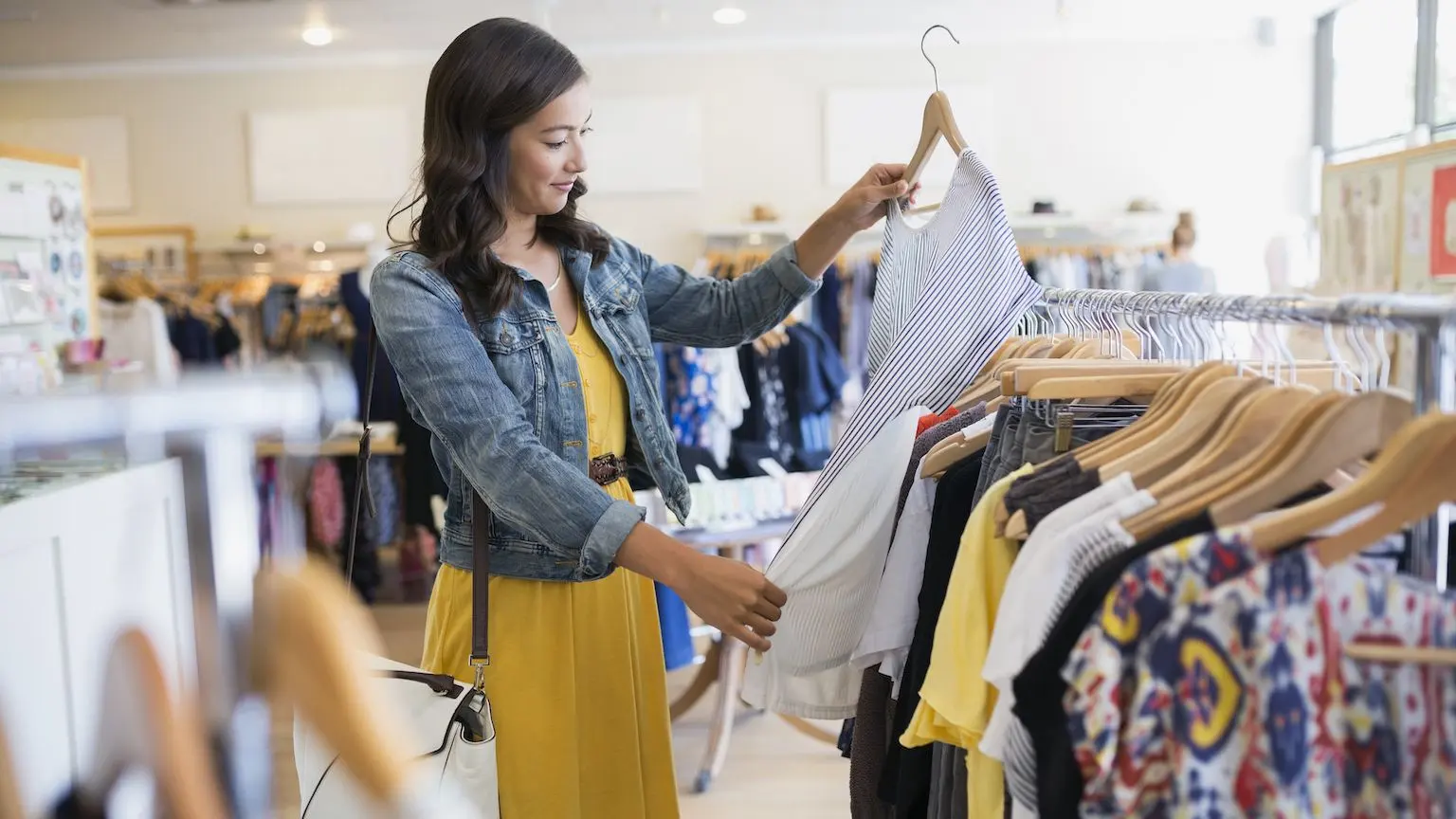 Whether you're looking to do the weekly shop or let off a bit of steam with some retail therapy, the UK has some of the best shopping destinations in the world. While picking up clothes from the high street and shopping centres might have been the best option for shoppers in the past, online shopping platforms with free returns have revolutionised how us Brits do our
shopping
. With this change in shopping habits, 74% of Brits are worried about the future of their local high streets.
Our page features the latest stats on shopping on high streets, in shopping centres and online for all retail purchases. While retail markets experience a huge weekly revenue, the food and drinks market is also enormous. With weekly grocery spending in the UK amounting to £3 billion, the yearly spend on food is around £152 billion. To find out more about the UK's food spending, check out our
supermarket statistics
page.
The items with the highest revenue
The worldwide revenue of different retail items shows that women's clothing is the biggest earner for the retail industry.
In 2019, it's predicted that £520 billion will be spent on women's clothing, while men's clothing will earn the industry £364 billion. With shoes now a big fashion statement, it's not surprising that footwear is predicted to bring in the third-largest amount of revenue, with £338 billion to be spent worldwide. Further down, underwear and hosiery are also big earners, with a combined £401 billion revenue. Our graph finds that luxury items, although being more expensive as items individually, bring in less revenue overall.
Online shopping
Online shopping marks a huge diversion from traditional in-store shopping, making buying new goods as easy as a few clicks. Taking less than a few minutes, you can have goods delivered to your doorstep by the end of the week. And if what you've ordered doesn't match your expectations, most online stores offer free returns.
In June 2019, 19.7% of all retail sales were Internet sales.
In 2018, people's biggest reasons for online shopping were "free delivery" and "last-minute purchases", with 27% of people citing these two reasons.
39% of people would abandon their cart if there was a delivery charge.
Leading shopping apps in the UK
In April 2018, the most popular iPhone shopping app in the UK was eBay. eBay had 1.3 million daily active users, which was 62% greater than the next biggest app, Amazon. The graph below shows the most popular iPhone apps in the largest font. Depop, a second-hand retail app, was the tenth most popular in terms of the number of daily active users in April 2018.
The most popular types of delivery for online shopping
Home delivery is the most popular delivery option for those shopping online, with 85% of respondents reporting to using this method. 62% of people also collect their orders in store.
When returning online packages, every 4 in 10 are returned via the post office, making it the most popular option. The next most popular option, Collect+, is used by only 1 in 10 people.
Shopping centres
Shopping centres offer a great alternative to high streets if you are looking to do a quick shop for a number of items. Despite this, in 2018, the vacancy rate for stores in shopping centres was 2% higher (reaching 13%) than it was in high street stores.
In 2017, the leading fashion and accessories brand in UK shopping centres was New Look.
In 2019, the market value of the largest-earning Intu Group shopping centre in the UK, Trafford Centre, was £1.9 billion.
The annual retail sales for the London and Stratford City Westfield shopping centres in 2018 was £1 billion and £1.2 billion, respectively.

The biggest shopping centres in the UK

Intu Group is a British real estate investment trust specialising in shopping centre development. In June 2018, the largest shopping centre in the UK was Intu Metrocentre in Gateshead, which is 190,000 square metres – the size of Grand Central Station.

| Shopping centre | Size in square metres |
| --- | --- |
| Intu Metrocentre, Gateshead | 190,000 |
| Intu Trafford Centre, Manchester | 180,900 |
| Westfield Stratford City, London | 175,000 |
| Bluewater, Kent | 155,700 |
| Liverpool One, Liverpool | 154,000 |
| Westfield London, London | 149,500 |
| Intu Merry Hill, Dudley | 148,600 |
| Meadowhall, Sheffield | 139,400 |
| Manchester Arndale, Manchester | 139,400 |
| Lakeside, Thurrock | 133,800 |
| St. David's, Cardiff | 130,100 |
| Bullring, Birmingham | 127,100 |
| Eldon Square, Newcastle | 125,400 |

Of the 13 shopping centres listed, Intu properties are featured three times, meaning that Intu Group has the most shopping centres listed on the biggest shopping centres in the UK list. With two shopping centres on the list, Westfield has the next highest number of big shopping centres.

Shopping on the high street

With the vacancy rate of high streets shops being the lowest at only 11% of retail stores for the past five years, high streets are clearly still as popular for everyday local shopping. With this in mind, which high street stores are our favourites?

The top 10 high street retailers by customer satisfaction

| Rank | High street retailer | Customer satisfaction score |
| --- | --- | --- |
| 1 | RIcher Sounds | 89% |
| 2 | Rohan | 87% |
| 3 | John Lewis | 86% |
| 4 | Hotter Shoes | 84% |
| 5 | Lakeland | 84% |
| 6 | Toolstation | 84% |
| 7 | Apple | 83% |
| 8 | Bodycare | 83% |
| 9 | Crew | 83% |
| 10 | Screwfix | 82% |

How consumers feel about their high streets in 2018

The graph below shows that 74% of consumers are concerned about their high streets. The biggest concern (shared by 70% of respondents) is with high street shops closing. Following this, 58% of people feel their high street needs more and better shops.

| Concern | Share of respondents |
| --- | --- |
| Worried about my high street | 74% |
| Worried about shops closing | 70% |
| Would like more and better shops | 58% |
| Worries about the variety of shops | 56% |
| Would like improved/free parking | 45% |
| Would like lower business rates | 42% |
| Would like a return to smaller, more local shops | 35% |

Click here for more research. For all media enquiries, please contact: