Hargreaves Lansdown review
Hargreaves Lansdown is the UK's biggest and most comprehensive wealth manager, so it's not the cheapest. We cover everything in this review.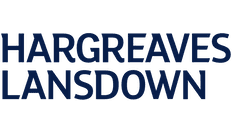 We say
★★★★★
Finder expert rating
You say
★★★★★
Customer satisfaction

Good range of investments options

Expensive when you don't trade frequently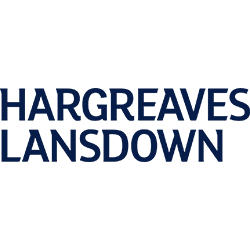 Easy, low-cost account with the UK's biggest investment platform Hargreaves Lansdown
UK's largest investment manager with huge range of investments
Invest in funds, global shares, bonds, ETFs and more
Detailed online resources and Bristol-based helpdesk available
Open an account in minutes with your debit card and NI number
All investing should be regarded as longer term. The value of your investments can go up and down, and you may get back less than you invest. Capital is at risk.
What is Hargreaves Lansdown?
Hargreaves Lansdown is a leading "investment supermarket" for private investors. It is trusted with £82 billion worth of investment by 983,000 clients. Hargreaves Lansdown has been listed as one of our best trading apps of 2020.
The Fund & Share Account is a low cost, flexible investment account that allows you to deal, manage and hold a wide range of investments. It is aimed at those who are comfortable making their own investment decisions, without financial advice. There's also a self invested personal pension (SIPP), junior SIPP and several different ISAs available.
Read on to find out more about Hargreaves Lansdown, and whether it might be the right investment solution for you.
How does Hargreaves Lansdown work?
To start investing with Hargreaves Lansdown, you'll need to open an account.
The right account for you will depend on your goals. You might be saving for the future, for a pension pot or for your child.
Hargreaves Lansdown can help you narrow things down and find the right account, allowing you to compare accounts and tick things which apply to you.
To open an account with Hargreaves Lansdown, you'll need:
Your National Insurance number
Your debit card details
Your bank details to set up monthly payments
What products does Hargreaves Lansdown offer?
Hargreaves Lansdown offers seven products:
Stocks and shares ISA
Junior ISA
Lifetime ISA
Self-invested personal pension
Junior SIPP
Share dealing account
Active savings
What can you invest in with Hargreaves Lansdown?
Hargreaves Lansdown individual savings accounts
As with all ISAs, you get an annual allowance. This is the amount of money you can invest in the tax-year, of which all of your profits are tax-free. Once you've used up your ISA allowance for the year, you can continue investing with a general investment account. Different types of ISA have different allowances, which we detail below.
Stocks and shares ISA
Your annual allowance for a stocks and shares ISA is £20,000 in both the 2019/2020 tax year and the 2020/2021 tax year.
With Hargreaves Lansdown's stocks and shares ISA you can choose to either create a DIY portfolio or use a ready-made portfolio based on your goals and attitude to risk.
Benefits of a DIY portfolio include:
You decide which shares to buy and sell
Hargreaves Lansdown's research helps you make decisions
Start with £100 or £25 per month
Benefits of ready-made portfolios include:
Have a portfolio based on your risk appetite
Hargreaves Lansdown will buy and sell investments for you
Start with £1,000
Lifetime ISA (LISA)
Lifetime ISAs are for investing for your first home or for your retirement. You can choose between a stocks and shares LISA or a cash ISA.
Your annual allowance for a LISA is £4,000 in each tax year. The government will add an additional 25%. This allowance is included in the £20,000 stocks and shares ISA allowance, so if you invest £4,000 in a LISA, you only have £16,000 remaining for the year.
Junior ISA (JISA)
The allowance for the 2019/2020 tax year is £4,368. It goes up to £9,000 for the 2020/2021 tax year. This means that you can save up to this much in your child's junior ISA without paying any tax on the earnings.
The junior ISA is for children under 18 years old. It's managed by a legal parent or guardian, until the child turns 18, when it is automatically transferred to them. Benefits of the JISA include:
Invest up to the annual allowance without paying tax on earnings
Friends and family can pay money in
Start with £100 or £25 per month
Hargreaves Lansdown pensions, annuities and drawdown options
Self-invested personal pension (SIPP)
Self invested personal pensions are suitable for people who want to make their own investment decisions – this means it's in your hands – there's no hand-holding. If you don't know what to invest in, or whether an investment is right for you, Hargreaves Lansdown does have advisers that can help you, although this is at an additional charge.
You'll get the same tax relief with a SIPP as you do with other pensions. You can add up to £40,000 to your pension (if you're a UK resident under 75).
Junior SIPP
For the ultra-orgnanised parent or guardian, you have the option to open a junior SIPP for your child. This works pretty much like the Junior ISA and the SIPP combined – there's a £3,600 allowance per child per tax year, of which the government will pay 20% tax relief. The "child" (they won't be a child by the time) can only access the money when they turn 55 (57 from 2028).
If you're looking for a way to invest in your child's long term future, this could be suitable. If you'd prefer them to have access to the funds when they're 18, consider the Junior ISA instead.
Retirement options
For those who are about to retire, Hargreaves Lansdown offers:
Annuity (a guaranteed income for life, in return for a pot of pension savings)
Drawdown (where you "draw down" funds from your invested pension pot to give you an income)
Share dealing: Fund and Share account
Hargreaves Lansdown's fund and share account lets you buy and sell shares, investment trusts, exchange-traded funds and bonds. You build your portfolio yourself.
Benefits to a Fund and Share account include:
Easily manage investments online, through the Hargreaves Lansdown app or by phone
Free to hold shares
Discover investment opportunities with a wide range of tools
Cash savings
Hargreaves Lansdown offers a service called "Active Savings" which gives you returns on cash savings. Instead of having to shop around for savings accounts and move your savings yourself, Hargreaves Lansdown allows you to swap to a new savings account with a better rate without all the hassle. This is a nice service and allows you to make the most out of the offers on the market.
Does Hargreaves Lansdown have an app?
Yes. And it's pretty good, too! It uses Face ID and fingerprint technology to keep it secure. Some things you can do with the Hargreaves Lansdown app include:
See live share prices
Trade on the go
Keep an eye on specific investments
Manage your investments
View your history
Top up
The Hargreaves Lansdown app is available on iOS and Android.
Hargreaves Lansdown fees and charges
How safe is my investment with Hargreaves Lansdown?
When it comes to security, Hargreaves Lansdown is trusted by thousands of customers and is considered to be a secure FTSE 100 company that has been managing investments for 35 years.
Your investments are covered by the Financial Services Compensation Scheme, which means that you'll be able to claim up to £85,000 if Hargreaves Lansdown was to go bust.
How do I decide which account is for me?
You need to work out what it is you want from your investment. Are you looking to put a bit of money away each month? Do you want returns on your investment?
You need to work out what you need before comparing the different offers available. Once you've done that, useful guidelines to compare include:
Where you can invest
Fees (if there are any)
Access to ISAs
Potential Returns
Pros and cons
Pros
Plenty of investment options
Great educational tools to help beginners find their way around
Charging caps if you hold shares
Cons
No demo account available
Fees can be quite high for ETFs
Hargreaves Lansdown customer reviews
Hargreaves Lansdown's customers are really impressed with its service. They feel that the customer service staff are friendly, efficient and that they go out of their way to explain things. Customers felt that the platform is straightforward and really easy to use.
A couple of customers mentioned high prices but they felt that the standard of service made up for it.
Related offers
Our verdict
Hargreaves Lansdown has everything you could ask for in an investment platform. It was built with both experienced investors and beginners in mind, with plenty of educational tools and some options for those who want a bit of hand-holding along the way.
There isn't a demo account available, though. You'd need to use a different platform if you want to try out share trading with virtual funds.
Compare share trading options
Table: sorted by promoted deals first
All investing should be regarded as longer term. The value of your investments can go up and down, and you may get back less than you invest. Capital is at risk.
Frequently asked questions
All investing should be regarded as longer term. The value of your investments can go up and down, and you may get back less than you invest. Capital is at risk.
More guides on finder