8 ways to get free Bitcoin
Here are 8 legitimate ways you can earn free Bitcoin or get a bonus from your trading.
Top free and bonus Bitcoin offers for June 2023
Best for
First trade bonus
Best for
First trade bonus
Best for
First trade bonus

Crypto is unregulated in the UK; there's no consumer protection; value can rise or fall; tax on profits may apply. Consider your circumstances and whether you might need financial advice before investing. Capital at risk.
How can I get free Bitcoin?
Getting free Bitcoin is not hard – you just need to know where to look. Exchanges and platforms are competing for your custom, so there are plenty of sign-up offers and trading bonuses, refer-a-friend deals and more. We've done the hard work and listed some key ones in this guide. These are all legitimate ways to get free Bitcoin, and Finder experts have tested them.
8 ways to get free Bitcoin
1. Catch sign-up promotions and competitions
An easy way to get free Bitcoin is by capitalising on promotions and bonuses that offer free Bitcoin in exchange for your signing up to a platform. Many popular crypto exchanges offer a simple, lump-sum sign-up bonus to new users, while others offer a sweepstake that's open to all new users – just expect small print.
Our top picks for current promotions include Gemini, which is giving new UK users who trade $100 in the first 3 days $25 BTC.
Crypto is unregulated in the UK; there's no consumer protection; value can rise or fall; tax on profits may apply. Consider your circumstances and whether you might need financial advice before investing. Capital at risk.

Get £5 after your first trade
Sign up for a Coinbase account and start trading to receive the bonus. T&Cs apply.
Crypto is unregulated in the UK; there's no consumer protection; value can rise or fall; tax on profits may apply.
2. Earn a return on Bitcoin you already own
Are you already holding Bitcoin within a crypto portfolio? Like their counterparts in traditional savings, some crypto products allow you to generate a yield from assets such as Bitcoin. If you already have some Bitcoin as part of your crypto holdings, then it's worth checking to see if your exchange offers a way to earn an annual percentage yield (APY) on your digital assets.
Yield generating products typically include on-chain staking, for Proof-of-Stake blockchains and lending products where digital assets are lent to third parties to generate a return on investment. As Bitcoin is associated with a Proof-of-Work blockchain, lending or "off-chain staking" is one of the more common options available.
It's important to remember that crypto is not regulated and there's no consumer protection – crypto stored or lent to cryptocurrency platforms is not covered by the Financial Services Compensation Scheme, which covers savings in a bank account (up to £85,000). While most exchanges implement leading security measures and sometimes offer their own insurance, there's no guarantee that your funds will be returned in the event of a hack or the platform going bust.
3. Refer a friend
If you don't want to sign up for a new exchange to tap into those sign-up bonuses, then another option might be to recommend your exchange to a friend. Gemini and Kriptomat are currently both offering tasty bonuses of Bitcoin if you successfully refer someone – and the best part is that you both get the reward. Meanwhile,eToro currently offers $50 for referrals.
As you might expect, there are usually a few hoops to jump through – you'll usually need to use a specific referral link or code, and your friend might need to place a trade before you get your reward. This is in fact the case with both Kriptomat and Gemini, with your friend needing to purchase a minimum amount of crypto in a certain time period before you can both receive your bonuses.
Crypto is unregulated in the UK; there's no consumer protection; value can rise or fall; tax on profits may apply*.
Earn €20 BTC for each referral
Referrals must be new UK users, purchase of at least €100 of crypto and hold it for 30 days. They'll receive €20 BTC as well. T&Cs apply.
Crypto is unregulated in the UK; there's no consumer protection; value can rise or fall; tax on profits may apply.
4. Play free games
A fun way to earn Bitcoin is to participate in a game that offers BTC as an in-game reward. Better known as GameFi – the combination of gaming and finance – this new generation of games integrate play-to-earn (P2E) mechanisms that allow players to earn rewards simply for participating. While some games incorporate native cryptocurrency tokens, there are others that offer BTC rewards.
The rewards offered by playing free games are small. While the game is fun, you'll likely need a significant amount of game time to amass a decent amount.
Play one of the following games to earn small amounts of Bitcoin for free:
Coin Hunt World
Coin Hunt World is a mobile game available on both iOS and Android. It's a geo-location game that has taken inspiration from games such as Pokemon Go; players must walk around the real world looking for blue keys. Blue keys are then used to open blue vaults which contain a trivia question. If a player answers the trivia question correctly in the set time, they are rewarded with either Bitcoin or Ethereum.
Wheel of Trivia and Wheel of Crypto
Thanks to a collaboration between fintech company, Zebedee, and game creator, Viker, Wheel of Trivia and Wheel of Crypto now offer BTC rewards as part of the prizes for playing the game.
Both are trivia-based games that test players' knowledge of popular quiz questions. Players must spin the wheel and answer the associated trivia questions correctly to unlock in-game items and earn BTC for free.
Balls King
Another creation from Viker games, Balls King, also lets users earn Bitcoin rewards for free. However, unlike Wheel of Trivia and Wheel of Crypto which were trivia-based, Balls King is a brick-breaking game designed for the play-to-earn generation. Players must break bricks in a Tetris-style interface to progress and unlock more rewards.
5. Get Bitcoin cashback on your shopping
There are now several browser extensions and web browsers that allow you to earn Bitcoin rewards when you complete everyday tasks online. Shopping with partner retailers can help bolster your Bitcoin holdings over time.
CoinCorner's Bitcoin cashback
Isle of Man based-exchange, CoinCorner, launched its "Bitcoin cashback" back in 2020. There are two ways that you can earn yourself some free Bitcoin using CoinCorner. Either browse its directory for online retailers and shop as normal or download its Bitcoin cashback extension to receive a pop-up when you are on a partner retailer site to notify you of Bitcoin cashback offers. Partner retailers include B&Q, Schuh, Boots and Curry PC World.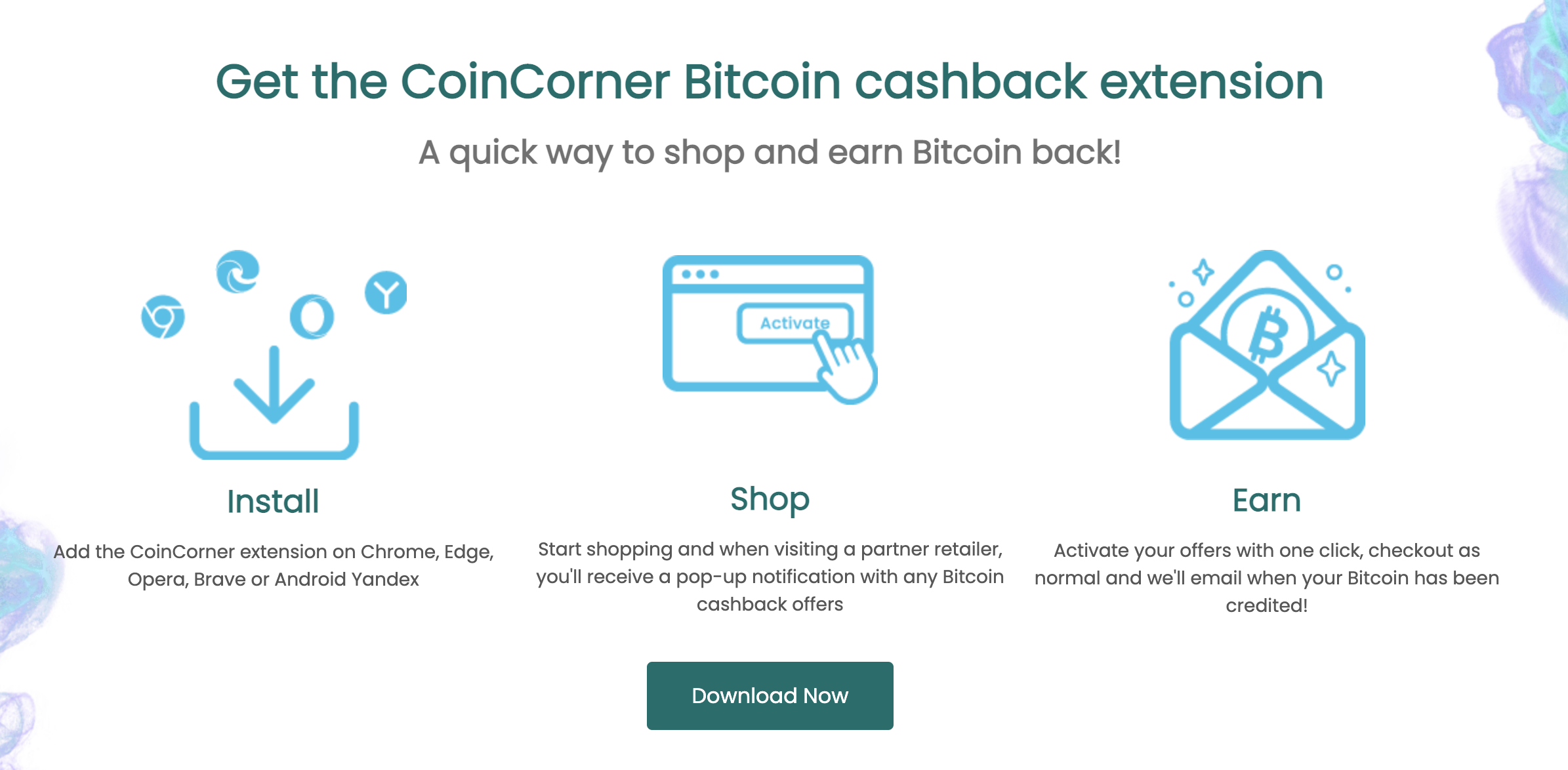 Lolli browser extension
Focused on bringing Bitcoin rewards to the consumer, Lolli is a website and browser extension that allows shoppers to earn BTC rewards when making purchases online. Users can download the browser extension, shop online as normal, and earn rewards.
Through partnerships that the Lolli team have created with stores worldwide, the company receives a percentage from each sale which is then redistributed in the form of Bitcoin to users of Lolli. Although Lolli is currently available only in the US, there is an international waitlist for other countries.

6. Perform micro tasks
Performing micro-tasks on sites called "crypto faucets" can earn you very small amounts of free Bitcoin. Tasks can include things like taking surveys, clicking on ads, playing games, or watching videos.
If you have a lot of free time on your hands and this idea interests you, one popular crypto faucet worth checking out is Cointiply. According to Cointiply's website, over $7 million has been paid in Bitcoin rewards since the platform launched. Through the platform, users can participate in surveys, play games, sample new products and businesses and, in return, earn points. These points can then be converted into BTC, LTC, DASH or DOGE, depending on a user's preference. The minimum withdrawal limit on the application is equivalent to $3.
It is important to be aware that while these sites offer a completely free way to earn BTC, they are also prime for scammers that will not release promised Bitcoin funds. Depending on the platform, it can also take a very long time to earn a redeemable amount of BTC.
7. Learn to earn
OK, so the rewards might be a little limited with this one, but sites such as Cake DeFi and exchanges like Coinbase, for example, are willing to dole out crypto rewards when you complete their online training. Easy! In some cases the rewards aren't in Bitcoin, but if Bitcoin's what you're after, you'll be able to trade your earnings for Bitcoin in the exchange.
We tried out Cake DeFi, which offers $5 in BTC-DFI if you complete a simple quiz about Bitcoin and then create an account. The reward is locked up in Cake DeFi's "Freezer" for 1 month before you can access it, with the aim of generating yield.
8. Mining
While not technically a free way to earn Bitcoin, once up and running, mining can provide a stable way to earn extra BTC to boost a portfolio. But how does the process work?
The Bitcoin blockchain runs thanks to a decentralised network of individuals and companies that are all around the world. These entities, better known as miners, race to solve a complex mathematical problem that allows them to add the next set of Bitcoin transactions to the blockchain. The miner that finds a solution to the problem and proves that a certain amount of computational work has been achieved gets to add the next block. In return for adding a new block, the miner is rewarded with a BTC block reward.
Unfortunately, not every computer can mine Bitcoin, which means the process is often not profitable for individuals. To compete, specific hardware is usually required and that hardware must then be powered by significant amounts of electricity. As a result, the initial upfront costs of mining are high. Although mining itself is stable, the profitability of the venture is highly dependent on the price of Bitcoin. For the average investor, it is usually more economical to buy and hold Bitcoin directly.
Want to learn more?
There are now a huge variety of methods that investors can utilise to access free Bitcoin. While the returns from each method vary considerably, the high optionality should mean that there is a method to suit every experience level.
Whether collecting free BTC rewards from a play-to-earn game or earning BTC through a cryptocurrency exchange signup bonus, make sure to thoroughly research the option and understand exactly what is required. Make sure each platform you interact with is safe and that Bitcoin funds are kept secure at all times.
Want to know how you can get more free crypto besides Bitcoin? Check out our guide to free crypto here. You can also check out our cryptocurrency hub to learn more about how cryptocurrency works, the top cryptocurrencies right now, how to use crypto and why it's so important.
*Cryptocurrencies aren't regulated in the UK and there's no protection from the Financial Ombudsman or the Financial Services Compensation Scheme. Your capital is at risk. Capital gains tax on profits may apply.
Cryptocurrencies are speculative and investing in them involves significant risks - they're highly volatile, vulnerable to hacking and sensitive to secondary activity. The value of investments can fall as well as rise and you may get back less than you invested. Past performance is no guarantee of future results. This content shouldn't be interpreted as a recommendation to invest. Before you invest, you should get advice and decide whether the potential return outweighs the risks. Finder, or the author, may have holdings in the cryptocurrencies discussed.
Crypto platform news & launches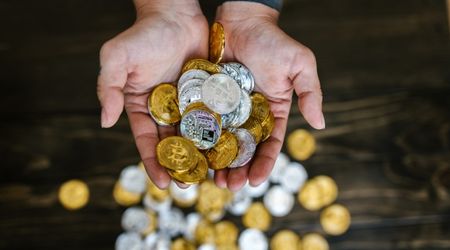 Binance has suspended pound sterling deposits and withdrawals – find out what this means for its UK customers.
Read more…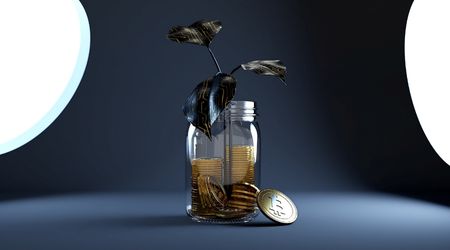 Revolut continues to expand its crypto services and has now introduced staking for UK customers. Discover more here.
Read more…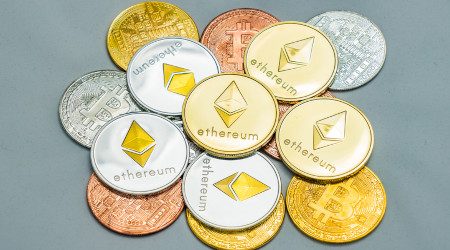 Nexo announces it will no longer have operations in the US due to regulatory confusion, while the UK moves ahead with its own guidelines.
Read more…