Uphold cryptocurrency platform, 2023 review
Fiat currencies

27

Supported assets

214
Our verdict
Uphold is a multi-currency wallet that supports cryptocurrency, fiat currency and even precious metals.
Uphold offers plenty of different cryptos, a seamless user experience and a straightforward fee structure. Users can also trade precious metals and real-world currencies on Uphold too. Additionally, the platform offers several exciting features like a crypto debit e-money card and proof of stake staking programme.
The main consideration is spread fees. Uphold typically charges 1.5% spread fees on BTC and ETH transactions in the UK, but they can increase up to 1.8%, depending on your location. Spreads will also widen for less liquid cryptos. Still, overall, Uphold is a solid choice to build a long-term diversified portfolio. However, if you want to learn about other platforms, check out our comparison of the top crypto exchanges.
Pros
No fiat deposit/withdrawal fees

Expansive list of digital assets

Available in 184+ countries

Limit order feature available

Registered with the UK watchdog, the FCA
Cons
Limited customer service

Certain services are limited to geographical availability (debit card)

Crypto withdrawal fees are unclear
Product Name
Uphold - Digital Asset Platform
Fiat Currencies
USD, GBP, AUD, EUR, CAD, CNY, JPY, SGD, INR, NZD & 17 more
Cryptocurrencies
BTC, ETH, XRP, BCH, EOS, LTC, ADA, XLM, TRX, NEO & 205 more
Deposit Methods
Bank transfer (ACH)
Debit card
Apple Pay
Google Pay

Trading Fee
US$1 flat fee on trades
Spreads also apply
Deposit Fees
£0
Withdrawal Fees
Crypto: $2.99 + coin fees
Fiat: £0
Google Pay: £0
Don't invest unless you're prepared to lose all the money you invest. This is a high-risk investment and you should not expect to be protected if something goes wrong. Take 2 mins to

learn more

.
Estimated reading time: 2 min
Due to the potential for losses, the Financial Conduct Authority (FCA) considers this investment to be high risk.
What are the key risks?
1. You could lose all the money you invest
The performance of most cryptoassets can be highly volatile, with their value dropping as quickly as it can rise. You should be prepared to lose all the money you invest in cryptoassets.
The cryptoasset market is largely unregulated. There is a risk of losing money or any cryptoassets you purchase due to risks such as cyber-attacks, financial crime and firm failure.
2. You should not expect to be protected if something goes wrong
The Financial Services Compensation Scheme (FSCS) doesn't protect this type of investment because it's not a 'specified investment' under the UK regulatory regime – in other words, this type of investment isn't recognised as the sort of investment that the FSCS can protect. Learn more by using the FSCS investment protection checker.
The Financial Ombudsman Service (FOS) will not be able to consider complaints related to this firm or Protection from the Financial Ombudsman Service (FOS) does not cover poor investment performance. If you have a complaint against an FCA regulated firm, FOS may be able to consider it. Learn more about FOS protection here.
3. You may not be able to sell your investment when you want to
There is no guarantee that investments in cryptoassets can be easily sold at any given time. The ability to sell a cryptoasset depends on various factors, including the supply and demand in the market at that time.
Operational failings such as technology outages, cyber-attacks and comingling of funds could cause unwanted delay and you may be unable to sell your cryptoassets at the time you want.
4. Cryptoasset investments can be complex
Investments in cryptoassets can be complex, making it difficult to understand the risks associated with the investment.
You should do your own research before investing. If something sounds too good to be true, it probably is.
5. Don't put all your eggs in one basket
Putting all your money into a single type of investment is risky. Spreading your money across different investments makes you less dependent on any one to do well.
A good rule of thumb is not to invest more than 10% of your money in high-risk investments.
If you are interested in learning more about how to protect yourself, visit the FCA's website here.
For further information about cryptoassets, visit the FCA's website here.
Finder ratings for Uphold
| | |
| --- | --- |
| Supported cryptocurrencies | ★★★★★ |
| Transferring money or assets | ★★★★★ |
| Fees and costs | ★★★★★ |
| Ease of use | ★★★★★ |
| Customer service | ★★★★★ |
| Staking/earning | ★★★★★ |
| Trustworthiness/security | ★★★★★ |
| Overall score | 3.5 |
What is Uphold?
Uphold is a multi-asset digital money platform that offers financial services to the global market. The platform was founded in 2013, launched in 2015, and is based in London, UK. It has offices all over the world. The platform is available in 184+ countries and carries over 80 different currencies (both fiat and crypto), as well as commodities.
The platform runs on the motif of being able to "trade anything for anything". Uphold is a platform for sending cross-border remittance payments while offering savings and investment tools to experienced traders.
Uphold provides multiple features, earning tools, and the ability to introduce third-party apps to a user's profile. It does carry additional fees for some features and operates on a spread for trading any of its digital assets.
If this is your first exchange: Uphold has an easy and quick registration process with an easy-to-navigate UI.
If you're switching exchanges: Uphold has an expansive list of digital assets that go beyond a simple cryptocurrency exchange.
What to know about Uphold
The main aspect of Uphold that users should familiarise themselves with is that Uphold operates on a spread for all its digital assets. This means there is a difference between the buy price and the selling price of each digital asset. The difference in the spread is how the platform makes a profit. Operating on a spread allows the exchange to offer zero deposit fees and minimal withdrawal fees as a result, but it is important to remember when trading.
Uphold is constantly expanding its digital offerings and features. The exchange offers a staking option for its users and recently added a "Take Profit" features that allows users to set an automated limit order to sell an asset when its price goes up by a percentage they set. Another feature that separates it from other exchanges is the enabling of third-party integrations. These integrations enable users to add apps to their exchange profile for recording taxes, play-to-earn games, and other uses.
Transferring fiat and cryptocurrency
Uphold offers multiple funding options for both fiat and cryptocurrency. If depositing via fiat, users have the option of depositing via bank transfer or debit card. When depositing via bank transfer, users are required to deposit in USD, EUR or GBP. Bank transfers will be routed through the Plaid network. Transfer times vary by method.
Crypto deposits are a simple transfer from 1 wallet address to another. Additionally, users are able to make use of the Hyperledger network to deposit cryptocurrencies, utility tokens, national currencies, stablecoins or metals.
Uphold fees and costs
Fiat withdrawal and deposit fees
Deposits and withdrawals in fiat currency are fee-free. Users are able to deposit funds through either a bank transfer, crypto transfer or debit card. You can't deposit by credit card. There is a 65-day cooling-off period for bank transfers that use the ACH network before funds can be withdrawn. Using debit cards to deposit reduces the cooling-off period to 4–5 business days.
What is it like to use Uphold?
Uphold has a straightforward layout, many users of the platform are people that use the Brave Browser, as Uphold is the automatic wallet for BAT rewards. Overall, it is an intuitive user experience.
Uphold debit card
The Uphold debit Mastercard is a rewards-based payment card with an e-money account. Uphold is not a bank, so funds in the account aren't protected to the same extent that they would be in a bank. Every time a user pays with their Uphold debit card, they receive a percentage of the payment back into their account.
API integration
API integration is a service that businesses can take advantage of for payment processing. API integration allows businesses the ability to receive payments in 1 form and convert it automatically for their own payments into another form, or multiple forms.
Cryptionary
Uphold has supplied a glossary on cryptocurrency for its users. The cryptionary page is a good tool for introducing new users to the products.
Affiliate program
Uphold has a generous affiliate referral program. Users who are approved for the affiliate program will qualify for 50% revenue share for their first 3 months and 30% after that initial period.
Does Uphold have good customer support?
Uphold has only a couple of options for customer support options. Users can visit the FAQ page which has a list of the most frequent issues that users have come across with their remedies. If a user wishes to speak directly to customer service, they can do so through the Uphold Contact Us form. The customer support is very responsive with an average time of around 15 minutes.
| | Support offered | Wait times |
| --- | --- | --- |
| Contact us form | | 15mins |
| FAQ page | | Instant |
List of services on Uphold
Trading on Uphold
Uphold doesn't have trading fees as such, but trades do use a "spread" (a difference between the bid and ask prices). The spread varies on each digital asset or currency, what they are being traded for, and the region they are being traded in.
Cryptocurrencies: In the US and Europe, cryptocurrencies operate on a spread from 0.8–1.25%. Outside of these regions, the spread can go as high as 1.8%.
Precious metals: Around 3%
Fiat currencies: Around 0.2% for most major national currencies
Earning on Uphold
Uphold's staking protocol is still in its infancy. There are currently only 2 cryptocurrencies available for staking: Polkadot and Ethereum. Cardano, Cosmos and Solana are listed as coming soon to the platform. However, there is currently a waitlist for staking, so not every user will be able to take advantage of it immediately.
Uphold trust rating
Uphold has a strict KYC protocol in place, as well as requiring all of its users to add a 2-Factor Authentication security setting before allowing them to fund and trade on their registered accounts. Uphold holds 90% of its digital assets in cold storage and is audited quarterly to verify its solvency.
Past hacks
Uphold has been operating since 2015 and has not experienced any successful hacks to date.
Security audits
Uphold states it undergoes regular security audits and penetration testing, but has no specifics.
Insurance
Uphold has no insurance in place for users.
How secure is Uphold?
Uphold offers several security measures to help protect user funds, including:
Two-factor authentication. Uphold supports two-factor authentication methods so you can set up an extra layer of security on your account.
Encryption. The private keys of customers are encrypted to protect against hacking.
24/7 monitoring. Uphold's Security Operations Center monitors its systems 24/7 to detect suspicious activity.
Team security. Uphold also claims that its staff must adhere to strict security measures, for example undergoing thorough background checks and using two-factor authentication on all administrative accounts.
Regulation. Uphold is regulated by the United States Treasury Department regulator, FinCEN. Whilst crypto trading isn't regulated in the UK, Uphold is registered with the Financial Conduct Authority (FCA) as a cryptoasset firm, which covers anti-money-laundering and counter terrorist financing rules. It has partnered with a card provider which is authorised by the FCA as an e-money institution. This provides some protection for you fiat deposits, but not as much as you'd get from a bank.
Signing up on Uphold
Step 1
To start the registration process, you can click the "Sign Up" tab in the top right of the homescreen.
Step 2
Users will be brought to a registration page where they will need to register an email account to Uphold. They will be sent a verification email with a link. They will then be asked to verify some brief personal information to attach to the account.
Step 3
You can now access your account. You will need to verify your ID before you will be allowed to fund your account and begin trading.
Step 4: KYC
Verifying your ID is straightforward. Uphold will display a link on your screen which you can either continue with on your phone through a provided QR code or a link sent via SMS. You will be required to submit a copy of your ID and a selfie. Once this process is complete, you're ready to start funding your account and begin trading.
Compare Uphold against other crypto platforms and exchanges
Crypto is unregulated in the UK; there's no consumer protection; value can rise or fall; tax on profits may apply*.
Frequently asked questions
Crypto platform news & launches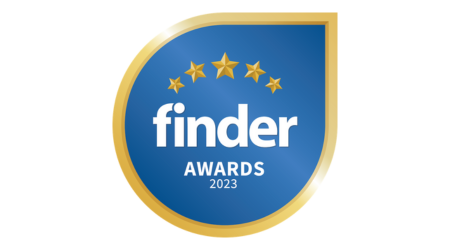 These awards recognise the crypto providers displaying the best innovations in their field.
Read more…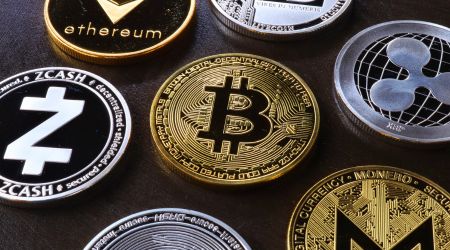 The new crypto Travel Rule came into force on 1 September 2023 – find out what it is and what it could mean for you.
Read more…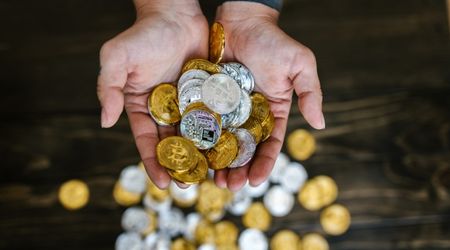 Binance has suspended pound sterling deposits and withdrawals – find out what this means for its UK customers.
Read more…
* Cryptocurrencies aren't regulated in the UK and there's no protection from the Financial Ombudsman or the Financial Services Compensation Scheme. Your capital is at risk. Capital gains tax on profits may apply. Cryptocurrencies are speculative and investing in them involves significant risks - they're highly volatile, vulnerable to hacking and sensitive to secondary activity. The value of investments can fall as well as rise and you may get back less than you invested. Past performance is no guarantee of future results. This content shouldn't be interpreted as a recommendation to invest. Before you invest, you should get advice and decide whether the potential return outweighs the risks. Finder, or the author, may have holdings in the cryptocurrencies discussed.