Funding Options business loan matching service review July 2020
Funding Options specialises in finding competitive credit for small businesses from its panel of more than 50 trusted providers.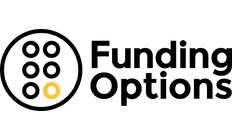 Funding Options is a broker (not a direct lender) that uses innovative technology to match your business's needs with one of its approved lenders in just a few minutes. Depending on your circumstances, it can find competitive deals on peer-to-peer loans, invoice finance deals, growth funding, equipment leases or commercial mortgages – or help you choose between them if you're not sure.
You can apply online with no obligation and an adviser is on hand to give you advice both throughout the application process and even after you have the money.
As Funding Options is a broker and not a direct lender, it's crucial that you check the terms and conditions of the company you are borrowing from before you agree to a business loan. Additionally, it's worth remembering that there could be better deals available outside of its panel of partners.
Whether you want to take your small business to the next level or are in urgent need of funding, Funding Options could help by matching you with one of its approved lenders. It's quick and straightforward to apply on the Funding Options website.
How can we help?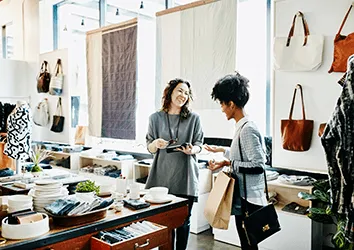 Compare loan rates
Get live, personalised quotes from a large panel of lenders through our partner Funding Options.
Compare now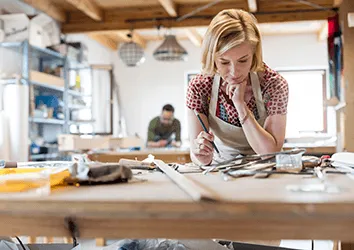 Invoice financing
Unlock the value in your invoices today to access the funding your business needs to move forward.
Get quick quotes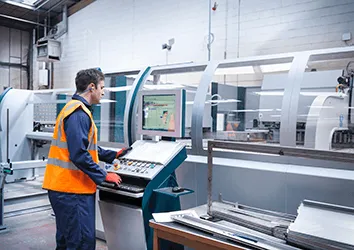 Asset financing
Borrow against equipment or property to accelerate your company's growth.
Get quick quotes
Key features of Funding Options business loans
Borrow up to 30% of your turnover. The amount you can borrow will depend on the performance and creditworthiness of your business.
Search the market in seconds. Funding Options will search its panel of more than 50 approved lenders to find the most competitive credit it can offer you.
Choose a funding option to suit you. If you're unsure which type of loan you need, Funding Options can match you with the best type of credit for your circumstances.
Fast decision. Most lenders will give you a decision on a loan within a few days.
Customer service. A customer adviser can help you with your application, guide you through your options and provide advice even after you get the money.
The interest rates you are offered will vary between lenders, and will often depend on factors like the performance of your business, how long it has been trading and the loan amount and term you apply for.
Am I eligible for a Funding Options business loan?
You should only apply for a business loan through Funding Options if you're certain you can meet the repayment terms. Eligibility requirements will vary between lenders, but generally:
The loan amount you apply for should be less than 30% of your annual turnover.
Your business must be profitable.
You will need more than 24 months trading history.
You should have no outstanding CCJs or late payments.
It should be a UK-based business.
You must be aged over 18.
Loan options
Funding Options can help you decide which type of loan best suits the individual needs of your business. This could be a traditional business loan, a commercial mortgage, invoice financing, asset leasing, growth finance or something else.
You will be provided with a list of all the relevant funding options, which will be ranked by "match score" to help you choose. As such, Funding Options could help you when you're not sure what type of financing you need, or when you may even need a mix of different options.
How can I apply?
Fill out the online form to tell Funding Options a bit about your business, how much you need to borrow and what it's for.
Your requirements will be matched against more than 50 loan providers.
Once you have chosen the best lender for your circumstances, you will apply directly with them.
In an initial application with a Funding Options lender, you can expect to be asked for:
Basic information about yourself and your business
Turnover and profit
Bank statements
Filed accounts
Loan amount vs turnover
Trading history
Payment history (e.g. CCJs, late payments)
Frequently asked questions
We show offers we can track - that's not every product on the market...yet. Unless we've said otherwise, products are in no particular order. The terms "best", "top", "cheap" (and variations of these) aren't ratings, though we always explain what's great about a product when we highlight it. This is subject to our terms of use. When you make major financial decisions, consider getting independent financial advice. Always consider your own circumstances when you compare products so you get what's right for you.
Read more on this topic