Cubefunder business loans review
Cubefunder provides fixed-cost business loans of £5,000 to £100,000 over 3-12 months. It charges one set fee instead of adding interest, and can design a flexible repayment plan to match the rises and falls in your company's cashflow.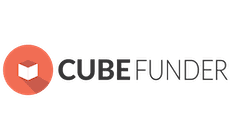 Cubefunder is a direct lender not a broker.
London-based Cubefunder is a newcomer to the business loans market, having launched in 2017. While many business lenders will add interest for the time your loan is outstanding, Cubefunder has just one fixed fee which it adds to your loan total. This fee will vary depending on your loan amount and repayment term, as well as the size and creditworthiness of your business.
Cubefunder's repayment model is also unique as it can adapt to how and when you receive payments from your customers. You can pay more off of your loan on months when revenue is good and less on months when it has dipped.
Whether your business has hit a financial emergency or you need a cash boost to get it to the next level, Cubefunder could help with a tailor-made business loan of up to £100,000. It's quick and straightforward to apply online at the Cubefunder website.
How can we help?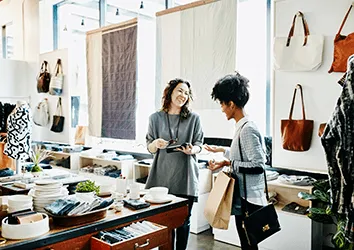 Compare loan rates
Get live, personalised quotes from a large panel of lenders through our partner Funding Options.
Compare now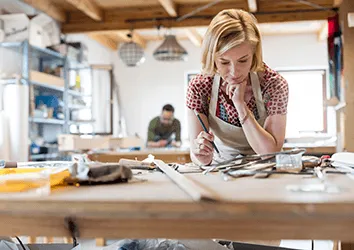 Invoice financing
Unlock the value in your invoices today to access the funding your business needs to move forward.
Get quick quotes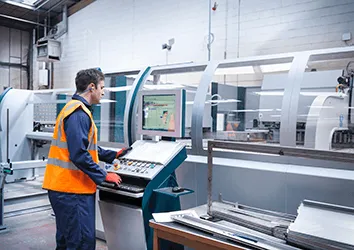 Asset financing
Borrow against equipment or property to accelerate your company's growth.
Get quick quotes
Key features of an Cubefunder business loan at a glance
Flexible repayment model. Cubefunder's technology-based repayment plan means it can adapt to your business's cashflow. On months when revenue is good, you can pay more and when it has taken a dip, your repayments can too.
Soft searches. Find out if you are eligible for a Cubefunder business loan without it impacting on your credit rating.
Borrow £5,000 to £100,000. Your loan amount will depend on the size of your business, its performance and creditworthiness.
Repay over 3 to 12 months. Work out a repayment plan to suit your business needs and affordability.
Repay your loan early at any time. Cubefunder will not charge you for settling early. You can let an advisor know if you plan to do this and they will work out what your settlement figure is. The loan charge will be recalculated to reduce the amount to be repaid.
No hidden fees. Cubefunder adds one set fee when you take out a loan. It does not add late charges, as long as you have let an advisor know that you are going to have trouble with a repayment and have come to an agreement.
Interest rates are fixed for the duration of your repayment period. However, the rate you're offered will depend on factors like the amount you apply for, the term of the loan, the performance of your business and its credit rating. This may differ from the advertised "representative APR".
Am I eligible for an Cubefunder business loan?
You should only apply for an Cubefunder business loan if you're certain you can meet the repayment terms. You must also:
Be a private, limited company registered at Companies House in England or Wales
Have a current bank account with a debit card
Not be in any insolvency arrangements
Not be under notice of redundancy
How can I apply?
1. Apply online or by phone by providing some personal information and details about your business including its revenue streams.
2. Once your application is complete, the Cubefunder technology will create a payment plan that matches your cashflow patterns.
3. Although repayments are set out at the beginning, if your business goes through a period of change you can restructure your plan at any time without incurring default charges.
4. Once approved for a loan, the funds will be transferred to your bank account.
5. Make repayments as agreed by debit card. You can also make additional payment through the website.
Alternative sources of funding
There are several types of business loan out there. The right one for your business will depend on how much you need and how long you want to borrow for. You should consider your options carefully before taking out a business loan.
Government startup loans. If you have a new business, you could borrow up to £25,000 at a low interest rate. You may also be eligible for a government grant.
Bank loans. Banks and building societies can lend you up to £250,000 over a term of 1 to 15 years. These loans are usually unsecured.
Short-term loans. These are offered over a few weeks or months and typically come with a higher interest rate than other types of borrowing. You could get a loan of up to £200,000.
Peer-to-peer loans. This is when your business borrows money from investors instead of from a financial institution. You could get a loan of up to £1 million.
Cash-advance loans. This option allows you to borrow money against your company's future debit or credit card sales. You will pay a set fee rather than an interest rate.
Frequently asked questions
We show offers we can track - that's not every product on the market...yet. Unless we've said otherwise, products are in no particular order. The terms "best", "top", "cheap" (and variations of these) aren't ratings, though we always explain what's great about a product when we highlight it. This is subject to our terms of use. When you make major financial decisions, consider getting independent financial advice. Always consider your own circumstances when you compare products so you get what's right for you.
Read more on this topic