Fleximize business loans review
Fleximize provides flexible business loans of up to £500,000 to SMEs and can top £1 million for larger companies.

Fleximize is a direct lender not a broker.
Fleximize was launched in 2014 with the aim of providing small and medium-sized enterprises (SMEs) with financing options usually reserved for larger companies. Fleximize, based in Ipswich, says that banks and other big financial institutions have made it harder than it needs to be for companies to get working capital.
With penalty-free early repayments, top-ups and repayment holidays, Fleximize says it aims to make its loans as flexible as possible. It lends to a variety of industries including retail, construction, manufacturing and property.
Whether you recently started a business or need a cash boost to get it to the next level, Fleximize could help with a business loan. You can apply via the Fleximize website.
How can we help?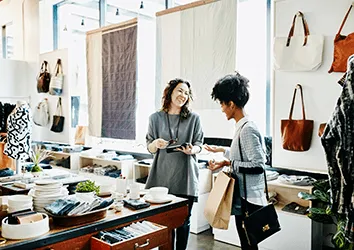 Compare loan rates
Get live, personalised quotes from a large panel of lenders through our partner Funding Options.
Compare now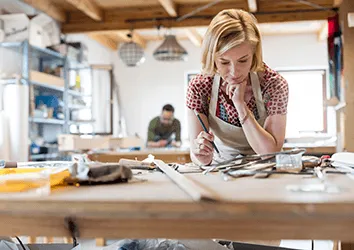 Invoice financing
Unlock the value in your invoices today to access the funding your business needs to move forward.
Get quick quotes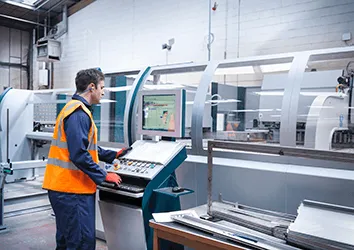 Asset financing
Borrow against equipment or property to accelerate your company's growth.
Get quick quotes
Loans up to £500,000
Grow your SME business at your own pace
Borrow £5,000 to £500,000 for up to 48 months
Unsecured and secured borrowing options
Receive funding in as little as 48 hours
Penalty-free early repayments, top-ups and repayment holidays
Ongoing support from a dedicated relationship manager
Loans of £500,000 to £1 million +
Higher-value finance for established companies
High-value loans from £500,000 to £1,000,000+
Bespoke funding options, tailored to the specific needs of your business
Access to Fleximize's network of partners and investors, who are looking to fund businesses
Ongoing support and consultation from Fleximize's senior management team
Key features of a Fleximize business loan at a glance
Borrow an amount to suit your business. Fleximize will lend up to a maximum of 2 months' revenue, so if your typical monthly revenue is £10,000, it will be able to lend up to £20,000.
Repay over 1-48 months. Borrow for up to 24 months on an unsecured basis and up to 48 months if the loan is secured.
Quick decision. Receive a decision usually within 24 hours and the funds will be sent to your account within a few hours after that.
Security. Fleximize will lend up to £250,000 on an unsecured basis and more if the loan is secured.
Repay your loan early at any time. Fleximize will not charge you for settling early. You will only pay interest for the time the loan is outstanding.
Top-ups. Fleximize will review your company for a lending top-up after you have made 3 successful monthly repayments.
No fees. If you go directly to Fleximize, there are no set-up, application or arrangement fees. You'll only be charged the interest on your loan.
Membership discounts. Enjoy exclusive discounts on market-leading business tools from Fleximize's network of B2B partners.
Interest rates are fixed for the duration of your repayment period. However, the rate you're offered will depend on factors like the amount you apply for, the term of the loan, the performance of your business and its credit rating. This may differ from the advertised "representative APR".
What is APR?
If you're comparing any credit-based products, it won't be long before you'll come across the annual percentage rate (APR). This figure is designed to provide an annual summary of the cost of a loan. It takes into account both interest and any mandatory charges to be paid (for example an arrangement fee) over the duration of a loan.
All lenders must calculate the APR of their products in the same way, and must tell you the APR before you sign an agreement, so for consumers it can be a handy tool for comparison.
Bear in mind, however, that lenders are only obliged to award this rate to 51% of those who take out the loan – the other 49% could pay more. That's why it's often referred to as the representative APR.
Am I eligible for a Fleximize business loan?
You should only apply for an Fleximize business loan if you're certain you can meet the repayment terms. You must also:
Be registered in the UK
Have been trading for at least 6 months
Have a minimum monthly turnover of £5,000
How can I apply?
Complete the online application form with some details about your business. Fleximize will ask for all bank statements covering the previous 3 months of trading, the most recent set of management accounts and a summary of your previous 12 months' revenue. You can upload these via the website once you have submitted your application. Depending on the complexity of your business, Fleximize may ask for further documentation.
Receive a decision in principle within 24 hours.
You will be allocated a relationship manager who will call you and take you through a proposal customised to your needs.
When it gets your application, Fleximize will carry out a credit and affordability assessment based on the information you have provided, plus a search from a credit reference agency.
After you've signed your finance agreement, your funding will be sent to your bank account within a few hours.
Alternative sources of funding
There are several types of business loan out there. The right one for your business will depend on how much you need and how long you want to borrow for.
Government startup loans. If you have a new business, you could borrow up to £25,000 at a low interest rate. You may also be eligible for a government grant.
Bank loans. Banks and building societies can lend you up to £250,000 over a term of 1 to 15 years. These loans are usually unsecured.
Short-term loans. These are offered over a few weeks or months and typically come with a higher interest rate than other types of borrowing. You could get a loan of up to £200,000.
Peer-to-peer loans. This is when your business borrows money from investors instead of from a financial institution. You could get a loan of up to £1 million.
Cash-advance loans. This option allows you to borrow money against your company's future debit or credit card sales. You will pay a set fee rather than an interest rate.
Frequently asked questions
We show offers we can track - that's not every product on the market...yet. Unless we've said otherwise, products are in no particular order. The terms "best", "top", "cheap" (and variations of these) aren't ratings, though we always explain what's great about a product when we highlight it. This is subject to our terms of use. When you make major financial decisions, consider getting independent financial advice. Always consider your own circumstances when you compare products so you get what's right for you.
Read more on this topic