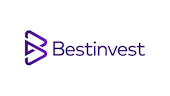 Price per trade

£4.95

Min. initial deposit

£0

Offer

Get up to £1,000 cashback when you transfer your account over to Bestinvest. T&Cs apply.
Our verdict
Find out what we thought when testing the Bestinvest platform and the benefits and drawbacks when using its investing service.
Overall, Bestinvest is a pretty decent investment platform covering most bases. We really like that it offers flexible ISAs as there are only a handful of share dealing providers that offer these.
Bestinvest's free coaching is another unique benefit of the platform, as it allows beginner investors to get some expert insight into financial planning with free and paid options.
The highlights of Bestinvest would have to be the ability to invest in funds for free along with the in-depth fund research like its "Best Funds" list and "Spot the Dog" for underperformers. Also, you can buy or sell US stocks with no commission but there is a £4.95 flat commission for UK shares.
Pros
No commission for US stocks

Comprehensive platform with lots of account types

In-depth fund research

Free fund investing

Investment coaching available

Percentage based platform fee

Competitive interest on cash
Cons
Commission for UK shares

UK and US shares only

High fees for some of the ready-made expert funds
CFDs are complex instruments and come with a high risk of losing money rapidly due to leverage. of retail investor accounts lose money when trading CFDs with this provider. You should consider whether you understand how CFDs work and whether you can afford to take the high risk of losing your money.
How we rated Bestinvest's investment features
| Feature | Rating | Details |
| --- | --- | --- |
| Fees | ★★★★★ 3.7/5 | Bestinvest offers decent overall value but there are a few fees to be aware of. |
| Investment choice | ★★★★★4.2/5 | It offers a decent range of assets with access to major markets. |
| Safety and security | ★★★★★ 5/5 | Bestinvest offers a secure and safe place for people to invest. |
| Account types and products | ★★★★★ 4.6/5 | You can invest using most of the available tax-efficient accounts. |
| Ease of use | ★★★★★ 4.8/5 | Bestinvest offers a solid investing experience that most customers seem happy with. |
| Tools, resources and features | ★★★★★ 4/5 | Bestinvest offers plenty of tools and resources apart from social features |
Bestinvest is an investment platform that lets you invest in a huge range of investment choices with a variety of account types available, including flexible ISAs, pensions and junior products.
One of the stand out features of Bestinvest is that it offers free investment coaching so you can get some expert guidance. We've detailed some of the features and fees of Bestinvest, along with our overall thoughts when testing the platform.
Bestinvest fees
Fees score

★★★★★

Platform fee
Ready-made portfolios and US shares

0.2% £0 to £500,000
0.1% £500,000 to £1,000,000
0% £1 million+

UK shares and other funds

0.4% £0 to £250,000
0.2% £250,000 to £500,000
0.1% £500,000 to £1,000,000
0% £1 million+
UK shares
£4.95
US stocks
£0
International shares
N/A
Funds/ETFs
£0
Telephone investments
£30
Foreign exchange (FX) fee
0.95%
Regular investing
Yes (free but no commission discounts)
Withdrawal/deposit fee
£0
Inactivity fee
£0
Bestinvest provides decent value for investors, especially if you're interested in funds and US stocks.
The percentage system for the platform fee makes it an affordable option for smaller portfolios and then you get lower fees the more your portfolio grows, which is a nice touch.
The exact platform fee depends on the size of your portfolio and the investments you're holding. It's a shame that there's a £4.95 commission for UK shares and the 0.95% FX fee is higher than some of the competition, but you can't win them all.
It's worth keeping in mind that although it's free to open any of the account types available, the self-invested personal pension (SIPP) has a minimum platform fee of £10 per month.
Bestinvest investment choice and stocks
Investment choice score

★★★★★

Asset options
5+
Markets
3
Number of investments
3,700+
Number of ETFs/funds
1,930+
Fractional shares
Minimum deposit
£0
Minimum investment
Funds
£50 (£100 for some funds)

Stocks and shares
£0 (must be one full share)
Bestinvest has a decent selection of investments, assets and markets available to you. There's no chance you'll run out of investing inspiration.
There are over 1,000 individual stocks but where Bestinvest really shines is with it's other investments, there are:
It's also great that there's no minimum deposit or investment amount, but because you can't buy fractional shares, you need to buy at least one full share of any investment.
Whether you want to build your own portfolio or make use of the Bestinvest ready-made investment portfolios, Bestinvest gives you the flexibility to invest in a way that suits your style and goals.
Bestinvest ready-made portfolios
Alongside individual investments, you can invest in ready-made portfolios, which are bundles of investments put together by experts. With these, you'll simply state how much you'd like to invest, top up and start investing.
Bestinvest has 15 ready-made portfolios available, split between "Smart" and "Expert".
Smart portfolios invest mainly in passive investments, such as ETFs that mirror the FTSE100 or other indices. They're considered passive because experts do not have to make adjustments regularly.
Meanwhile, Expert portfolios invest in a range of funds and are actively managed by experts. You'll have investments across a range of different asset classes and your portfolio will be checked regularly to ensure that it keeps up with your investment goals.
Is Bestinvest safe?
| Safety and security score | ★★★★★ |
| --- | --- |
| Biometric login/2FA | |
| FCA regulated | |
| FSCS protection | |
| SSL certificate | |
| Public company | |
Bestinvest has a solid reputation with over 35 years of experience, more than 50,000 customers and over £3 billion in assets under administration.
As you'd expect, Bestinvest is regulated by the Financial Conduct Authority (FCA). It's also a member of the Financial Services Compensation Scheme (FSCS) so your deposits up to £85,000 are protected should something happen to Bestinvest.
Alongside all this, Bestinvest is part of a public company, Evelyn Partners – adding an extra layer of transparency and peace of mind.
Bestinvest account types and products
| Account types and products score | ★★★★★ |
| --- | --- |
| General investment account (GIA) | |
| Stock and shares ISA | |
| Self-invested personal pension (SIPP) | |
| Lifetime ISA (LISA) | |
| Junior ISA (JISA)/Junior SIPP (JSIPP) | |
| Business Account | |
| Interest on cash balances | |
Bestinvest has an excellent range of account types that you can invest in. This includes a general investment account (GIA), stocks and shares ISA, junior accounts and self-invested personal pensions (SIPPs). The only thing lacking is a lifetime ISA (LISA).
These all have different advantages and disadvantages and many of them are tax-efficient.
Bestinvest general investment account
This is a standard Bestinvest account. There aren't any tax advantages to the general investment account, so it's often chosen by people that have already made use of their ISA allowance for the year. You may be liable to pay tax on any profits that you make over the capital gains tax allowance in each tax year (£6,000 in the 2023/2024 tax year).

Unlike ISAs, there aren't any annual limits or restrictions, so you can invest to your heart's (or wallet's) content.

You can invest in ready-made portfolios and individual investments in your general investment account and you'd be able to get free coaching from an expert.
Bestinvest ISA
The Bestinvest ISA is pretty much the same as the general investment account, except you can use your year ISA allowance. This allows you to invest up to an annual limit (£20,000 in the 2023/2024 tax year) without having to pay any tax on most profit you make.

One of the key standout features of Bestinvest is that it offers flexible ISAs, which let you withdraw some of your money and pay it back into your ISA in the same tax year without impacting your ISA allowance. Usually, if you were to withdraw money and pay it back in, each deposit would count towards the ISA allowance.

As with the general investment account, you can invest in either ready-made portfolios or individual investments in the Bestinvest ISA.
Bestinvest junior ISA (JISA)
Bestinvest also offers a junior equivalent of the stocks and shares ISA. It's pretty similar to the ISA, except a few key things:
Money paid into the ISA belongs to the child, but they won't get access until they turn 18.
The JISA allowance is £9,000 (in the 2023/2024 tax year), so you can invest up to £9,000 into your child's ISA each year without being charged on any profits the investments make.
A parent or legal guardian needs to open the ISA, but anyone can pay into it (perfect for overenthusiastic grandparents or aunties).
You can create your child's portfolio with either individual investments or ready-made portfolios. You're able to rebalance it whenever you like — it can make for a great learning experience if your child is old enough.
Bestinvest SIPP
The Bestinvest SIPP is a type of pension product that gives you additional flexibility in what you invest in. You can choose to invest in one of Bestinvest's ready-made portfolios, or you can choose from its range of shares, funds and exchange-traded funds.

There are tax benefits to investing in SIPPs, similar to ISAs. You can invest up to £60,000 per year in your combined pensions, including payments into a defined contribution scheme by you or your employer and increases in a defined benefit scheme. If you are within this allowance, then you won't have to pay any tax on your contributions.

With a pension, you won't be able to withdraw your money until you're 55 years old. This changes from time to time, and may depend on your birth year.
Bestinvest ease of use
| Ease of use score | ★★★★★ |
| --- | --- |
| Apple iOS rating | 4.7/5 |
| Google Play rating | 3.4/5 |
| Ways to contact customer service | Phone, email, in-app chat and post |
| UI/UX | Good |
| Desktop or mobile app | Both |
Bestinvest scored well in our ease of use assessment, we particularly like that there are plenty of ways to get hold of the support team. Also, it's useful that you can invest using a desktop computer or mobile phone.
On the App Store, Bestinvest scores 4.7 out of 5, and on Google Play it has a lower 3.4 out of 5 (as of November 2023). Keep in mind that there's not many reviews compared to some other platforms.
Bestinvest customer reviews
| Score | Rating |
| --- | --- |
| Trustpilot | 4.3/5 |
| User reviews | 3.9/5 |
Trustpilot reviewers gave Bestinvest a solid 4.3 out of 5 from over 900 reviews (as of November 2023).
Customers who took part in Finder's 2023 customer satisfaction survey were fairly positive about Bestinvest, with many highlighting its "proactive" customer service and "easy to use" investing tools.
One customer said: "Bestinvest provides great customer care. It has competitive rates that I feel are great value for money".
Bestinvest scored 4 out of 5 for customer satisfaction. 74% of customers said they would recommend the brand to a friend.
Bestinvest tools, resources and features
| Tools, resources and features | ★★★★★ |
| --- | --- |
| Analysis features | |
| Tools for investing/trading | |
| Social features | |
| Learning resources | |
| Additional Features | |
Bestinvest has a decent amount of tools and resources on offer for investors. The only area where it's particularly lacking is the social investing aspect with no community forum or way for investors to connect and share ideas.
Bestinvest has some really useful research and tools available on its platform, including "The Best Funds List", which is its list of the best funds available to invest in. It does this with its "10 commandments", which outlines the thought process behind the decisions.
Bestinvest also has "Spot the Dog", which sounds like a fun game, but is actually an exposé of badly performing funds. It claims to help you spot "the runts of the litter in your portfolio". Even if you just download the list for the cute photos of dogs, it's worth it.
There are also some decent learning materials and tools available. If you want to earn some interest on idle cash, Bestinvest also pays a competitive interest rate.
Another standout feature is the investment coaching that's available. Here's how this unique offering is priced:
| Advice type | Fee |
| --- | --- |
| Coaching | Free |
| Invest for your goals | £295 |
| Portfolio health check | £495 |
Share dealing platform ratings
Our customer satisfaction scores ("Customers say") are based on a survey of 805 customers carried out in December 2022.
All investing should be regarded as longer term. The value of your investments can go up and down, and you may get back less than you invest. Past performance is no guarantee of future results. If you're not sure which investments are right for you, please seek out a financial adviser. Capital at risk.