This article contains links to products or services from one or more of our advertisers or partners. We may receive a commission when you click or make a purchase using our site. Learn more about how we make money.
Compare small personal loans
Borrow just enough to get by without the high interest rates charged by short-term lenders.
Editor's choice: Upgrade personal loans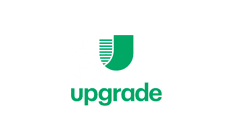 Flexible loan options
No prepayment penalty
Loans up to $50,000
Check my rate
Small personal loans are a handy tool when you need to pay for inexpensive expenses. While how much you can borrow — and the terms of your loan — will vary by lender, you won't see APRs over 36%.
Compare lenders that offer small personal loans
Where can I find a small personal loan?
You have a few places to turn to for small-dollar personal loans, including online lenders, credit unions and banks.
Online lenders
Online lenders are a common choice for small personal loans because of their speed and flexibility. Many serve borrowers with bad to fair credit, although their APR tends to reach the legal maximum of 36%. For borrowers with good to excellent credit, rates can be much lower and are often designed to compete with banks.
Most online lenders only require basic personal information — your name, date of birth, Social Security number and bank account details — to process your application. And if you're approved, you may be able to receive your loan in one to two business days. For banks and credit unions, you may have to wait a week or more.
Credit unions
Many credit unions — whether local or federal — offer small loans. As nonprofit institutions, credit unions are able to focus on the needs of their members. This means many are able to overlook some problems in your credit history. While you'll need to be a member to qualify, many local credit unions offer membership to residents of the surrounding area.
If you're a member of a federal credit union, you might also want to look into payday alternative loans (PALs). These are extremely small loans between $200 and $1,000 with APRs capped at 28%. Smaller credit unions may also offer loans similar to PALs.
Banks
Some banks offer small-dollar personal loans, but they're few and far between. You might want to begin your search with PNC, Citibank or TD Bank — they all have small personal loans starting at around $1,000 or $2,000.
You might also want to consider a local bank. Much like credit unions, these tend to have lower rates overall and less strict lending criteria. And many banks that offer personal loans also offer rate discounts, often up to 0.25% for using your regular checking or savings account to make automatic payments.
Small personal loans aren't short-term loans
Although many short-term lenders refer to their products as personal loans, there's an important difference: A personal loan won't have an APR over 36%. Meanwhile, short-term loans tend to come with APRs well over 300%. This can cause many short-term loan borrowers to fall into a cycle of debt — taking out a new payday loan to pay off their first one.
When comparing your options, be sure to check the lender's rates and fees. If it's advertising personal loans but offers a high APR, it's likely a short-term loan provider.
4 alternatives to small personal loans
You're not limited to banks and online lenders when you need a small amount of cash. Here are a few other options to consider:
Financial assistance programs. Most states offer financial assistance programs for residents who may be struggling financially. You can browse a list of programs available in your state or simply go to your state's website to see what programs you might qualify for.
Pay advance apps. Pay advance apps aren't like a personal loan. Instead, you'll receive funds based on the amount you worked during your last pay period. And you don't need to worry about repayments: The amount you were advanced — plus any fees — is automatically withdrawn from your bank account on your next pay day.
Credit cards. If you only need a few hundred dollars, you might want to consider a credit card cash advance. While they tend to come with APRs around 30% and multiple fees, they're a more affordable option than taking out a payday loan.
Short-term loans. Payday and installment loans should be your last option. Due to the high cost and short turnaround, borrowing even a small amount can add up. Be sure to compare your short-term loan options carefully before settling on a lender.
Bottom line
A small personal loan can be an affordable option when you only need a few thousand dollars to cover an expense. But before you commit, read our guide to personal loans to learn more about how they work and compare lenders.
Frequently asked questions
More guides on Finder