Finder is committed to editorial independence. While we receive compensation when you click links to partners, they do not influence our opinions or reviews. Learn how we make money.
Nonbank personal loans
Find out where to get a personal loan outside of your local bank and what benefits it could bring.
Editor's choice: LendingClub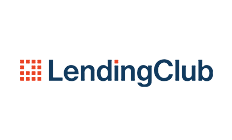 Less strict eligibility requirements
Quick turnaround time
High Trustpilot rating
Go to site
When your bank doesn't offer the loan you need — or your bank denies your loan application — it's worth considering a loan from a financial institution or lender that's not a bank. These nonbank lenders include independent/private lenders and credit unions who, thanks to their smaller sizes, may provide more personalized services to help with your personal loan. Nonbank lenders could offer an attractive alternative when you're in need of a personal loan.
What is a "nonbank" lender?
A nonbank lender offers loans without the traditional features of a bank. For example, many online lenders don't have physical stores. The application, approval and repayment processes are all completely online.
Credit unions are financial institutions similar to banks but often offer more personalized service due to limited regional availability.
Comparing your options
If you're looking outside of your local bank, you have a few options available including:
Independent lenders. Online lenders specialize in personal loans of all sizes. These include loans as high as $100,000 for those larger expenses.
Car dealerships. If you're purchasing a car, you could consider an online lender that specializes in car loans or financing directly from a dealership that sells the type of car you're interested in.
Credit unions. These financial institutions are member-owned nonprofits, meaning any profits earned are put directly back into products and services. Credit unions typically offer standard financial products that include bank accounts, savings accounts and personal loans.
A selection of nonbank personal loans you could apply for
How does a personal loan with an independent lender work?
Personal loans from an independent lender typically offer the same features as a bank, including flexible repayment schedules and competitive variable or fixed interest rates. Nonbank lenders may offer more loan types — such as secured and unsecured loans — to fit your needs.
With both types of lenders, you can take out a personal loan for a number of reasons, including buying a car, taking a vacation or renovating your home.
You'll often find that you can borrow the same loan amount from a nonbank as you would from the big banks, along with the same loan terms.
Where nonbank lenders stand out is by offering competitive rates and additional perks. In addition to potentially getting a low interest rate, you could benefit from things like free credit score monitoring or resources to get out of debt.
Benefits nonbank lenders can offer
When you opt for an alternative lending solution, you open yourself up to a new world of features and benefits, including:
Innovative lending solutions. Independent lenders can sometimes offer innovations that larger banks take longer to implement — like single-form loan applications and online approval tracking.
Bigger savings for customers. Some lenders such as credit unions are not run for profit, with customers of the bank considered shareholders. Any profits are put back into the products, which then translate to savings for you.
Personal customer service. Many credit unions have histories rooted in local communities and organizations that can offer a level of personal customer service that's not always possible for larger financial institutions.
Want to compare lenders? Here's how
The lender's reputation. No matter which lender you apply with, be sure to check the reviews online to see if they're legitimate as a company and if the loan product is safe.
Interest rates. Carefully consider interest rates to confirm they're in line with what other lenders are offering. You may find lenders that offer fixed-rate personal loans. Although rates may be higher, these loans offer predictable payments with dependable terms.
Origination, prepayment and other fees. Fees weigh heavily in the overall cost of a personal loan. Know whether you'll pay an application fee or fees for early or additional repayments on your loan.
Are nonbank lenders safe?
There are many safe and legitimate nonbank lenders out there. However, scammers can prey on people looking to borrow money online by posing as a company, asking for an upfront fee and then disappearing. Check out our personal loan reviews to learn more about how they protect your personal and financial information.
How can I apply for a personal loan from a nonbank lender?
Once you've compared your options and narrowed down your choice, follow our Go to site button to be redirected to the application page. Keep in mind that most lenders require the following information as you proceed with the application:
Government-issued ID. Just like with a bank, you'll need to provide a valid photo ID — for example, a passport or a US driver's license — as part of your personal loan application.
Your financial details. In addition to your credit history, a nonbank lender will ask about your current debts, including any other loans you might have and open credit and charge card accounts.