Finder is committed to editorial independence. While we receive compensation when you click links to partners, they do not influence our opinions or reviews. Learn how we make money.
Life insurance policies that don't require a medical exam
You can get life insurance without taking a medical exam — but you'll pay more for coverage.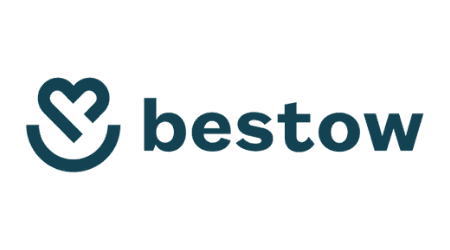 Up to $1 million coverage
Get covered in 10 minutes
No medical exam needed
Get quotes
A health exam is required for traditional life insurance policies, but traditional isn't the only option on the market. Depending on your insurer, you may only have to answer a health questionnaire, or you could get coverage with no questions asked. But no-exam policies are expensive, and coverage is limited.
How does no-exam life insurance work?
No medical exam life insurance works the same way as a regular policy, but it lets you skip the process of getting a medical examination and instead assesses your health via a simple questionnaire.
What if I have a pre-existing medical condition?
If you have a pre-existing medical condition, most insurers will exclude it automatically. However, some policies may allow you to undertake additional medical tests in order to further examine your current health condition and determine whether or not they can cover you.
Can I add riders to my policy?
It depends on your insurer. Some carriers won't allow you to customize your no-exam policy with riders, while others may offer common riders such as:
Accelerated death benefit rider. If you're diagnosed with a terminal illness, this pays a portion of the death benefit to help you cover your end-of-life expenses.
Conversion rider. Allows you to upgrade to a permanent policy before a dead line.
Disability income rider. Replaces a percentage of your income if you become disabled and can no longer work.
Who should consider a no-medical exam policy?
If these situations apply to you, a no-medical exam policy might make sense:
You need life insurance right away – for example, to satisfy a court order.
You have a serious health condition that may otherwise disqualify you for coverage, like cancer.
You have a chronic health condition that you're not managing well, like diabetes or high blood pressure.
You only want your policy to pay for your funeral and end-of-life expenses.
You're uncomfortable around doctors or needles.
Who should avoid no-medical exam policies?
In these cases, you might be better off applying for a traditionally underwritten policy:
You're in excellent health. With life insurance, your health is your biggest asset. You'd pay a significantly higher premium if you opt out of the medical exam.
You need more than $50,000 in coverage. No-exam policies are limited to small amounts, like $50,000 — but you could buy a traditional policy worth millions.
Pros and cons of no-medical exam life insurance
Pros
Short approval. No-medical exam policies are typically issued within hours or days. To compare, traditionally underwritten policies can take between three and eight weeks.
Convenient application. Depending on the policy, you may not need even need to fill out a health questionnaire, which cuts down on the application time.
Option to forgo medical exam. If you don't want to undergo a medical exam for whatever reason, you can go with a guaranteed acceptance policy.
Cons
Expensive. Without a complete picture of your health, insurers are taking a risk – so they charge higher rates to compensate for that.
Limited to small amounts. No-medical exam policies are usually capped at low amounts, like $50,000 – which may leave you underinsured.
Get no-exam life insurance quotes
Types of no medical exam life insurance
You have a few options for life insurance that skips the exam. Generally the more info you give your insurer and the healthier you are, the cheaper your insurance rates.
Simplified issue life insurance
With a simplified life insurance policy, you can choose between a term or permanent policy. You won't have to undergo a physical, but you'll need to answer some questions about your medical history and potentially submit to a phone interview. Approval isn't guaranteed, but if you do pass the test, your policy could be issued within hours or days.
Guaranteed issue life insurance
Also known as guaranteed acceptance life insurance, this type of policy is open to anyone. It forgoes both the medical exam and health questionnaire, and insurers can't refuse coverage. Typically, guaranteed issue policies are whole life policies that are capped at small amounts, like $50,000. They're often ideal for seniors as a way to cover funeral costs and end-of-life expenses, or for people who have serious medical conditions that would exclude them from getting a standard policy.
Group life insurance
Group life insurance policies are offered through the workplace as part of your employee benefits. If your employer participates and you want to enroll, you won't need to fill out a health questionnaire or take a medical exam. The employer typically pays all or most of the premium – making this a cheap and easy way to get life insurance.
While it's convenient, group life coverage usually tops out at one to two times your annual salary, which may not be enough coverage.
Instant-approval term life insurance
Fintech startups like Ethos and Fabric offer term life policies online with accelerated underwriting. They use algorithms to scan your personal data such as your driving record and prescription drug history. Depending on the insurer, you may also need to answer a few questions about your health and family medical history. If the insurer needs more information or wants to investigate your health further, your insurer may schedule a phone interview or request a medical exam.
Is instant-approval life insurance really instant?
Yes, once you submit the application, you'll immediately find out if you're approved.
The goal of instant-approval term life insurance is to make the buying process as quick and easy as possible. After you answer a few questions about your health and lifestyle, providers pull your data from public records (with your permission). They might look at prescription databases and DMV records. They then use complex algorithms to calculate your risk. In most cases, this gives the insurer the information they need to make an informed decision.
How to compare no-medical exam policies
| | Simplified issue | Guaranteed issue | Instant-approval term life | Group life insurance |
| --- | --- | --- | --- | --- |
| Guaranteed approval | | | | |
| Accepts previous health conditions | | | | |
| Requires health questionnaire | | | | |
| Assesses personal data like medical records | | | | |
| Capped at small coverage amounts | | | | |
| Option to buy more coverage | | | | |
| Immediate approval or denial | | | | |
How does the application process work?
While you won't have to take an exam, you'll still typically need to answer a few basic health questions, unless you choose a guaranteed issue policy.
What's on the questionnaire?
With no medical life insurance, there's usually minimal medical underwriting when you apply. Generally, you're required to answer questions relevant to your health — details like if you're a smoker or heavy drinker, your height and weight, and your recent medical history.
For the most accurate rate, it's important to answer all questions as best as you can. And be honest – if your insurer discovers you lied on an application, they may deny your beneficiaries' claim later on.
Questions you might be asked
Who's your primary care doctor?
When was the last time you saw your doctor?
Are you currently taking any medication?
Have you ever been hospitalized, had surgery, or had a prolonged illness?
Do any health conditions run in your family?
Do you ever have chest pain or trouble breathing?
Has your doctor ever said your blood pressure or cholesterol levels were too high?
Are you prone to anxiety or depression?
Are you allergic to any medications?
Have you recently noticed any skin rashes or moles?
Do you drink alcohol? If so, how frequently?
Do you smoke? If so, how much?
What does a life insurance phone interview involve?
If you're applying for a simplified issue policy, you may be required to do a phone interview. The purpose of the call is so the insurer can verify your medical history and the other information you provided in your application. You can also take this opportunity to ask your insurer any questions about your coverage. The phone interview usually takes between 10 and 30 minutes, and everything you say is confidential, though it can affect your rates.
The life insurance agent will likely ask about the following:
Your personal and contact details
Your Social Security Number
Your driver's license number
Your financial information — including your income, assets, and credit score
Your health — including any prescription drugs you take, and whether you've recently lost or gained weight, quit smoking, or been diagnosed or treated for a health condition
Your family medical history — most insurers only ask about parents over 60, but be prepared to answer questions about your siblings, too
Your lifestyle and hobbies
Other life insurance policies you already have
Bottom line
No-medical exam policies are ideal for people who have a serious health condition working against them, as well as those who need coverage quickly or don't want to see a doctor. While these policies can be issued within hours or days, the coverage is capped and you can expect to pay a much higher premium.
Before buying coverage, compare life insurance providers and policy features.
Frequently asked questions
Back to top
More guides on Finder