Compare life insurance for parents of special needs children
As the parent of a special needs child, consider coverage that will offer financial security far into the future.
Parents of children with special needs often double as caretakers — financially and physically — so it's normal to have concerns about what happens after you're gone. Life insurance is a tool that can help you protect your child's overall well-being, but it takes careful planning to avoid jeopardizing your government aid in the meantime.
Compare multiple providers
Calculate how much coverage you need
Get a quote in 2 minutes
Get a FREE life insurance quote
| | |
| --- | --- |
| What's Your Birthdate? | |
| Where Do You Live? | |
| What Is Your Gender? | |
How life insurance can help a child with special needs
Most people purchase life insurance to help settle debts and take care of loved ones after they die. For parents of children with special needs, that means putting a plan in place to support your child into adulthood and beyond. It's a balancing act: Your child needs access to the death benefit, but too much at once could disqualify them from receiving essential government support.
Why whole insurance could be right for you
While term life insurance is the best choice for most people, if your child will likely need care into adulthood, you might be better off with a whole insurance policy. These policies don't expire — as long as you pay your premiums on time, your child will receive a lump sum payment when you die. Along with offering lifelong coverage, they also build cash value and become a cash asset over time.
You could also look into survivorship life insurance. This is a joint policy that covers two people, and pays out when both parents have passed away.
What is graded life insurance?
Graded life insurance is designed for people who pose a higher risk to insurers. Parents may consider this option a way to insure children with special needs. Applying and approval is often easier than other types of policies, even with a complicated medical history.
These policies offer only a fraction of the death benefit if the policyholder dies within the first two to four years of coverage. For example, 50% of the face amount of the policy is paid after a death in the second year and 75% after a death in the third. Eventually, 100% of the benefit is paid after the policyholder dies.
But keep in mind that premiums tend to be more expensive with graded life insurance.
Is making my child the beneficiary of my life insurance policy a good idea?
Consider sending the money straight to a special needs trust. That way, funds can be withdrawn as needed to take care of your child without disqualifying them from government benefits.
Listing your special needs child as the beneficiary of your life insurance policy could render them ineligible for government aid. The government limits Supplemental Security Income (SSI) and Medicaid to individuals with a monthly income of $2,000 or less. So if the benefit pays more than that, it could cost your child their disability support.
Plus, insurance companies can't pay out the proceeds of a policy to beneficiaries under the age of majority — which could be 18 or 21, depending on your state. If you pass away while your special needs child is still a minor, the money would go to a custodian in the meantime. And if you didn't name a custodian, the court will appoint one for you, which may delay the payout even further.
Special needs trusts and life insurance
Also called a supplemental needs trust, a special needs trust is designed for people who require assistance handling their finances. You'll leave specific instructions for how the money should be used and appoint a trustee in charge of managing funds. A co-trustee, such as a lawyer or bank, can help make sure the money is used appropriately. Depending on your situation, a special-needs trust can be the best of both worlds — giving your child access to the death benefit plus government aid.
Ask an expert: Is a special needs trust necessary?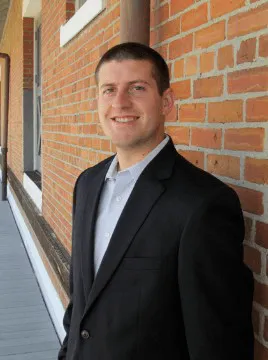 Jason Fisher
Founder and CEO of BestLifeRates.org
The best thing one can do when caring for someone with special needs is to use a supplemental-needs trust. When life insurance is owned and paid to a trust of this kind, the assets and their value are held outside of the insured's estate when considering governmental benefits. It also allows for the creator(s) of the trust to determine the basis for disbursements, to a degree. This is especially important for someone who is not yet of theage of majority — or under 18 — or is unable to properly manage their own finances.
Purchasing life insurance for your special needs child
There are a couple of reasons why you might want to buy a policy for your child (rather than yourself):
To protect their insurability. It may be impossible or prohibitively expensive for your child to buy coverage as an adult. By taking out a policy for your kid while they're young, you may be able to lock in a small amount of coverage.
To cover final expenses. The payout from a policy could help you pay for your child's funeral and medical bills if they pass away prematurely, and ease the financial burden on you while you grieve.
How to buy a life insurance policy for your special needs child
There are two ways to go about purchasing a policy:
Buy a children's whole life policy. Designed specifically for children, this policy offers lifelong coverage and usually comes in benefit amounts of $50,000 or less.
Add a child rider to your term life policy. This add-on provides coverage for your children from $5,000 to $25,000, and can cover multiple children. Most insurers will allow you to convert the rider to a whole life policy when your child turns 25 or gets married — whichever comes first.
Compare whole life insurance policies
Bottom line
A life insurance policy can help provide for your child with special needs after you die. But to protect the government benefits your child might receive, consider appointing a special-needs trust as the beneficiary of your policy. Compare life insurance providers to find the best fit for your needs, and then talk to your agent about your goals and concerns.
Frequently asked questions