Finder is committed to editorial independence. While we receive compensation when you click links to partners, they do not influence our content.
6 installment loans like HonestLoans
Alternatives to HonestLoans for your short-term borrowing needs.
HonestLoans connects borrowers with lenders with loans between $400 and $50,000. Its application page includes a page on how it uses your personal information and how they make money. However, it's site is sparse and doesn't include educational materials or general information about how payday lenders work.
Lenders on its network require applicants to prove they make at least $800 monthly. If you need to borrow more than $50,000 or make less than the minimum income, you may want to look elsewhere.
The providers listed below have competitive offerings you may want to consider instead.
Member of the Online Lenders Alliance (OLA).
Potential to be approved in minutes.
Apply online.
Website secured with 256-bit SSL encryption,
Quick application — less than 15 minutes to complete.
Low minimum loan amount of just $400.
Must be employed with verifiable proof of income.
Must have a checking account.
Must have a monthly income of at least $800.
Low maximum loan amount of just $50,000.
Alternative sites like HonestLoans
---
---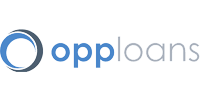 1. OppLoans
Unlike HonestLoans, OppLoans is a direct lender that's backed by FinWise Bank. Loan terms range from 9 to 24 months, and you may be able to borrow anywhere from $500 to $5,000.
This means you won't be connected to a number of different lenders — OppLoans services the loans it offers. Unlike HonestLoans, this provider offers courses on financial education, a blog dedicated to covering financial topics and scholarships available for college expenses.
OppLoans requires more stringent the eligibility criteria than HonestLoans. You should be employed and, depending on your state, have a monthly income from $1,300 to $3,600.
---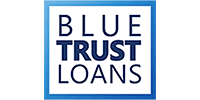 2. Blue Trust Loans
If you're looking for a direct lender and not a connection service, Blue Trust Loans may be a viable option. First-time borrowers may be able to take out a loan of $100 to $1,200, while return borrowers who have successfully paid off previous loans may be eligible to borrow up to $2,500.
Unlike HonestLoans, Blue Trust Loans uses a tiered system. This allows people to borrow larger amounts at lower rates as they continually pay off previous loans. Return borrowers are rewarded for their timely repayments by becoming eligible for longer terms, better interest rates and larger loan amounts.
However, Blue Trust Loans is a tribal lender. This means all disputes about the loan or payments must be handled through mediated arbitration as mandated by tribal law. The specific terms are outlined in your loan contract, but combined with higher interest rates, it may not be worth the hassle. Blue Trust Loans doesn't offer its products to residents of Arkansas, Connecticut, Georgia, Massachusetts, Minnesota, New York, Pennsylvania, Vermont, Virginia, Washington, Wisconsin or West Virginia.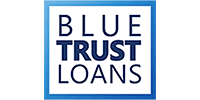 Pros
Loans available in a majority of states.
Member of the Online Lenders Alliance (OLA).
Low minimum loan amounts of as little as $100.
Cons
All disputes must be settled through tribal court.
Must meet a minimum income requirement.
Must have a checking account.
Only return borrowers have access to larger loans.
Low maximum loan amounts of $2,500.
---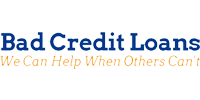 3. Bad Credit Loans
Bad Credit Loans has been connecting borrowers to lenders since 1998. It's a connection service that operates similar to HonestLoans. Its network of affiliate lenders offer loans between $500 and $10,000 with terms that last anywhere from 3 to 36 months.
Meeting the eligibility criteria is quite simple. As long as you have a regular income, a checking account, an email address and work and home phone numbers, Bad Credit Loans may be able to connect you with a lender. Unlike HonestLoans, you won't need to meet a minimum income to apply.
Bad Credit Loans is like most connection services that sells your personal information as a lead to lender websites. This isn't abnormal, but if you want to keep your information private, choosing a direct lender may be a better option.
---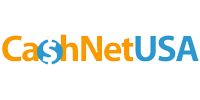 4. CashNetUSA
CashNetUSA offers payday loans, installment loans and lines of credit up to $3,400. Your state of residence will determine how much you can borrow and what type of loan you can take out, but with over 3 million customers served since its founding, CashNetUSA is a decent option when you're looking for a short-term loan.
Not only do you have access to a few different types of loans through CashNetUSA, you also have access to a live chat. Each state has its own laws and regulations that CashNetUSA follows, and it provides plenty of information on what type of loan you may have access to and the possible fee schedule your loan will have.
---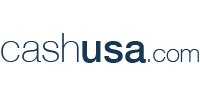 5. CashUSA
Like HonestLoans, CashUSA is a connection service that sends borrower applications to lenders in its affiliated network. If you're eligible, you may receive a loan offer between $500 and $10,000. Loan terms vary by lender, but many offer terms of 90 days to 72 months.
CashUSA not only has one of the highest loan amount of these providers, but unlike HonestLoans it has a financial education center for borrowers and nonborrowers alike. It covers important financial topics surrounding loans so you can make an informed decision if you decide to take out a loan.
You won't qualify for a loan if you don't make at least $1,000 after taxes every month. You also won't find an FAQ section on potential loan terms and the connection process, which means even though the Education Center is useful, you'll still be in the dark to how CashUSA works.
---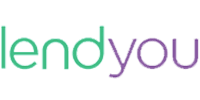 6. LendYou
Similar to HonestLoans, LendYou is a loan connection service. Its affiliate lenders offer loans between $100 and a whopping $15,000 with varying loan term lengths. You're not limited to installment loans, either — LendYou's lenders offer payday and personal loans as well, so you'll be covered no matter the size of your emergency.
Like HonestLoans, you'll need to meet a monthly minimum income requirement to qualify for a loan. While HonestLoans requires a monthly minimum of $800, LendYou requires a slightly higher monthly minimum of $1,000 to be connected with a lender. You'll also need to have fair credit if you want to apply for a personal loan. Otherwise, it may be better to seek another provider.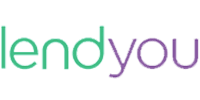 Pros
Member of the Online Lenders Alliance (OLA).
Three loan types: Payday, installment and personal.
Low minimum loan amounts.
Cons
Must have a minimum monthly income of $1,000.
Must have a checking or savings account with direct deposit.
Fair credit required to qualify for larger loans.
High maximum loan amounts.
---
Compare more installment loan lenders
More guides on Finder